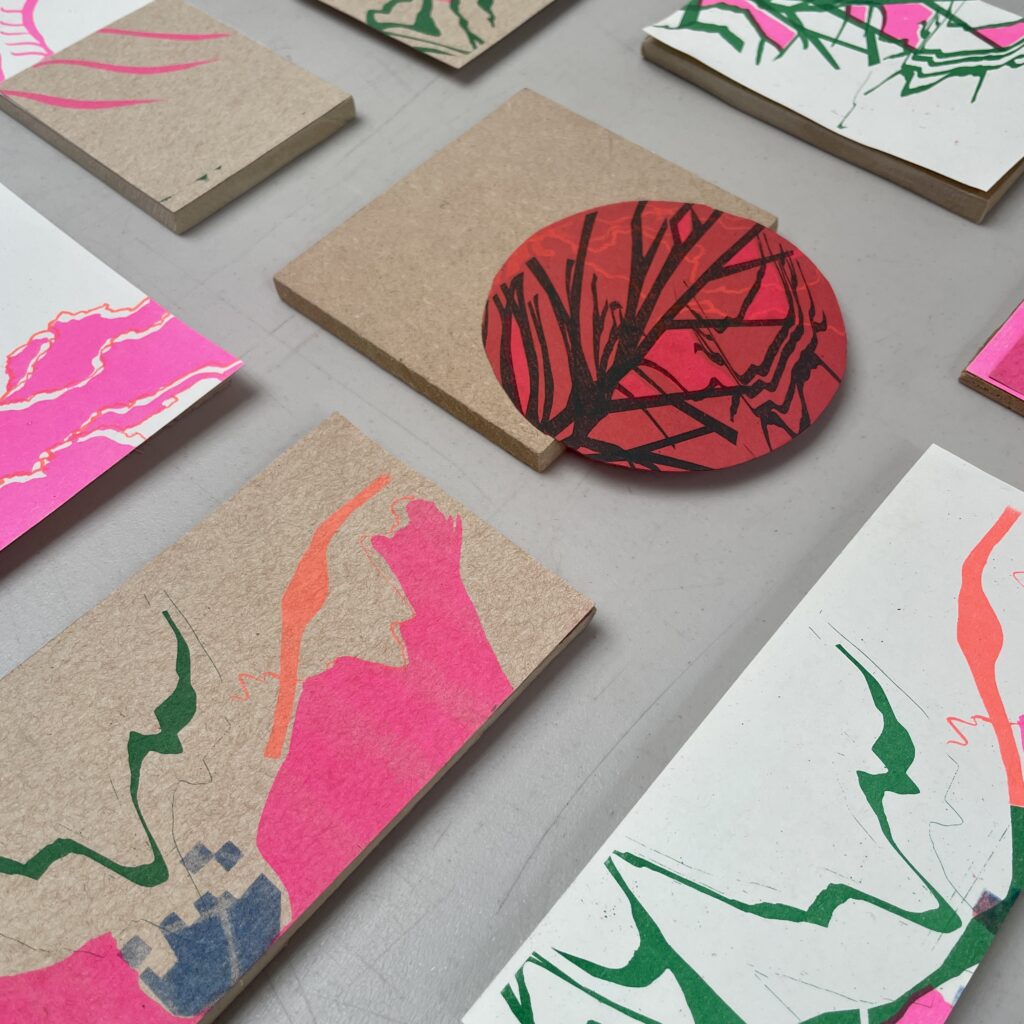 3 February – 18th March 2023
Out of the Blue Drill Hall
Open Monday-Saturday, 10am-5pm
FREE
We're delighted to present UnProcessed, a new body of work created by Celeste John-Wood during her time as artist in residence. Using her interest in urban ecologies as a starting point for image making, Celeste gathered inspiration from commons and shared spaces, visualising links, knots, fences and connections.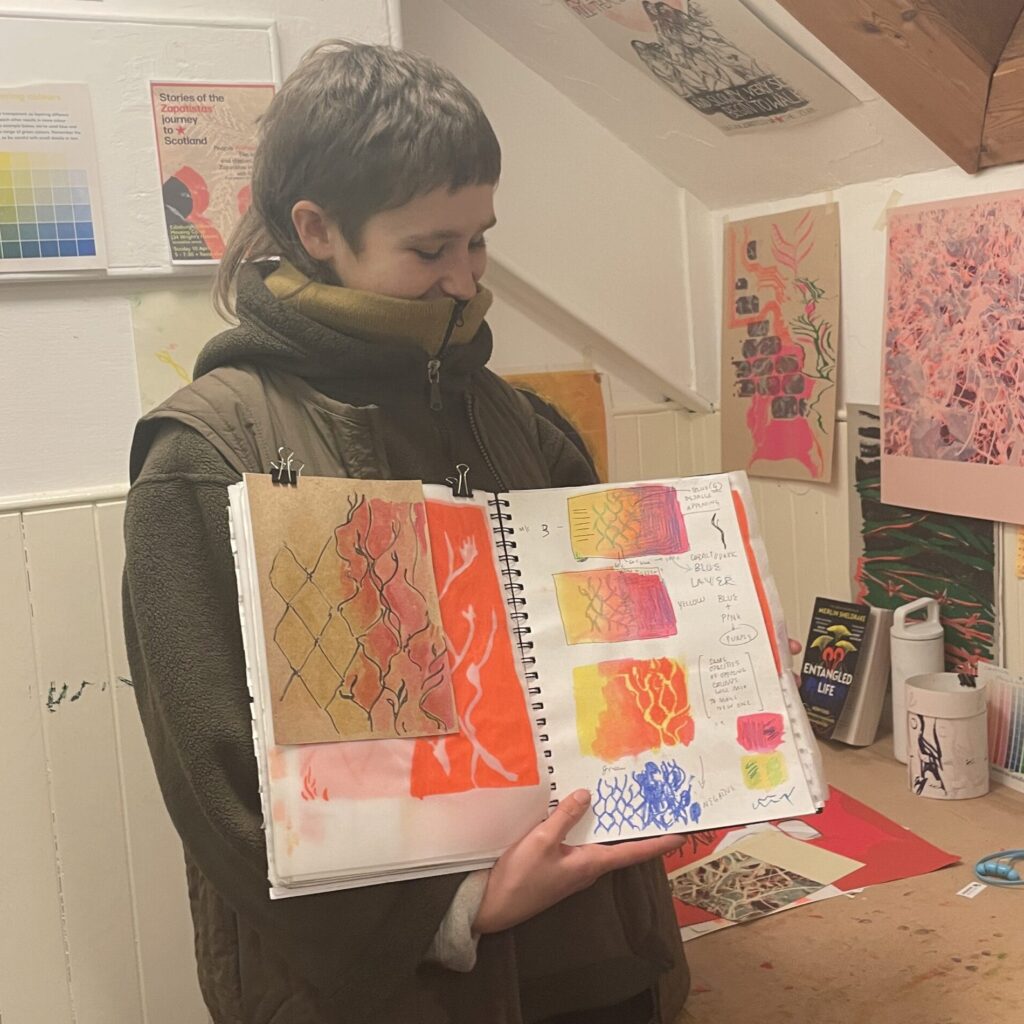 Celeste's time in the studio was exploratory and inquisitive, branching off in unexpected directions. The artist followed her curiosity and allowed the work to be led by mistakes and accidents in collaboration with the riso process. Tying together these different offshoots, Celeste changed and altered imagery along the way by combining elements from one composition with parts of another to mimic a cyclical ecosystem.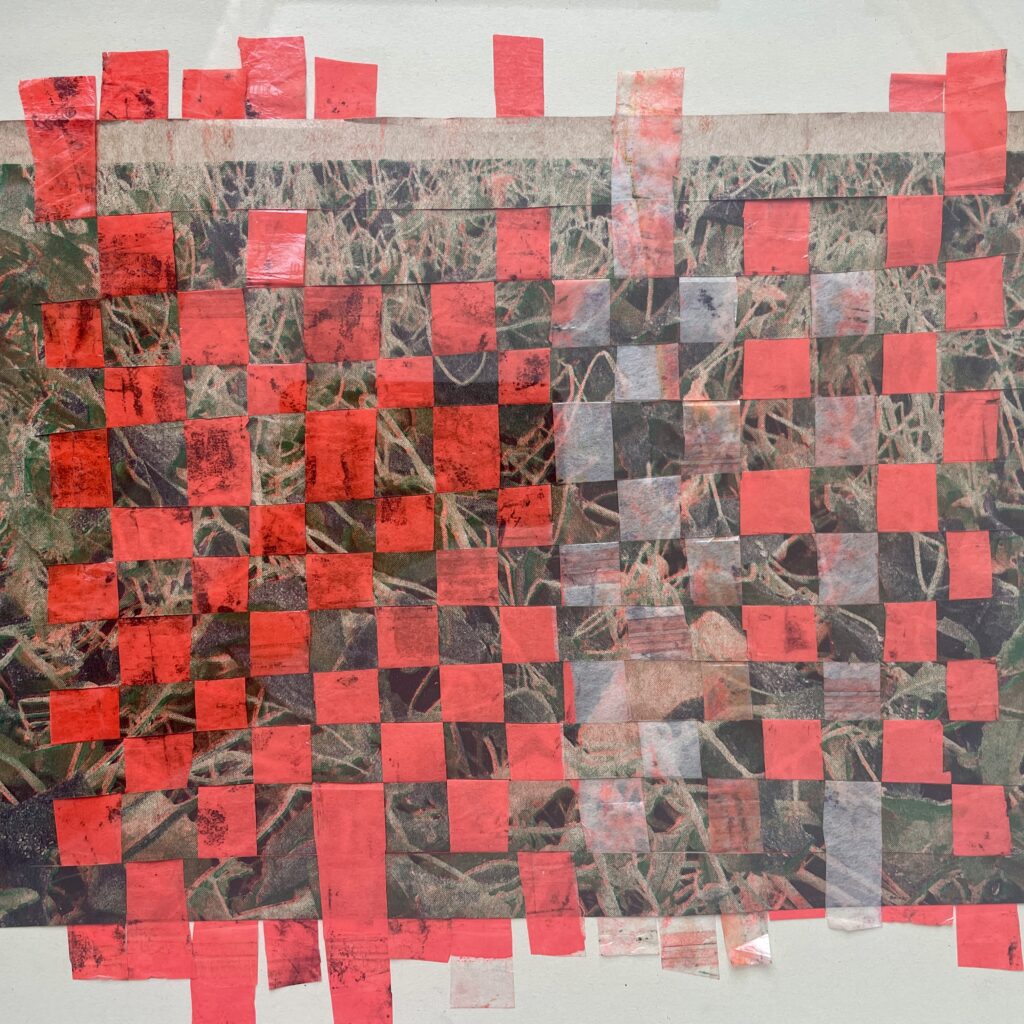 Celeste has also repurposed byproducts of the riso process in her work, physically weaving used master material into the printed pages to create the tactile one-off artifacts you can see in the exhibition.
Celeste's exhibition UnProcessed is open until 18th March 2023.
---
Out of the Blueprint is a social enterprise, raising income through trading in support of our core mission – to support young artists under 25.

Our creative programme is supported by Creative Scotland, via the Culture Recovery Fund, The William Grant Foundation and Baillie Gifford.