Over the past 3 years we have been developing and refining a dynamic programme of workshops, residencies, exhibitions, publications and events.
With young people from a range of backgrounds, our aim has been to develop a tiered programme with multiple entry points to cater to a broad spectrum – from P7s interested in comic books who might be struggling with the transition to secondary school, to college graduates breaking into creative self- employment and looking for affordable means of production.
This aspect of the enterprise is currently funded by Creative Scotland and through our own income generation.
Exhibitions
Showcasing brilliant work by young artists
Out of the Blueprint co-ordinates a regular print exhibition programme in the Out of the Blue Drill Hall, prioritising exhibitions by young artists under 25. The exhibition programme is fed by a quarterly paid residency programme open to young artists aged 24 or under, and celebrates fresh talent through a broad range of experiences and disciplines.
Blueprint residencies emphasise exploration, experimentation and an open-ended playful approach, encouraging artists to push the boundaries of their creative practise and embrace the unpredictability and freedom of the risograph print process.
Each artist-in-residence is provided with a dedicated studio space as well as full access to the print studio. Over the course of two months, we support them from the germination of an idea to a fully-formed exhibition concept, and help them to execute their vision.
Our residency programme helps young artists at a vital point in their artistic careers, giving them the space, time and resources to develop their work. By investing in new talent at this stage, we can make a long-lasting impact on their career opportunities, giving them the experience and confidence to thrive in the creative industries.
"I cannot emphasise enough how much of a difference to both my creative practice and my personal development working at Out of the Blueprint has had for me. The experience of the residency was electrifying as my making process developed, and an 'anything is possible' mentality was encouraged."

Lucy Grainge, former artist-in-residence
---
Explore our past exhibitions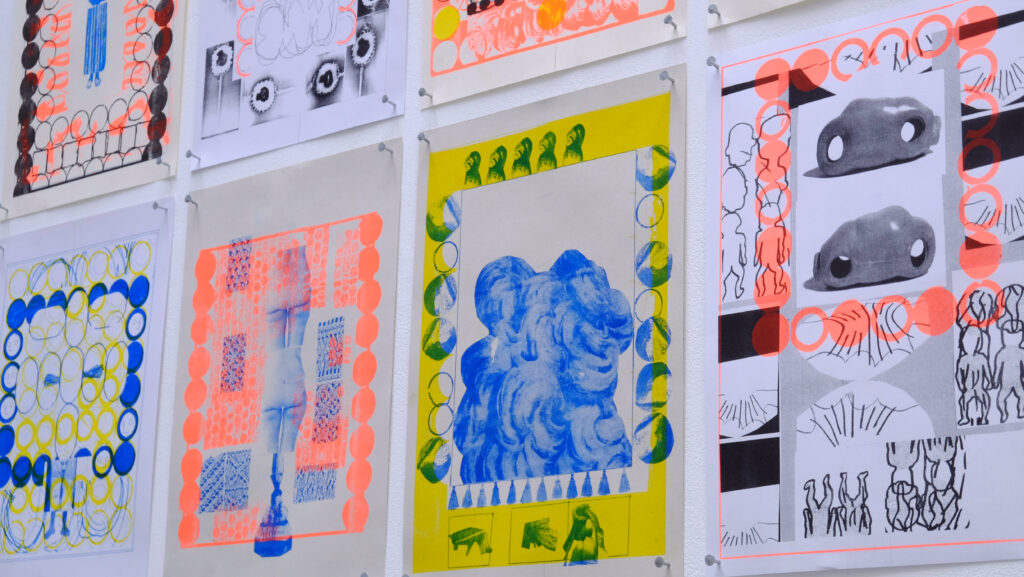 George Douglas
Contents Insurance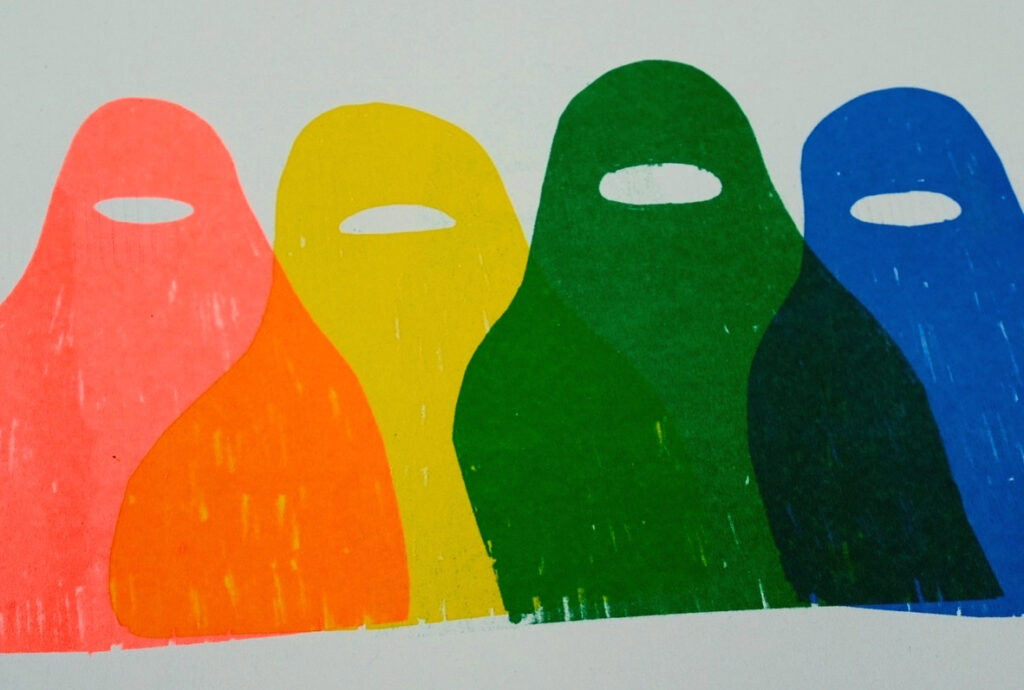 Rumana Sayed
Don't be denied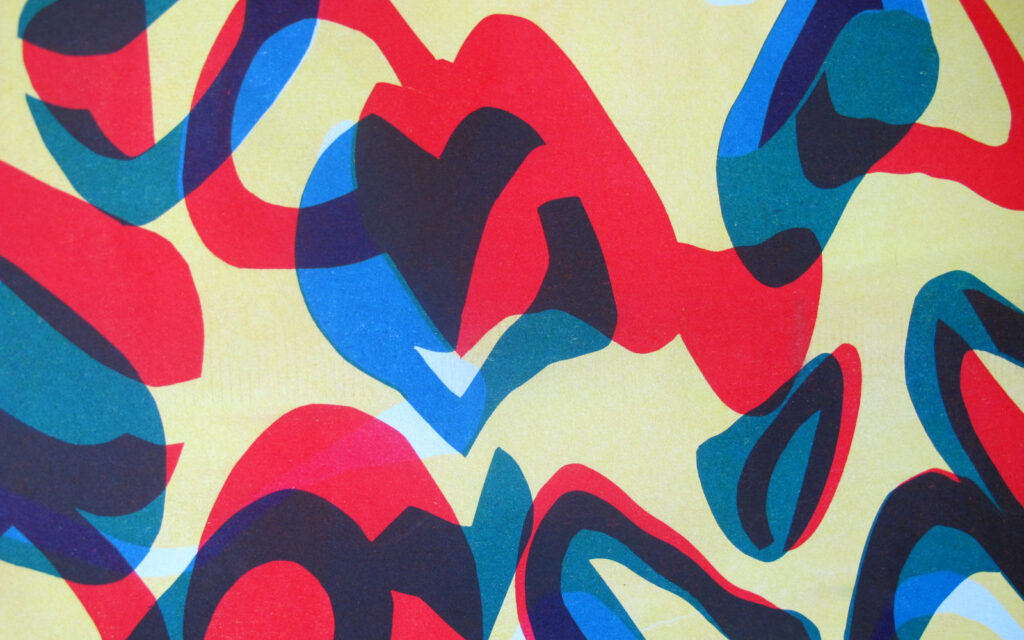 Lucy Grainge
Cross your eyes and dot your t's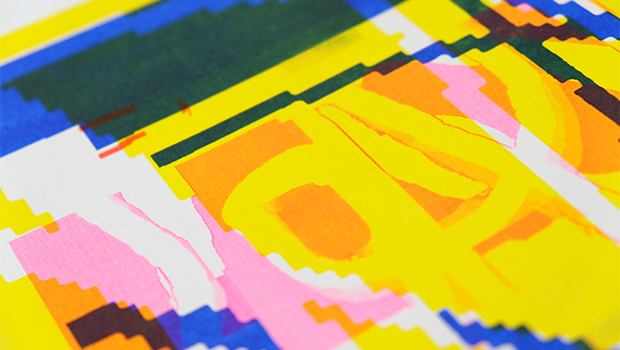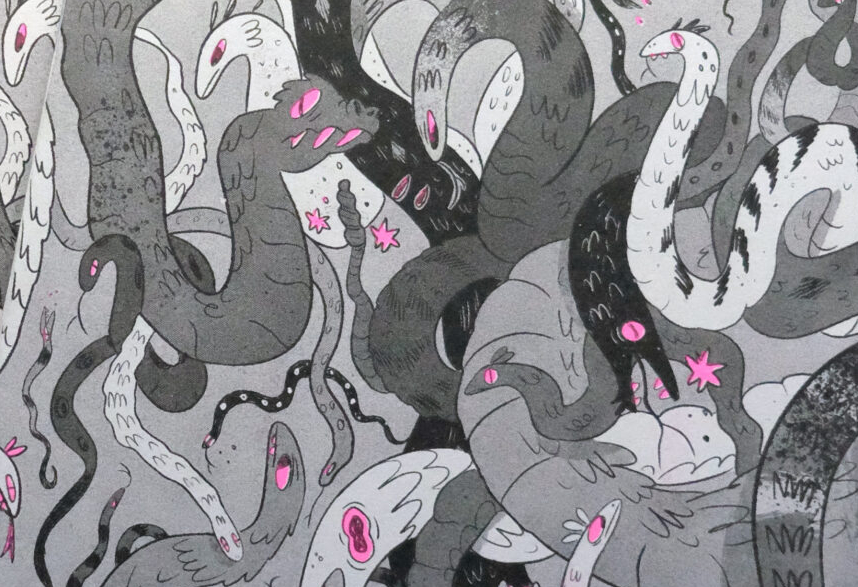 Sophie Robin
& Eli Spencer
Banshee
Publications
Helping young creatives get their ideas into the world
We have directly commissioned and published a broad range of comics and zines, and further supported many more through our 50% discount scheme for artists under 25.
Visit our web shop to see more!
Events
Creative get-togethers for young artists
Our Print Jam events offer the chance for young people to meet up and try new things in a fun, supportive environment. One of our most successful examples is Superhero Drawing, where they can get their first taste of Life Drawing and develop their sketching skills with a live model (in full Iron Man costume!)
We also offer bespoke workshops for schools, youth groups and agencies.
We've got more exciting things in the pipeline – check back soon for our full programme!