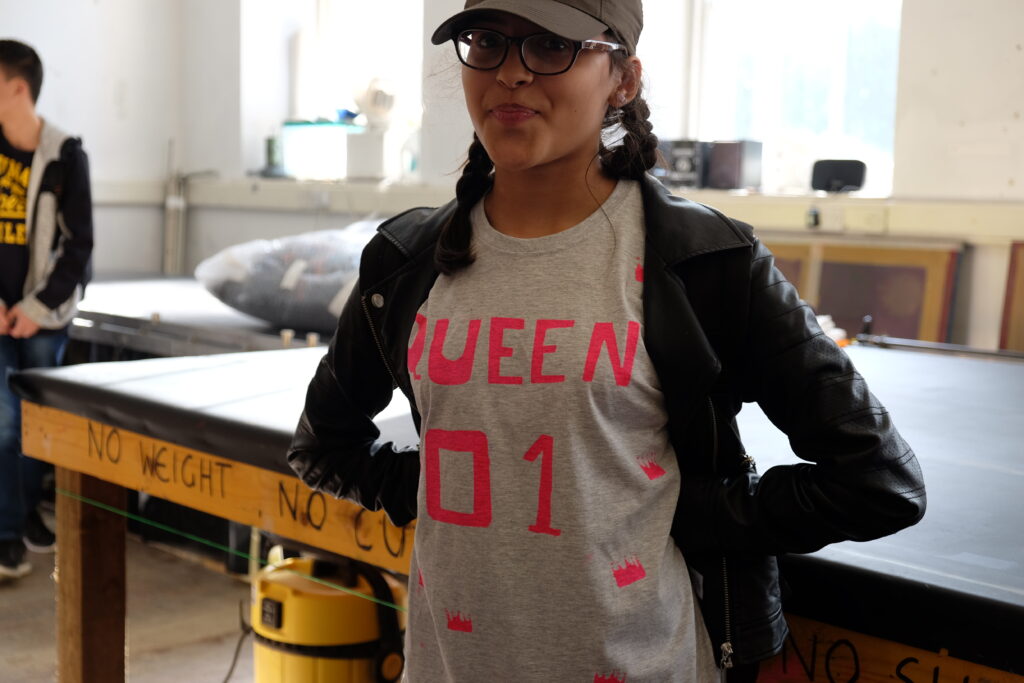 Out of the Blueprint offer bespoke workshops for schools, youth groups and agencies. We've worked with loads of different groups, including Intercultural Youth Scotland, Fruitmarket Gallery, Young Saheliyah, Versus Arthritis, Creative Electric, and many more.
If you think your group would like to learn how to print, we'd love to hear from you. Please email blueprint@outoftheblue.org.uk and tell us more about your project (eg. how many participants, any suggested dates etc)
Riso Printing workshops
Learn how to design your own multi-colour prints & posters using the risograph printer.

We suggest one or two sessions of 2-3 hours for up to 8 people.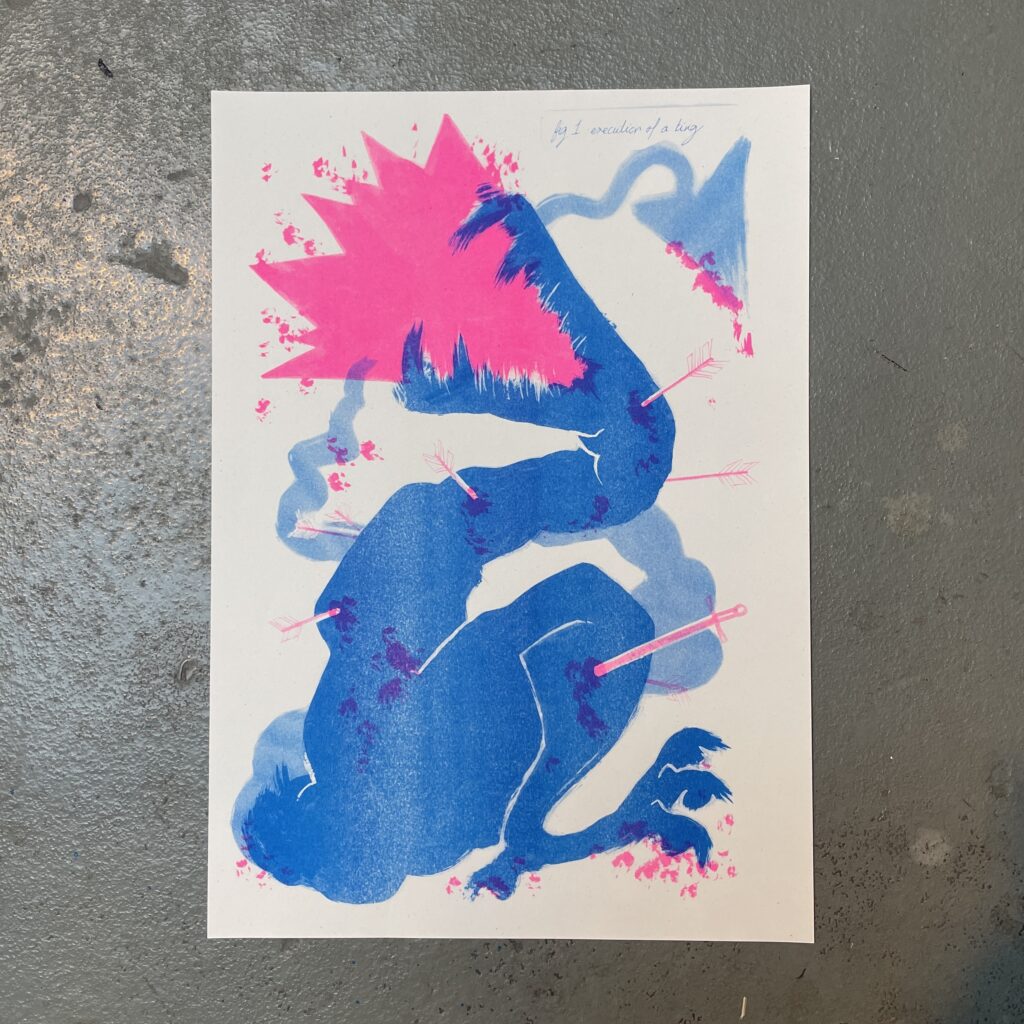 Zine making workshops
Learn how to design, print and collate a collective zine using the risograph printer (and our long-arm stapler!)
We suggest three-five sessions of
2-3 hours for up to 8 people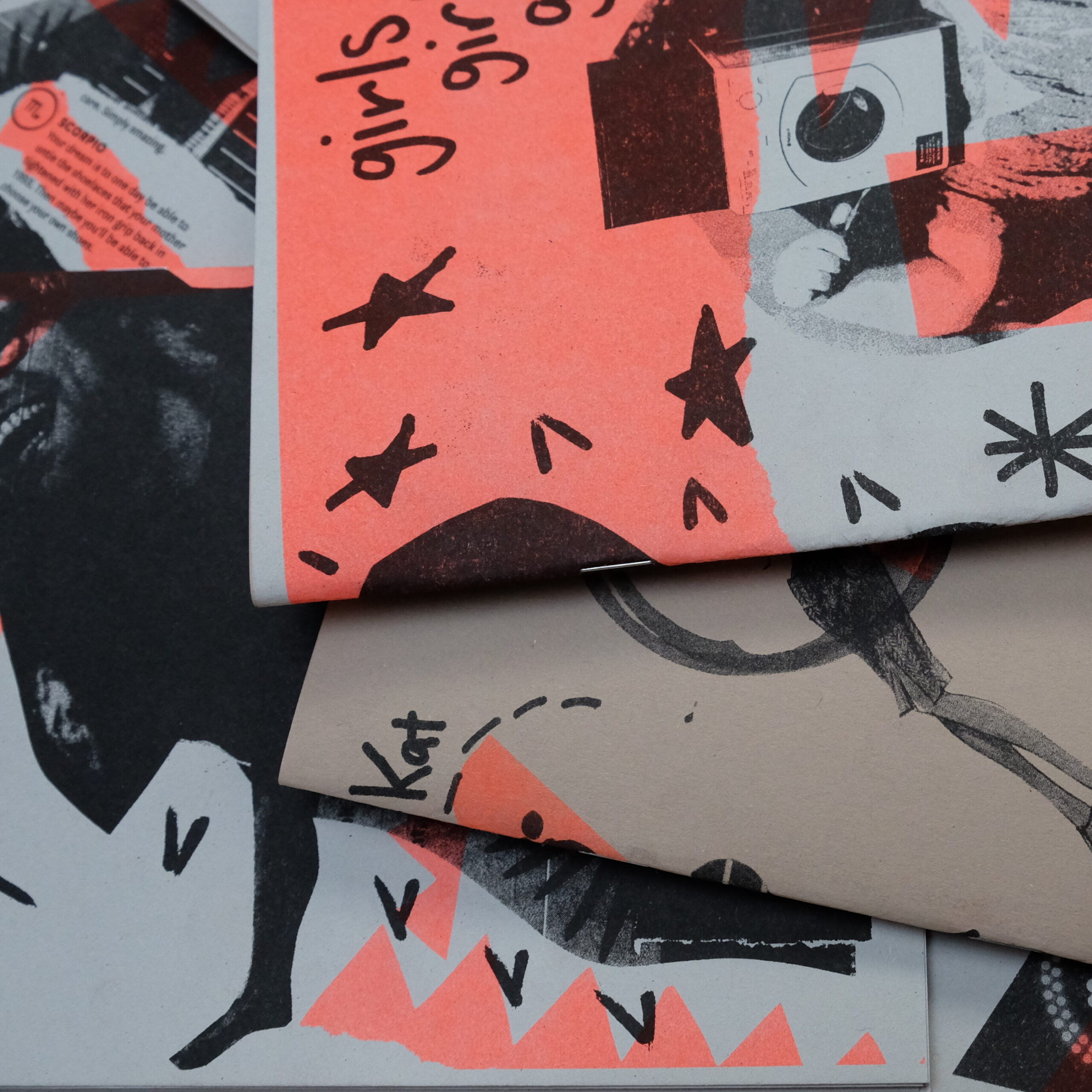 T-shirt printing workshops
Learn how to create ethical & sustainable handprinted T-shirts with your own unique designs