31st March – 26th May 2023
Out of the Blue Drill Hall
Open Monday-Saturday, 10am-5pm
FREE
Meet the artist
Morvern will be hosting a special storytelling session on Saturday 8th April, suitable for ages 5-12. Drop in to the exhibition from 11am-12pm to meet the artist and hear the stories of your hometown brought to life!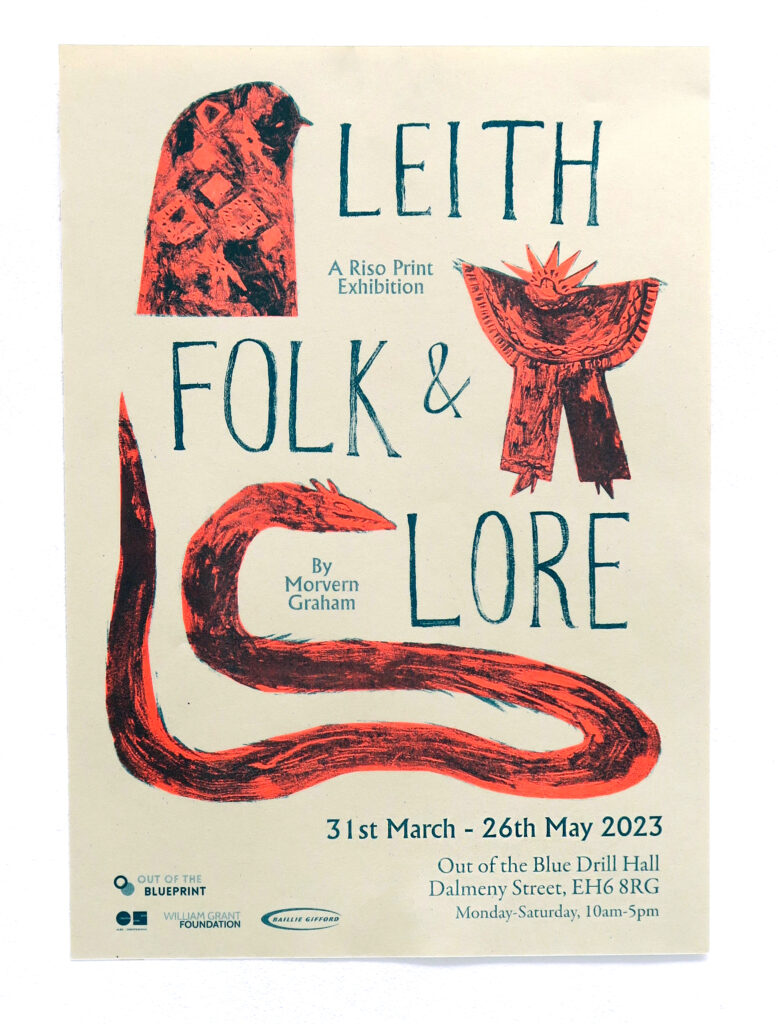 Morvern is an award winning illustrator, printmaker and storyteller, currently based in Edinburgh. Since graduating from DJCAD with a First Class BA Hons in Illustration, she has gone on to self-publish her original book The Huldufólk and work as a freelance creative.
Morvern's work often tells a story, taking us on a journey through characterful and carefully considered design. Her work also utilises many traditional printmaking methods, and is heavily inspired by folk craft and mythology from her shared Scottish and Scandinavian heritage.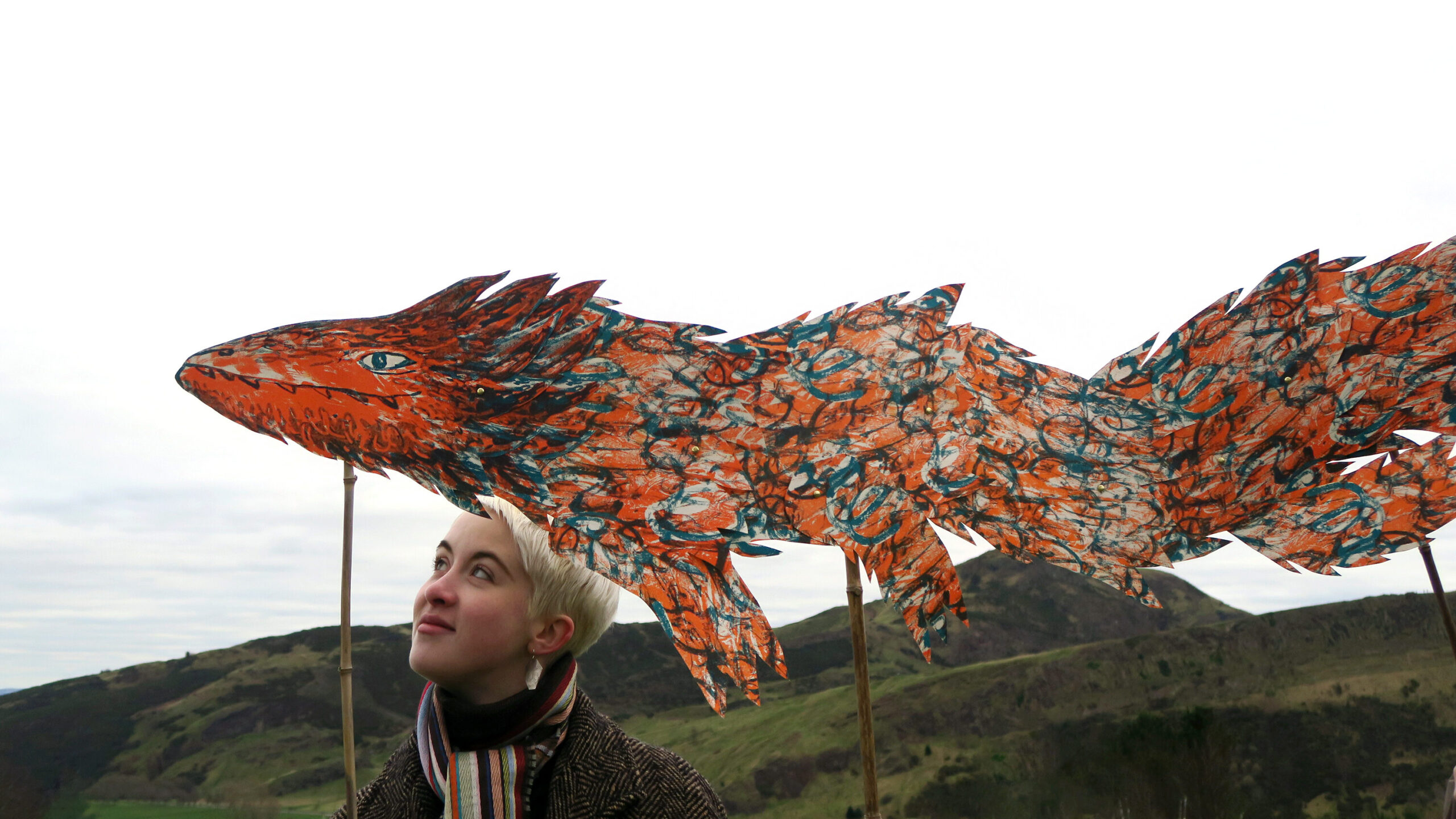 During her time as artist residence at Out of the Blueprint, Morvern has been researching and exploring the folklore and mythology of the local Leith area. A born and bred Leither, Morvern grew up on Scottish folktales; her imagination populated by selkies, fairies and witches. Now, Morvern continues to explore these themes as an illustrator and storyteller, and introduces a set of Leith folktales in her solo exhibition.
Using bold and explorative risograph printing techniques, Morvern has lifted these stories off the paper and brought them to life in the form of sculptural puppets and 3D installations. Accompanying each is an illustrated booklet, which reimagines the folktales as written by the artist. An explosion of colour and creativity, Leith Folk & Lore celebrates and showcases Leith's unique locality, history and community.
Morvern's exhibition Leith Folk & Lore is open until 26th May 2023.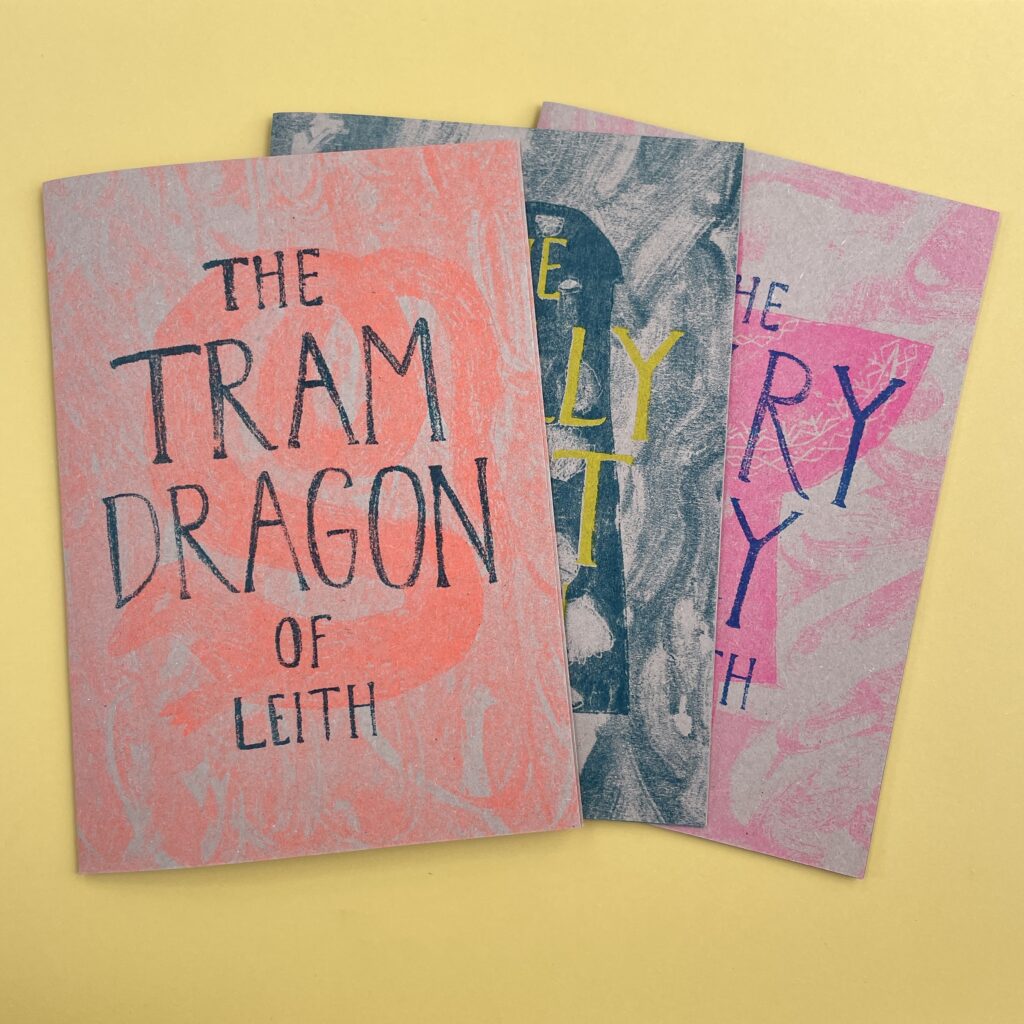 ---
Out of the Blueprint is a social enterprise, raising income through trading in support of our core mission – to support young artists under 25.

Our creative programme is supported by Creative Scotland, via the Culture Recovery Fund, The William Grant Foundation and Baillie Gifford.