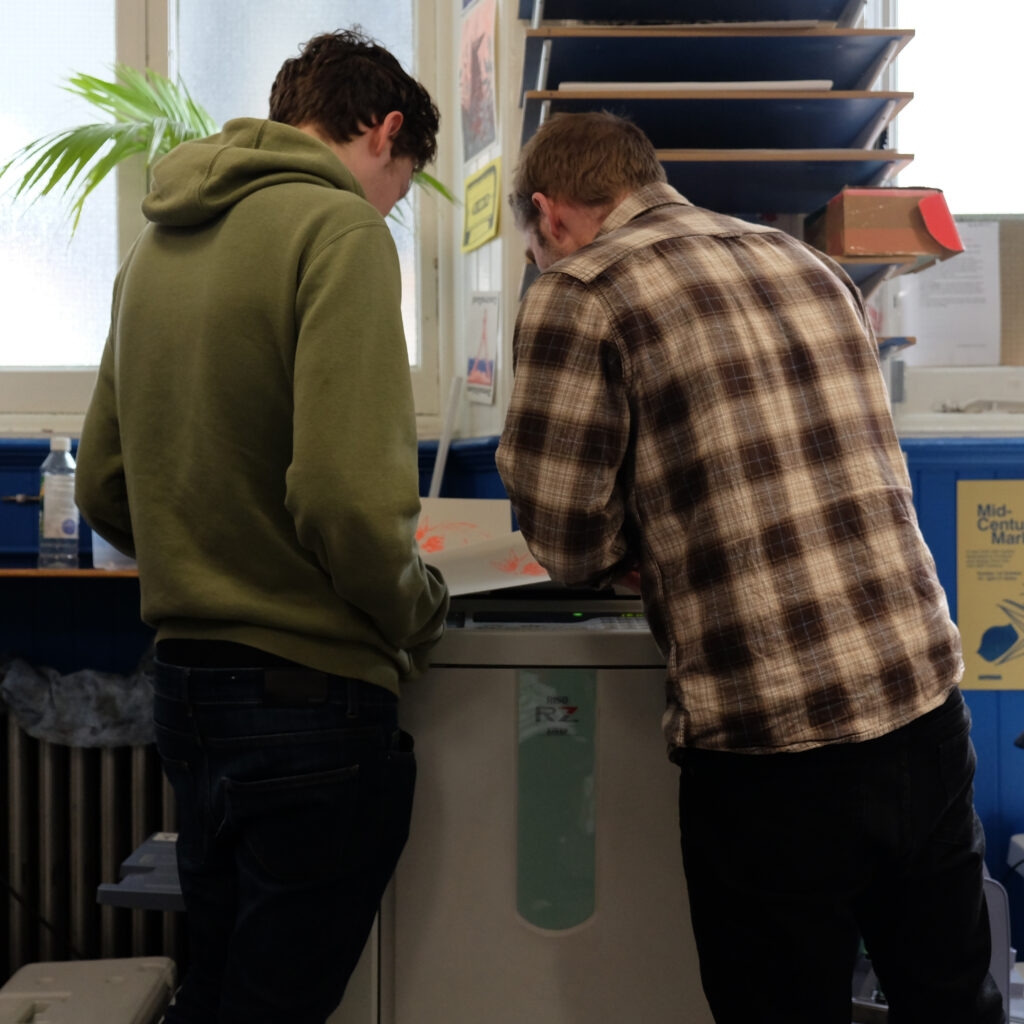 We offer training opportunities for young people with barriers to employment, providing hands-on experience of a working studio in a friendly, nurturing environment for those who need it most.
Our trainee programme helps young people develop skills for the workplace, as well as offering the chance to build their own creative portfolio. Trainees learn how to carry out print jobs for customers, develop their design skills, communicate professionally with clients and much more.
We've partnered with Thistle charity's InterAct project, working with young people with additional support needs, and we've also taken referrals from Child and Adolescent Mental Health Services (CAMHS) and the JET Programme, a job, employment and training programme for high school students.
Trainee Stories
Testimonies from some of our former trainees, in their own words.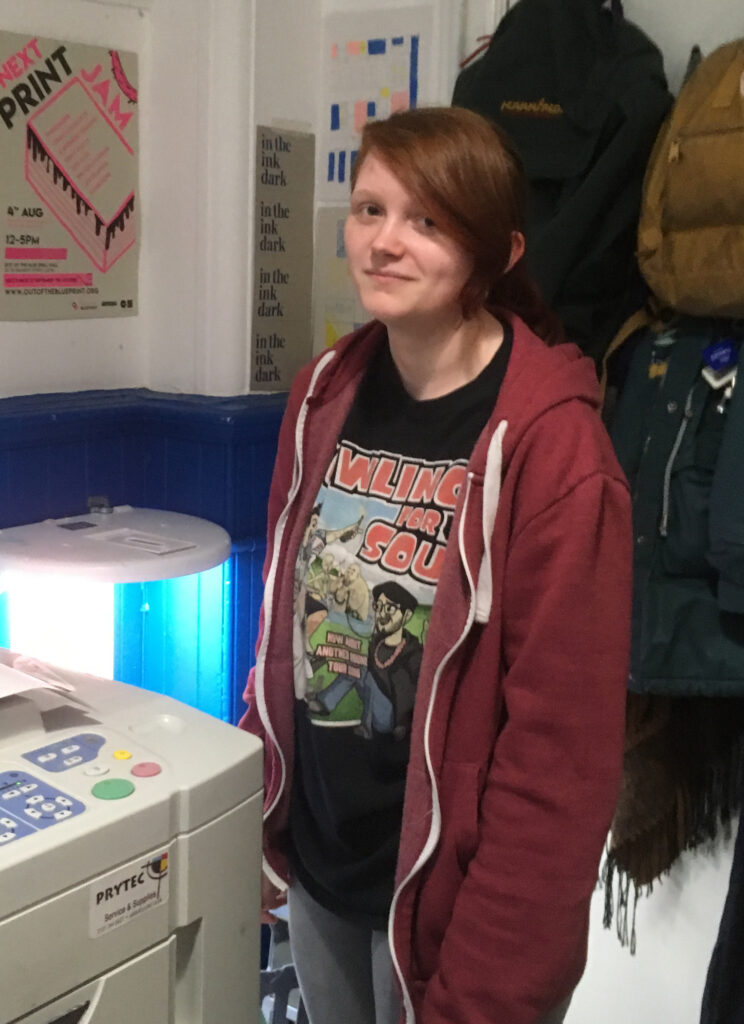 Claire
A total genius with the RISO, former trainee Claire is now our brilliant Blueprint studio assistant.
"I've been working at Out of the Blue now since June 2018, and I'm incredibly proud of myself for the hard work that I've done. It's got me thinking that there's probably a lot more that I'm capable of if I try hard enough."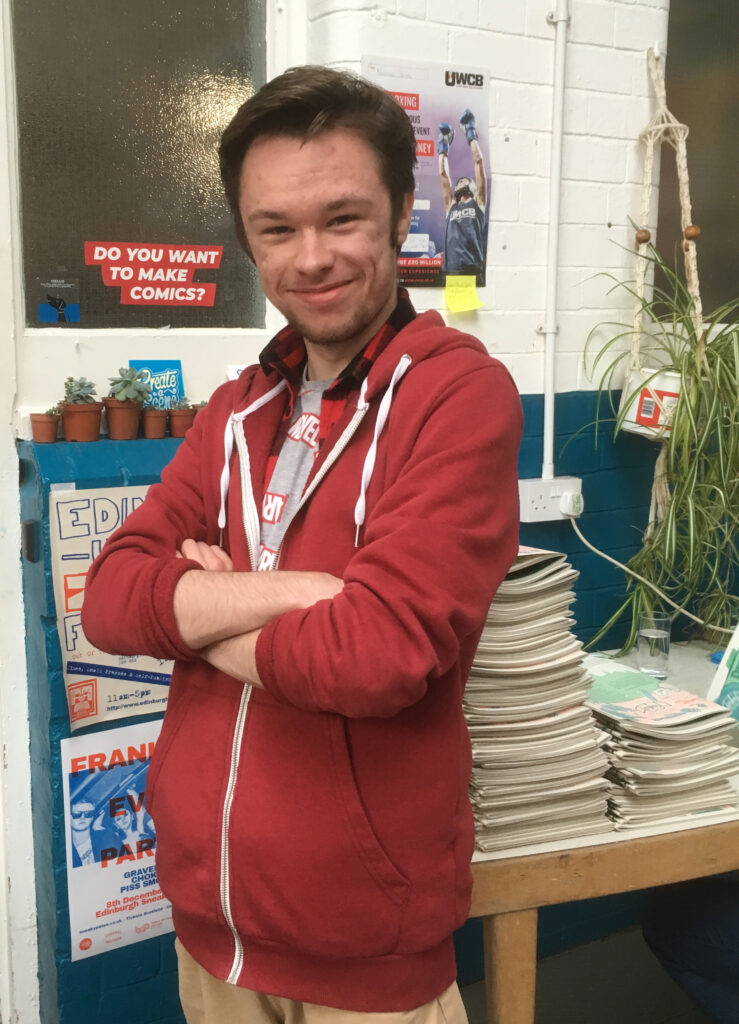 Kieran
Former trainee Kieran is an absolute superhero. A fearless advocate, he's now a Young Leader for Arc Scotland
"Being a trainee at Blueprint was the best work placement I've ever done. For me, Blueprint gave a better experience of the workplace – the staff had lots of patience, and were optimistic, looking to the positives rather than what I couldn't do, or had forgotten how to do."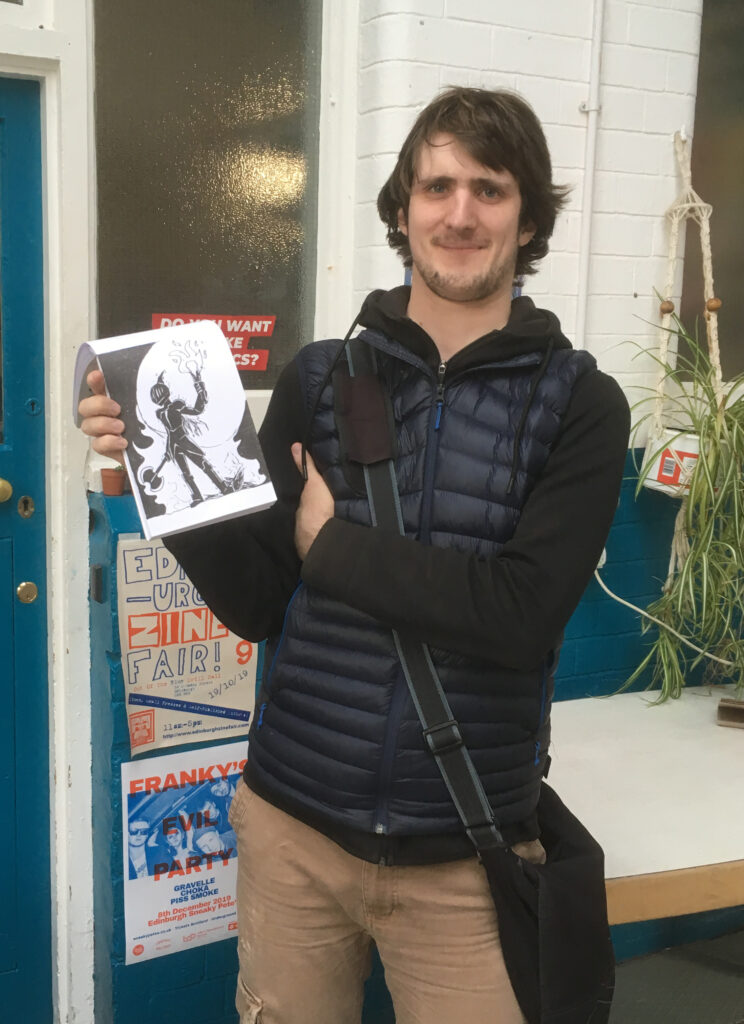 David
One of our first ever trainees, brilliant comic artist David has since gone on to publish 3 of his own comics – including Dreamscapers, featuring the adventures of Lucy and Seam, and KNIGHTMARE, a collection of daily drawings for Inktober.
"I hadn't done a work placement before but I enjoyed working in Blueprint. The managers are nice and supportive and they've given me advice on the projects I've done since with the print studio, like my comic Dreamscapers."
---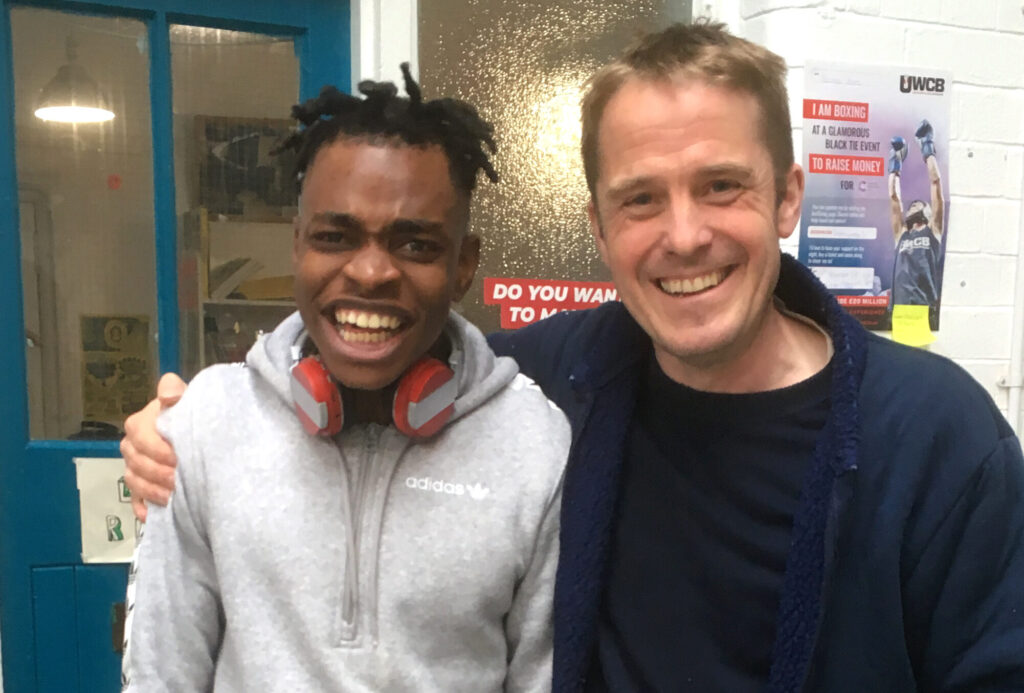 Interested in our traineeships?
To help keep everyone safe we've paused our training programme for now, so we aren't accepting new trainees at the moment.
Please check back soon for more information.
---
Out of the Blueprint
The Drill Hall
32-36 Dalmeny Street
Edinburgh EH6 8RG
Tue – Fri, 10am – 5pm
pickup by appointment
blueprint@outoftheblue.org.uk
0131 555 4604
Out of the Blueprint was set up in 2015 as part of the #artcore youth arts project, supported by Creative Scotland's
Time to Shine initiative, Young Start and The Robertson Trust.
We are currently supported by Baillie Gifford, the William Grant foundation, Creative Scotland and The Robertson Trust.
OOTB Arts & Education Trust © 2020
About / Legal / Cookies / Accessibility
Scottish Charity: SC022812
Company registration number: SC235075
Registered in Scotland
Limited by Guarantee