Everything you need to know about Gocco printing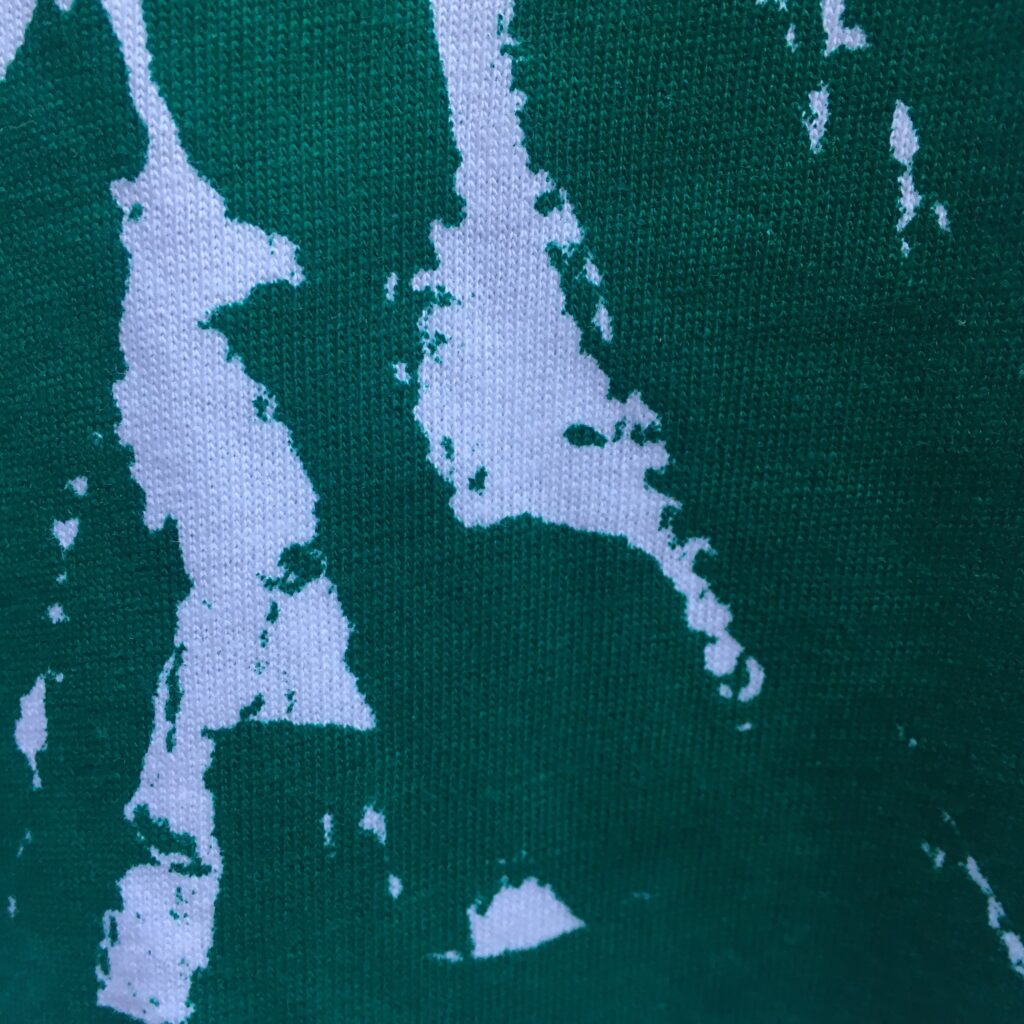 Gocco means sustainable fabric printing.
We use water-based inks and 100% organic cotton T-shirts, and the print process is free from any harmful chemicals.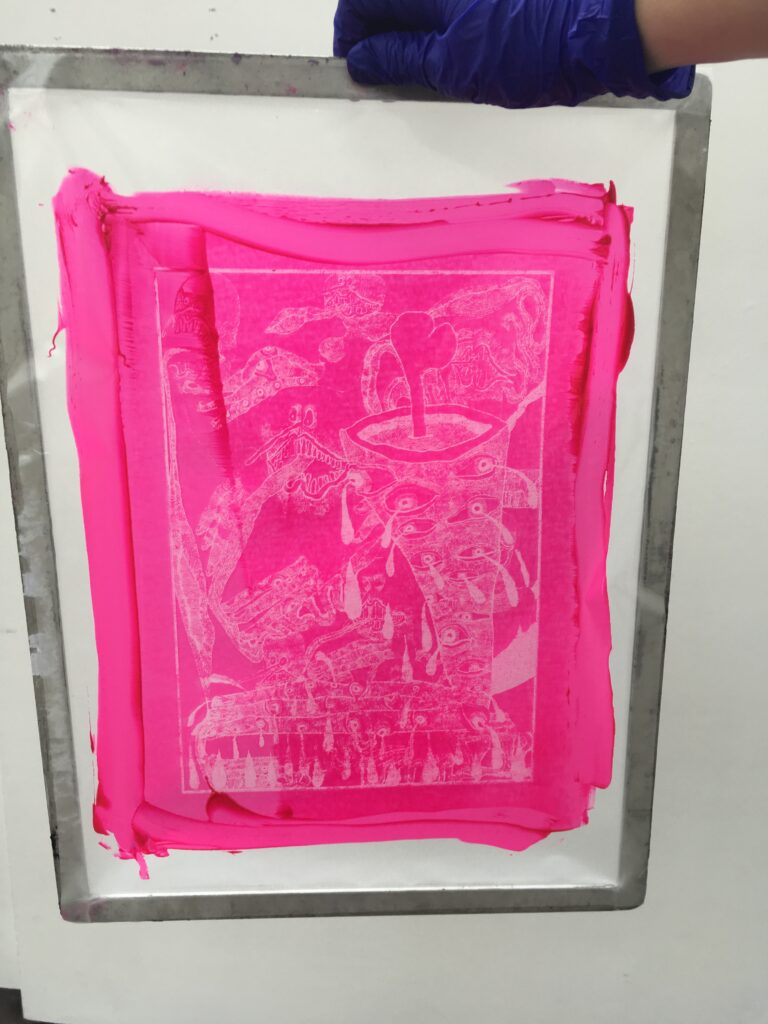 Gocco is a machine that produces screens which we can use to screenprint by hand. Created by the RISO company, it works in a similar way to the risograph, producing a 'master' stencil from a PDF of your artwork. 
The main difference is that instead of wrapping the master around an ink drum, we attach the stencil to a metal frame to make a flat screen. Once the screen has been made, we can then use it to hand-print on fabric, cardboard and other surfaces.
The largest size we can print is 240 x 310 mm.
That's bigger than A4, slightly smaller than A3.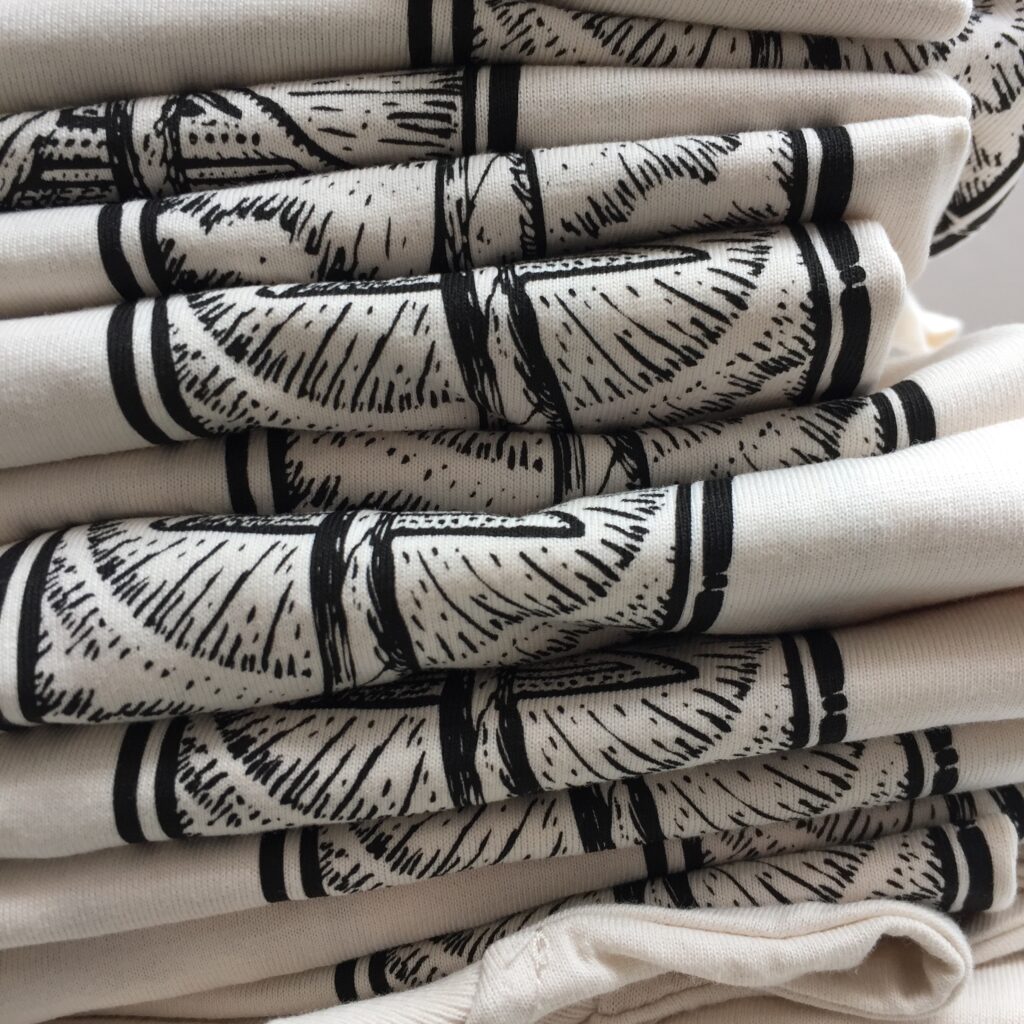 The process is best for duplication, not one-off designs, so we have a minimum order of 20 for runs of T-shirts, totes etc.

Most of the time and effort is in the setup, so it's much better for larger orders.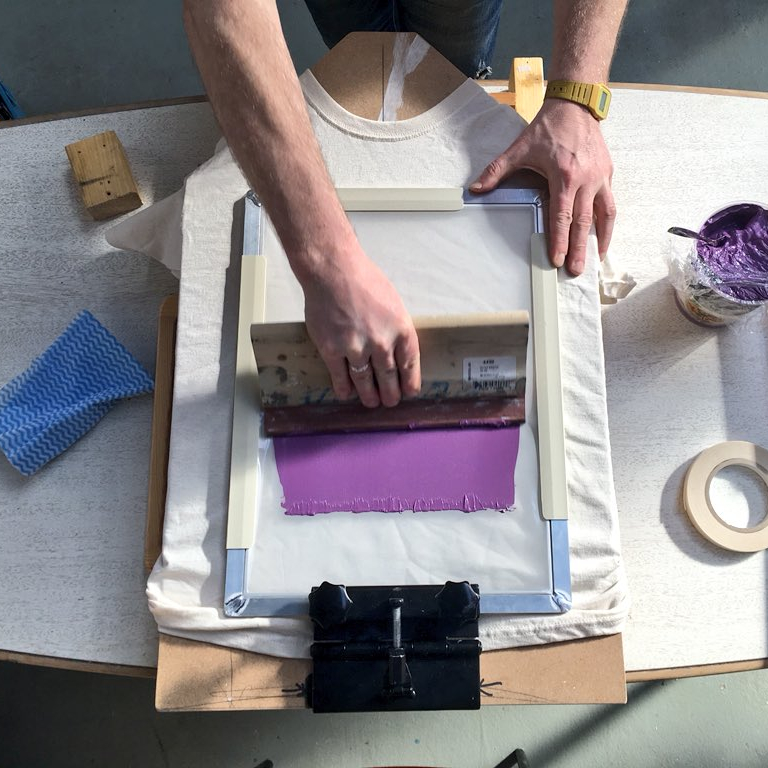 With Gocco you're not restricted to specific ink colours. We can use a much wider range of printing inks, or even mix up unique colours just for you. 
Each colour is printed by hand one at a time – so it's best for monochrome images, or designs that use up to three colours. Just like the riso, it's impossible to ensure layers line up perfectly, so you'll get the same characteristic 'misregistration' effect when using two or more inks.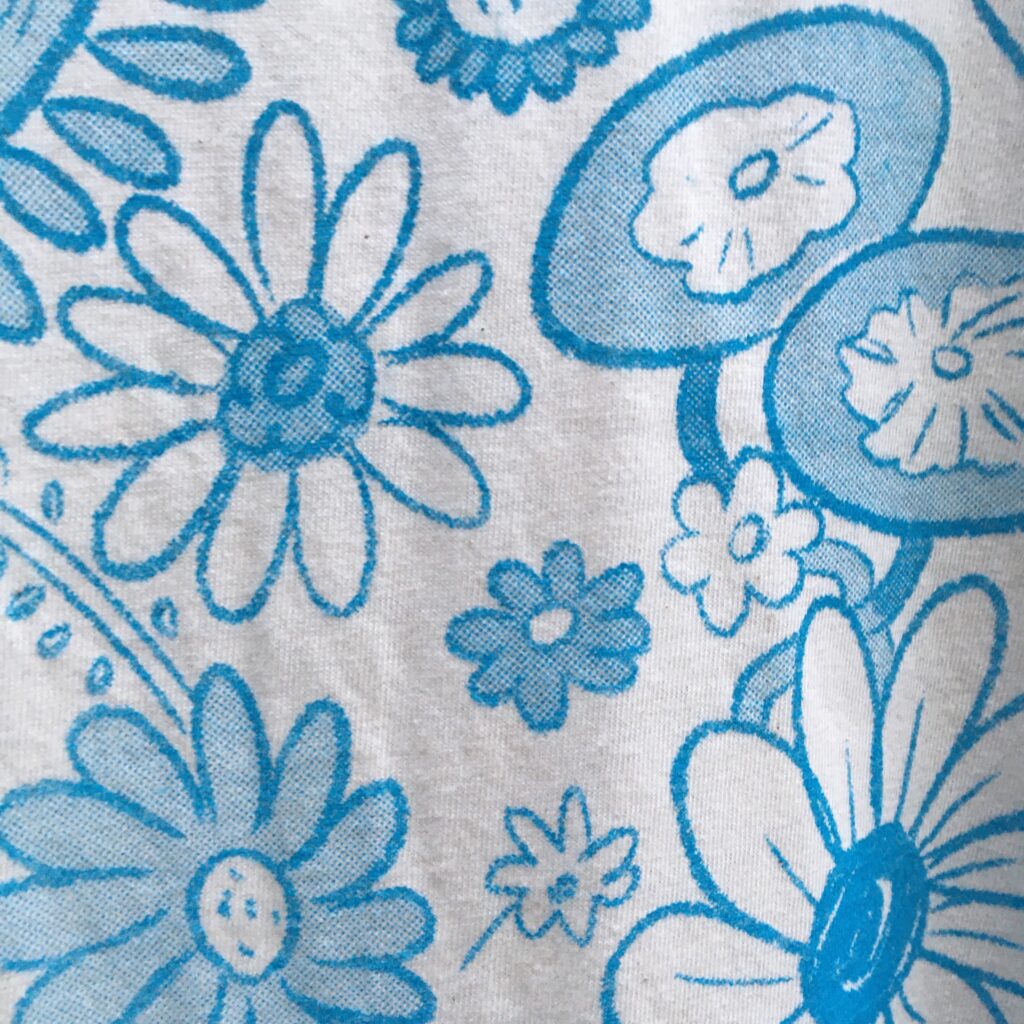 One great thing about Gocco is that it makes its own halftones – this means that you can print shades of the same colour, not just flat ink.
That means you could even print monochrome photographs!
---
Gocco pricing
T-shirts
Hand-pulled, sustainably screenprinted T-shirts
Water-based inks, 100% organic cotton
White, Natural or Grey T-shirts provided. Other colours available on request.
T-shirts available in S, M, L, XL
| | | | |
| --- | --- | --- | --- |
| Quantity | 1 colour | 2 colour | 3 colour |
| 20-49 | £10 | £12 | £14 |
| 50-99 | £9 | £11 | £13 |
| 100+ | £8 | £10 | £12 |
Prices per t-shirt
Tote bags
Hand-pulled, sustainably screenprinted Tote bags
1 or 2 colour, single sided image
Water-based inks, 60% recycled pre-consumer organic cotton, 40% recycled post-consumer polyester.
Natural undyed. Other colours available on request
Dimensions: 36 x 40cm
| | | |
| --- | --- | --- |
| Quantity | 1 colour | 2 colour |
| 20-99 | £5 | £6 |
| 100+ | £4 | £5 |
Prices per tote bag
Turnaround approx 2-3 weeks
Out of the Blueprint
The Drill Hall
32-36 Dalmeny Street
Edinburgh EH6 8RG
Tue – Fri, 10am – 5pm
pickup by appointment
blueprint@outoftheblue.org.uk
0131 555 4604
Out of the Blueprint was set up in 2015 as part of the #artcore youth arts project, supported by Creative Scotland's
Time to Shine initiative, Young Start and The Robertson Trust.
We are currently supported by Baillie Gifford, the William Grant foundation, Creative Scotland and The Robertson Trust.