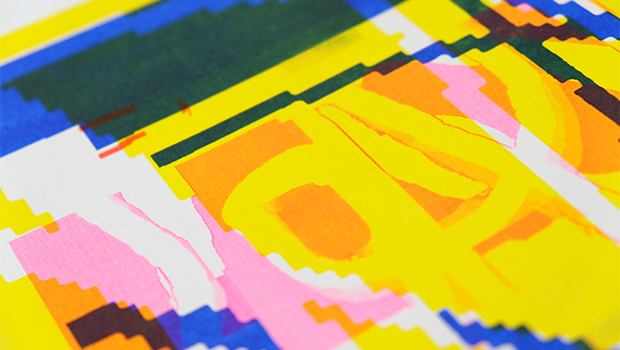 We're hiring!
We're looking for a Print Sales and Marketing Assistant to join the Blueprint Team.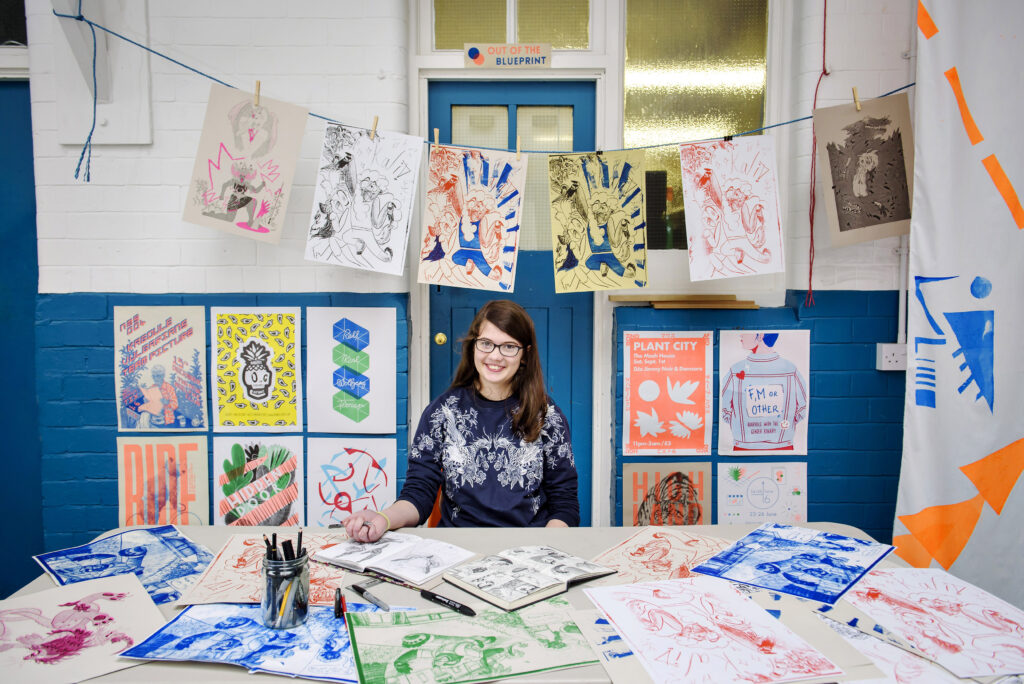 We're Out of the Blueprint, a social enterprise in Leith
Our specialty is Risograph and Gocco printing – affordable, eco-friendly print with a unique aesthetic. We print posters, flyers, artwork, booklets, tote bags, t-shirts and more.
We exist to support young people. Any funds we make help us to provide training opportunities for young people with barriers to employment, and support young artists with their creative projects.
Every time you use our print service for your flyers, totes, posters or publications, you're helping a young illustrator to produce their first comic, funding a traineeship for a young person with additional support needs, and supporting a new artist with their first exhibition.
Helping young people through the power of print.
sustainable
Rice ink, recycled paper and 90% less energy than photocopying – our riso is the greenest printer in the world.
ethical
As a social enterprise, we're not in it for the £££. We want to support young artists and make the world a better place.
affordable
Riso was invented for cheap print! Prices start from £24, with economies of scale making it best for runs of 50+ prints
local
Print locally to reduce your carbon footprint and keep your money circulating in the local economy.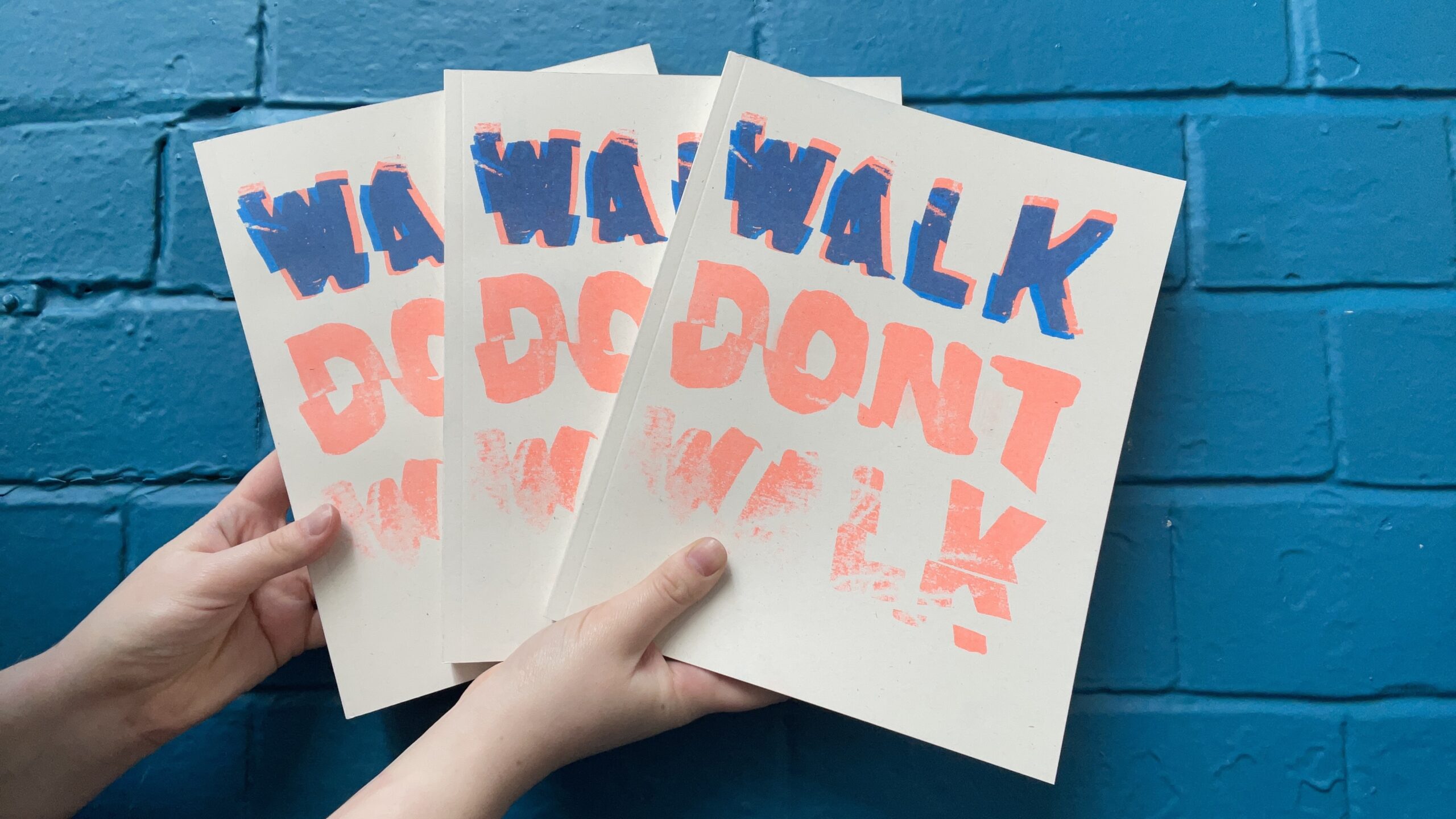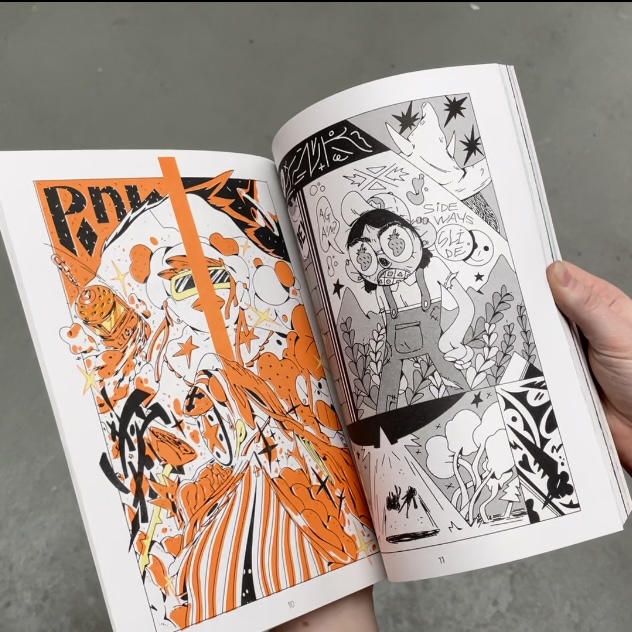 NEW BOOK OUT NOW
Our limited edition book Walk Don't Walk is a collection of diverse new work by some of Scotland's most exciting artists, comic makers and illustrators, featuring everything from narrative illustration to genre-bending artwork.
Sustainably riso printed using 10 inks, 18,000 sheets of paper and 144,000 print passes, Walk Don't Walk pushes the limits of riso production and celebrates a new generation of creativity.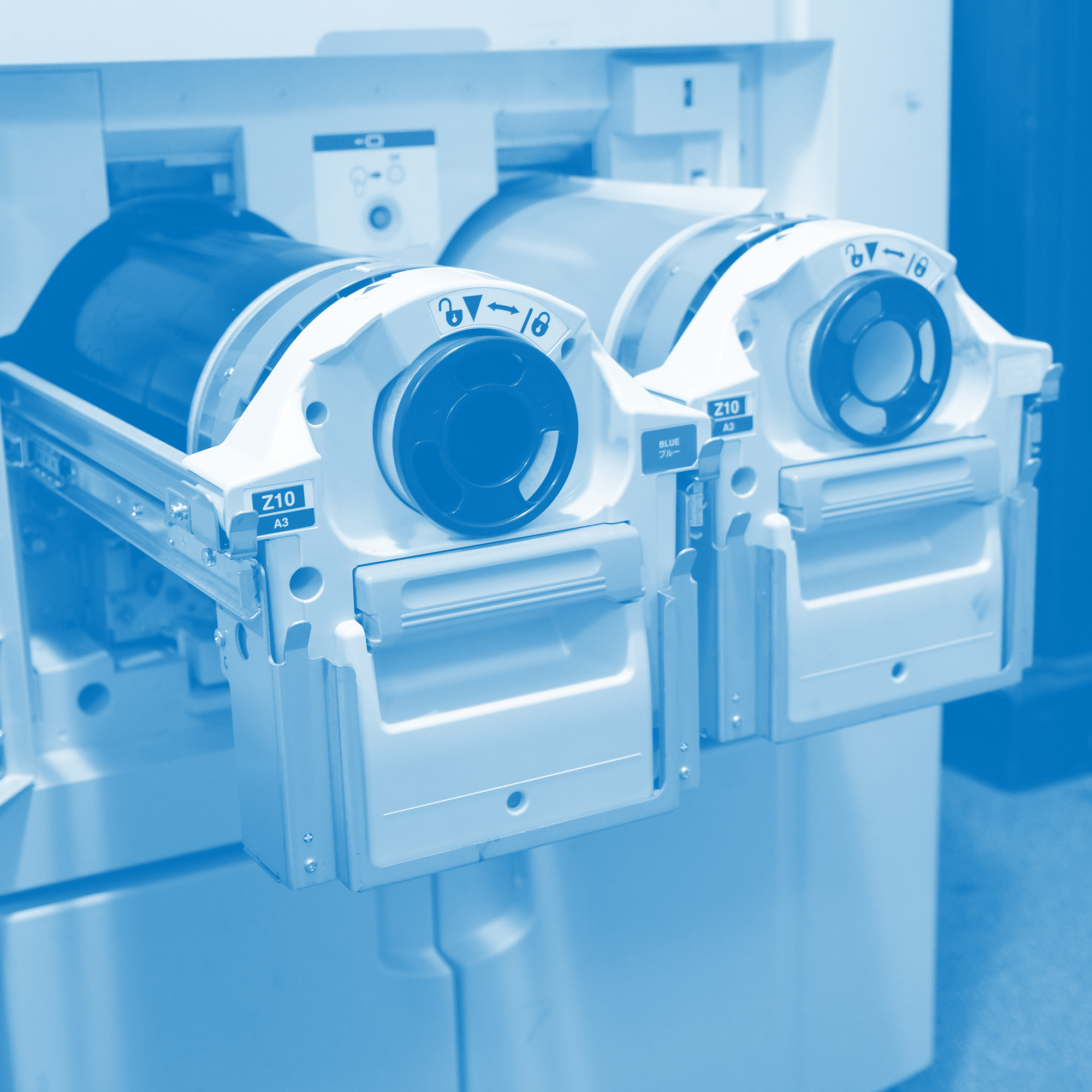 50% off riso printing for young artists
We're proud to subsidise print costs for young people, to help make it easier to get your artwork out into the world.
To be eligible, you must be
aged 24 or under
based in Scotland
printing your own work
(not on behalf of another person or organisation)
Please ask when placing your order
Latest from our Instagram @ootblueprint
Out of the Blueprint
The Drill Hall
32-36 Dalmeny Street
Edinburgh EH6 8RG
Tue – Fri, 10am – 5pm
pickup by appointment
blueprint@outoftheblue.org.uk
0131 555 4604
@ootblueprint
Out of the Blueprint was set up in 2015 as part of the #artcore youth arts project, supported by Creative Scotland's
Time to Shine initiative, Young Start and The Robertson Trust.
We are currently supported by the William Grant foundation, the National Lottery via Creative Scotland's Youth Arts Access Fund,
The Robertson Trust, Baillie Gifford and YouthLink Scotland.
OOTB Arts & Education Trust © 2021
About / Legal / Cookies / Accessibility
Scottish Charity: SC022812
Company registration number: SC235075
Registered in Scotland
Limited by Guarantee