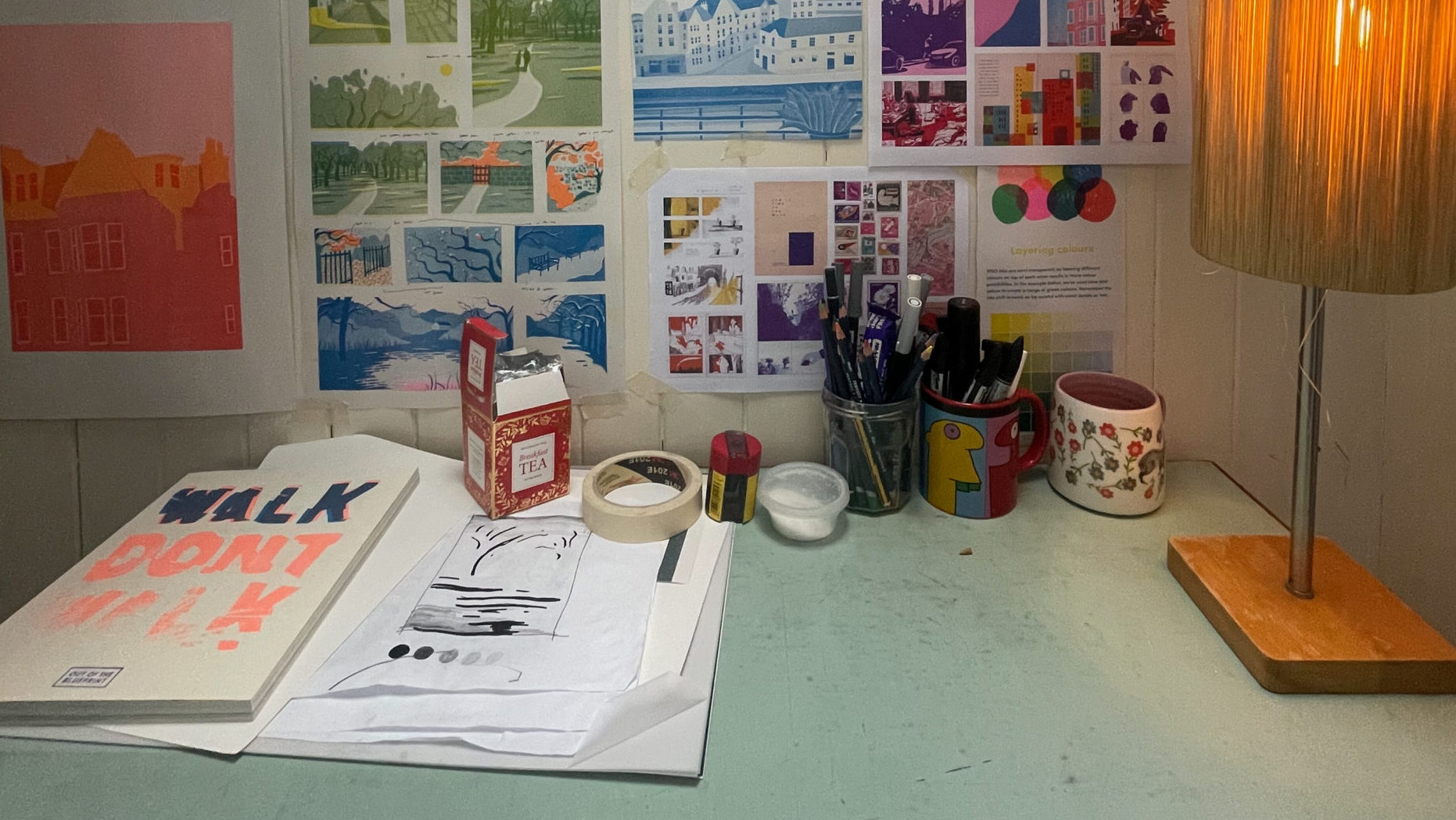 Out of the Blueprint hosts four paid residencies every year for artists in Scotland age 18-24. Our artist residencies emphasise exploration and an open-ended playful approach, encouraging artists to push the boundaries of their creative practise and embrace the unpredictability and freedom of the riso print process.
Artists-in-residence are chosen anonymously by a panel of Blueprint staff, trainees and young people. The next round of applications will be opening in Autumn 2023.
Here are some of our previous residencies:
Levi Richards
Levi's residency focused on themes of queerness and personal memory – through illustrations of figures that gave him a window into gender non-conformity and queer romance before he knew he needed one, and a dress project inspired by queer archives – a material way to preserve the mundane and ephemeral things that make up queer life and community.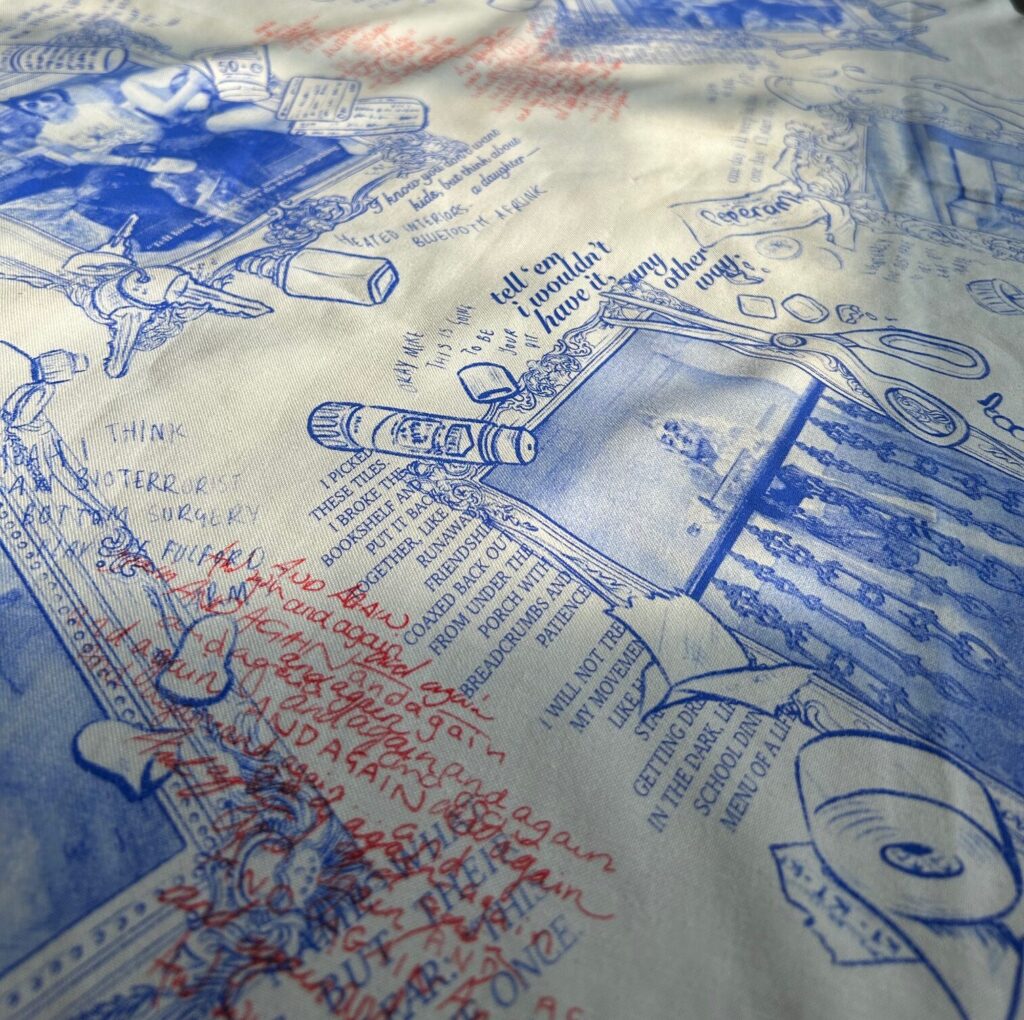 Morvern Graham
Interested in folk craft and mythology, Morvern's investigated local Leith legends. Their exhibition Leith Folk & Lore is now on show at the Western General Hospital.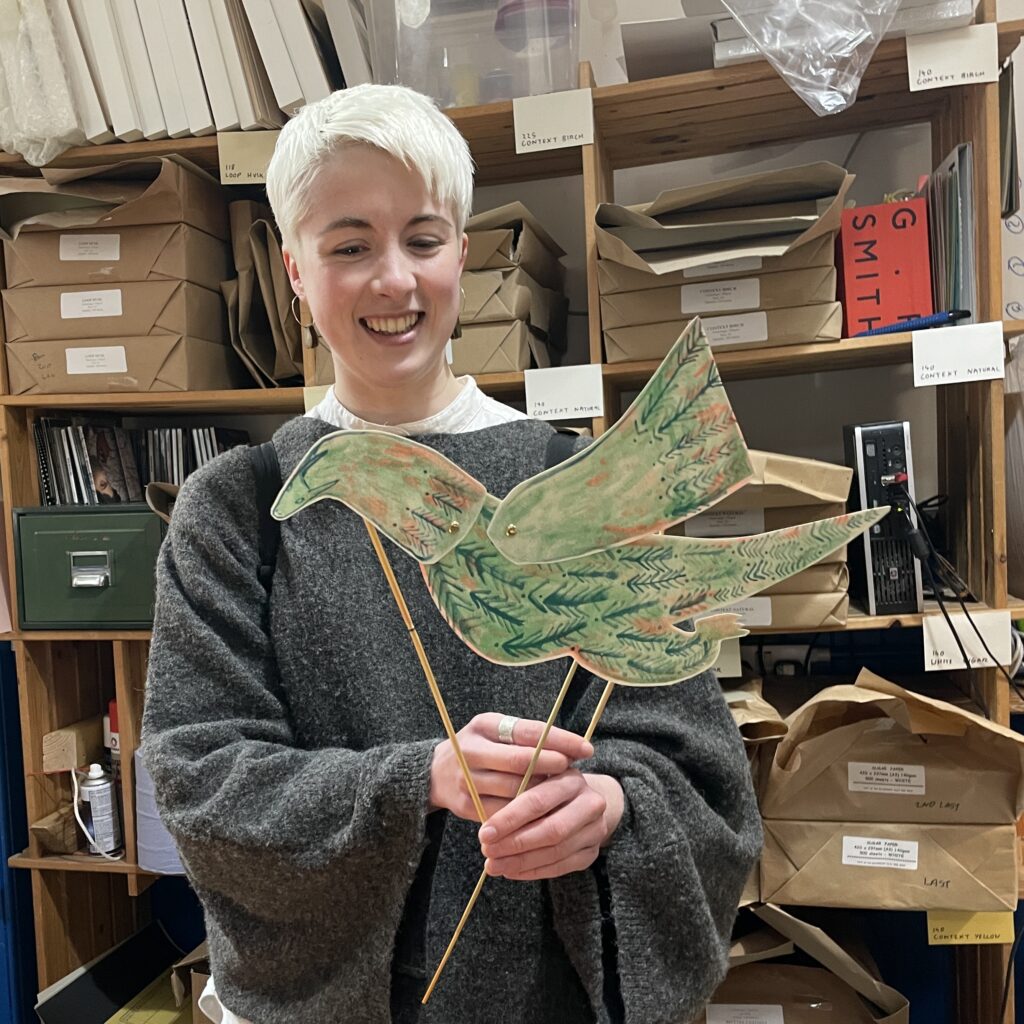 Celeste John-Wood
Using their interest in urban ecologies as a starting point for image making, Celeste gathered inspiration from commons and shared spaces, visualising links, knots, fences and connections.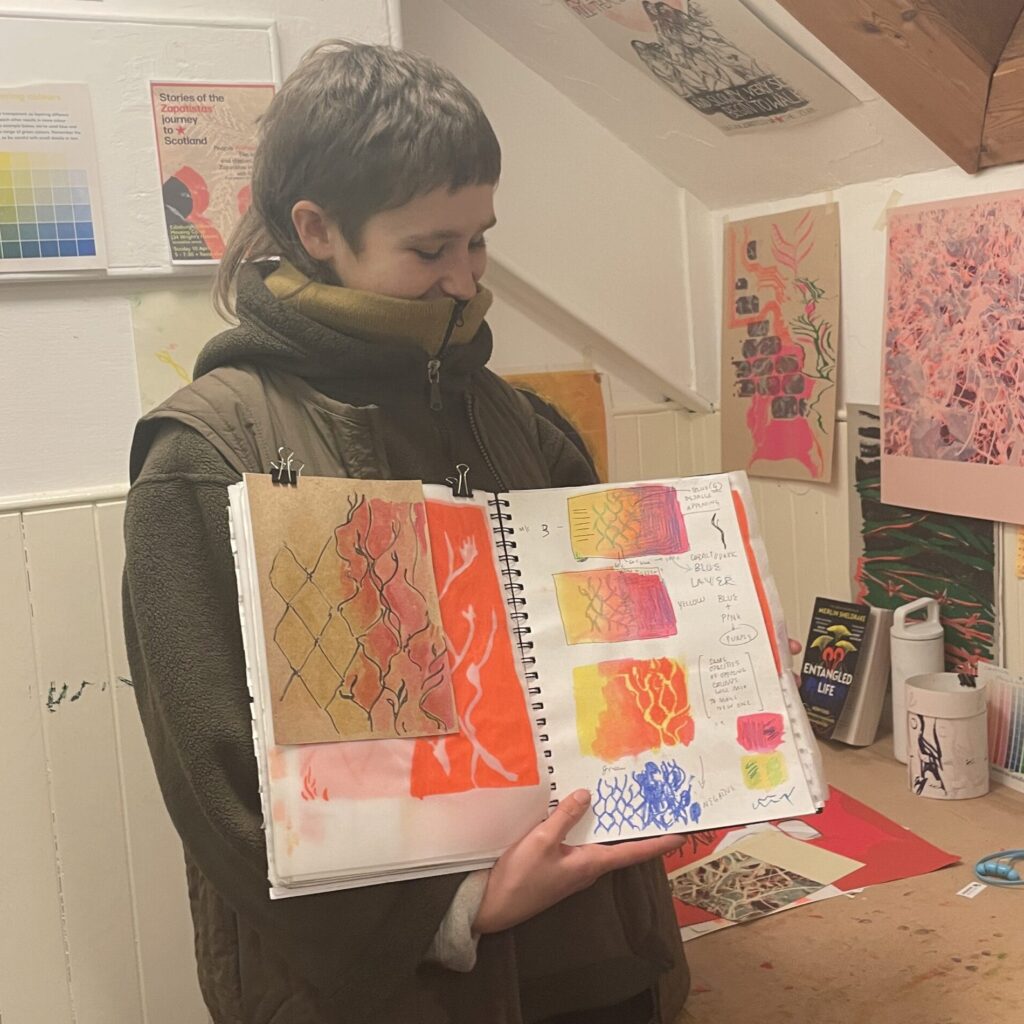 Joanna Blémont
Mysterious and ambiguous, Joanna's work depicts enigmatic dreamscapes using rich textures and colours, mirrored motifs and partially figurative scenes. Starting as ink and watercolour paintings, Joanna's riso prints retain the texture and colour of her original artwork.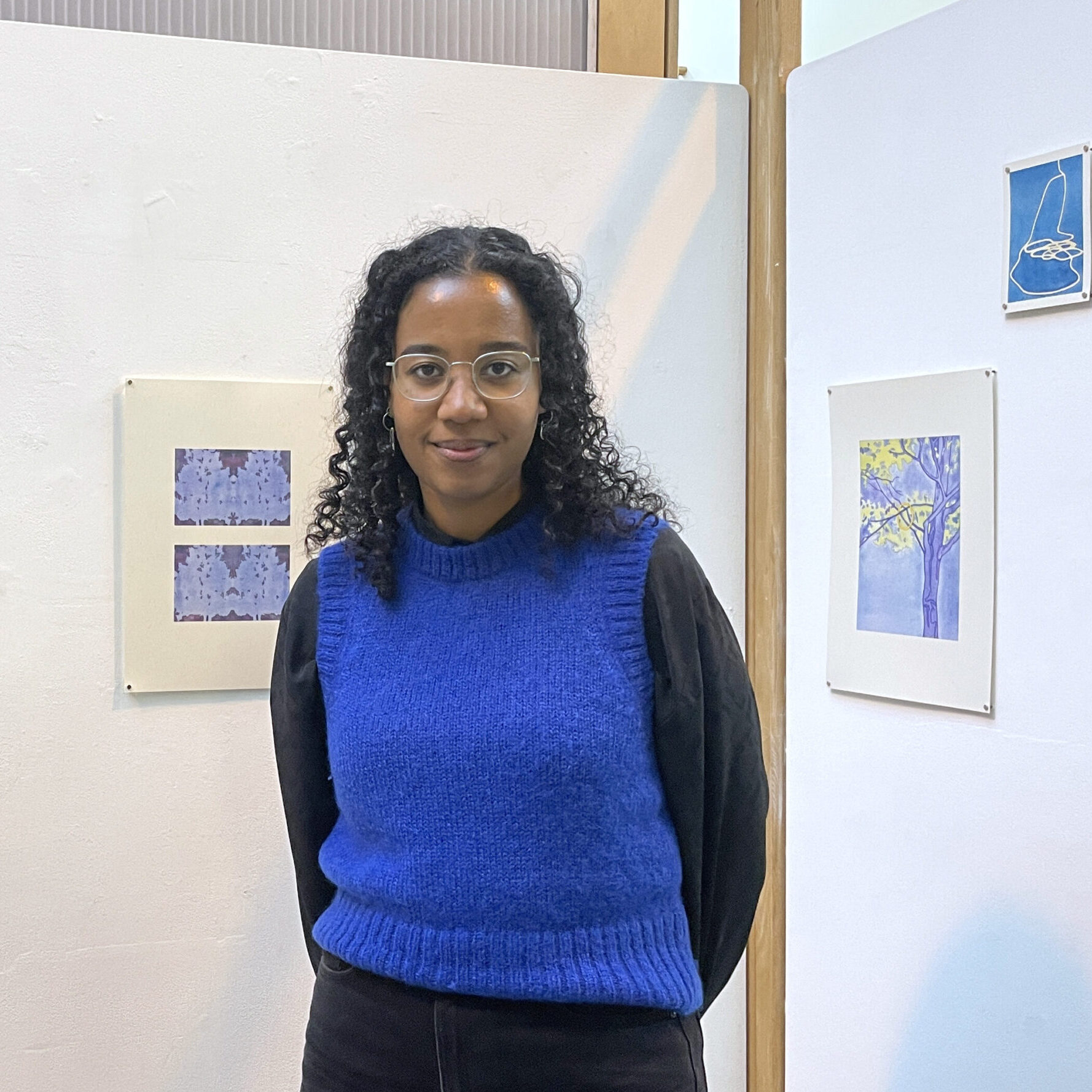 CooCoora
CooCoora was inspired to make her silent comic SUN in the shortest days of winter. She envisioned the sun having to be urged along from its winter sluggishness by some lively human who can't wait for those long, warm Summer days.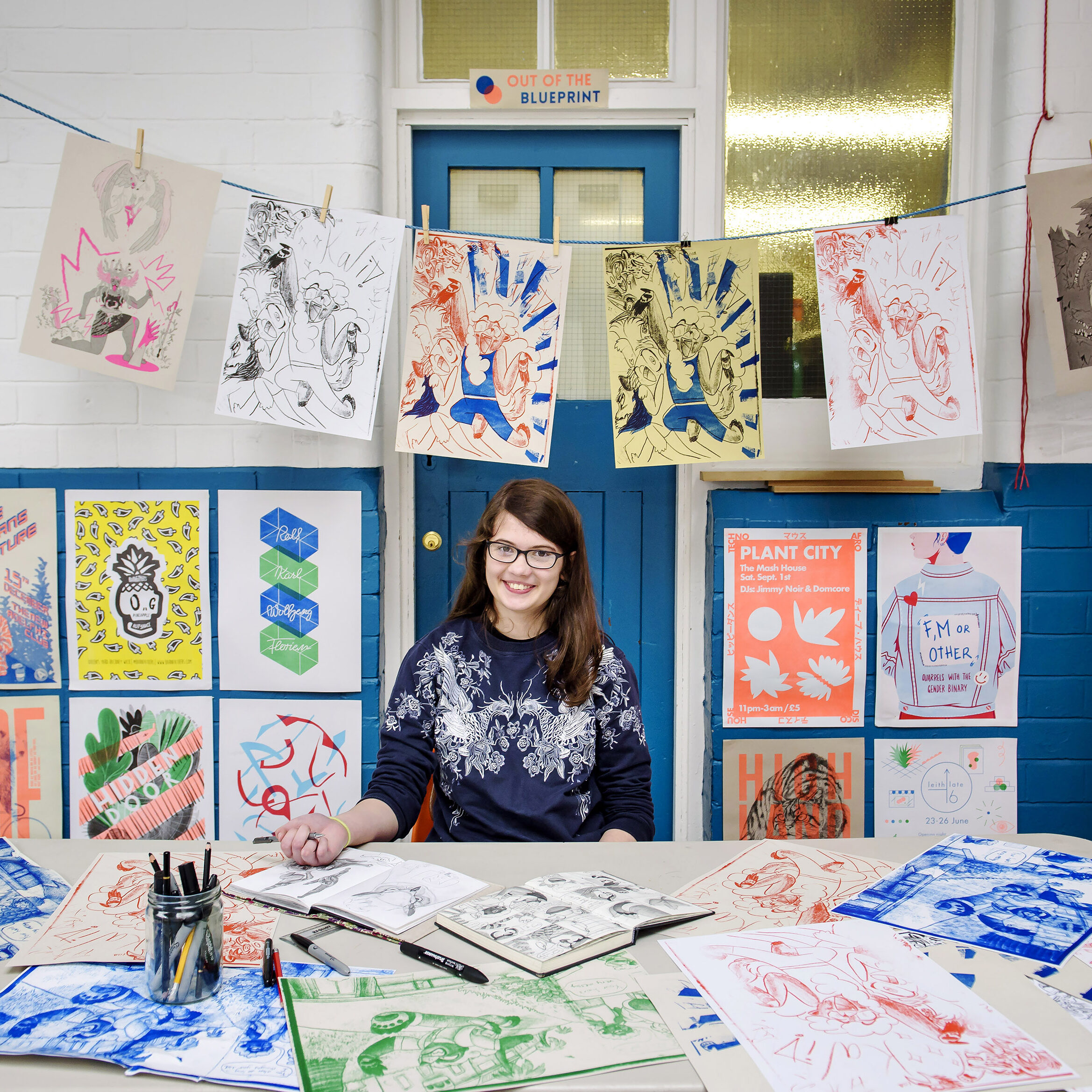 Sarah Phelan
Exploring the capabilities and alternative uses of fax technologies, thermal paper and the way it repels riso ink, to distortions of reproducing images and the build-up of a dense layering of colours, Sarah Phelan found new ways of creating and archiving.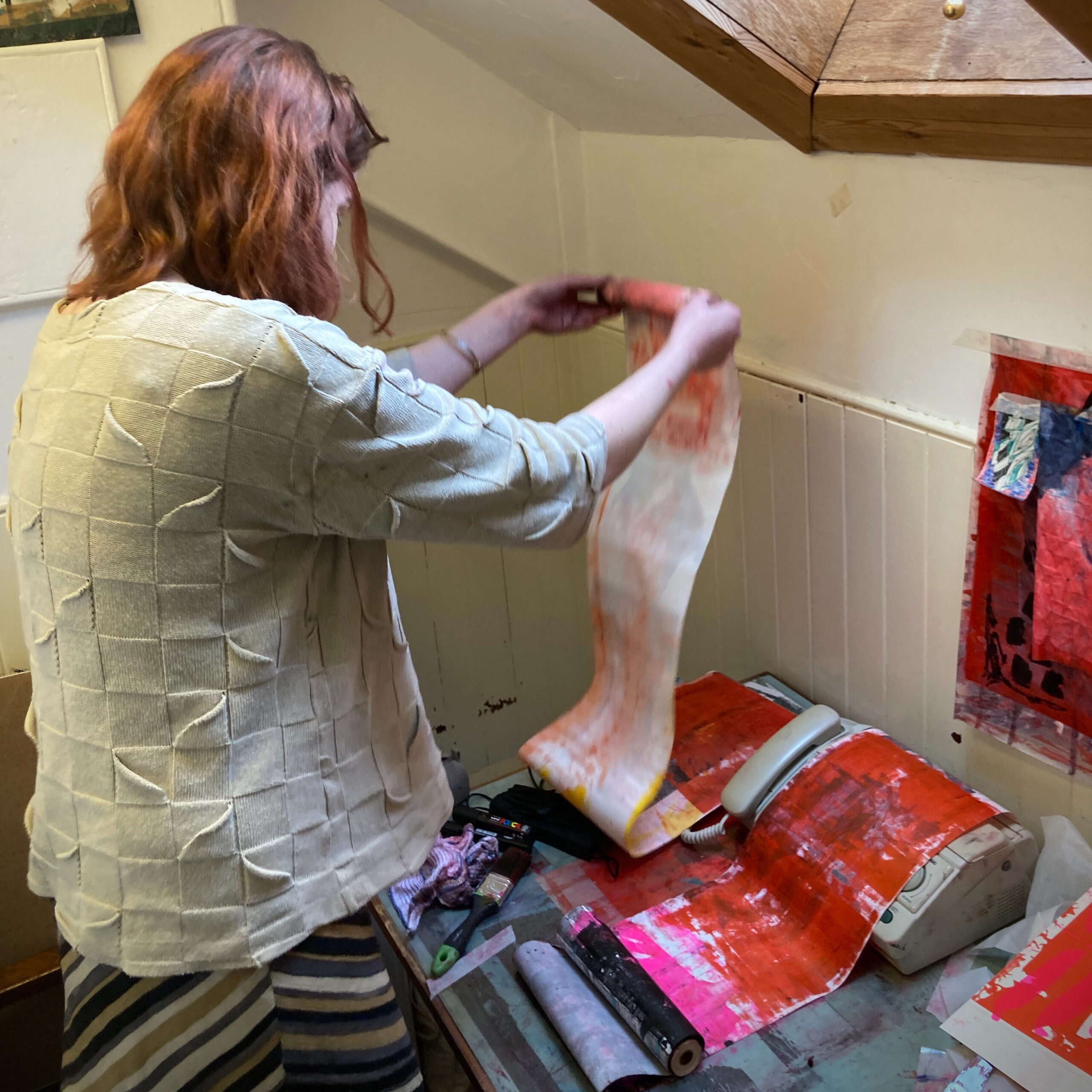 Gemma Gorton
Capturing the changing colours of her Edinburgh home, Gemma's work gives a glimpse of a quiet city of street scenes, public parks and under-explored nooks through dawn, dusk and twilight.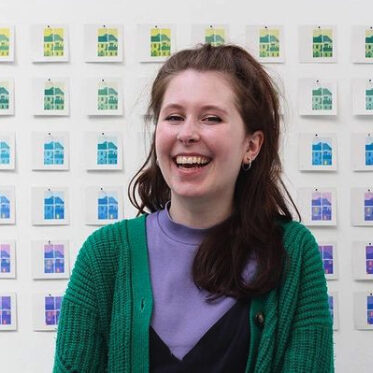 Ot Pascoe
Drawing on her screen printing practise, ​Ot's work​​ use​s​ elements of photography augmented with meticulous collage cut-outs and photocopier manipulation to create wobbly, trippy and playful prints​ of altered realities​.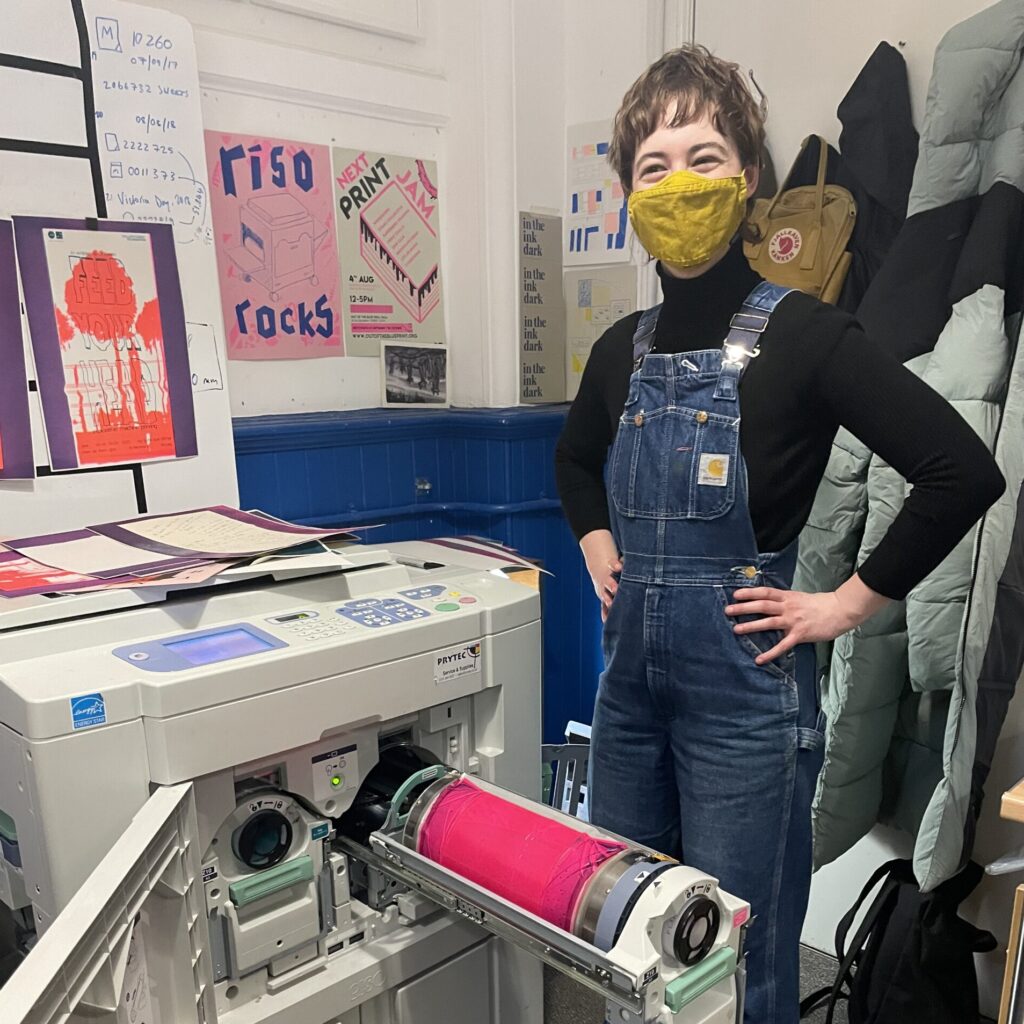 "I cannot emphasise enough how much of a difference to both my creative practice and my personal development working at Out of the Blueprint has had for me. The experience of the residency was electrifying as my making process developed, and an 'anything is possible' mentality was encouraged."

Lucy Grainge, former artist-in-residence
---
Out of the Blueprint is a social enterprise, raising income through trading in support of our core mission – to support young artists under 25.

Our creative programme is supported by Creative Scotland, via the Culture Recovery Fund, The William Grant Foundation and Baillie Gifford.