RISO transforms your greyscale artwork into shades of your chosen ink colour
Any areas that are black onscreen will be printed with full ink density, and any lighter areas will be printed in paler shades.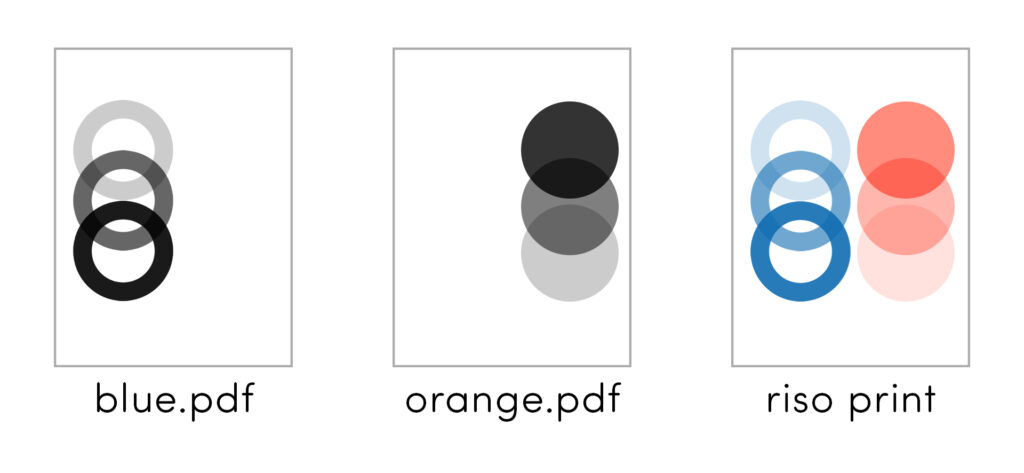 Each ink colour is printed separately
A two-colour print in blue and orange requires two PDF files – one file with all the blue artwork and one with all the orange artwork (both greyscale!)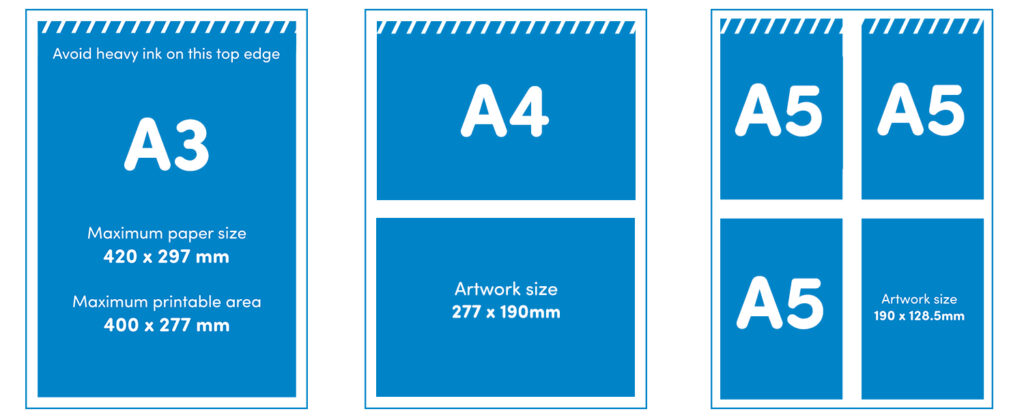 RISO prints up to A3 size
Include a blank 10mm margin at the edge of the page, and tile any smaller artwork onto an A3 sheet.
---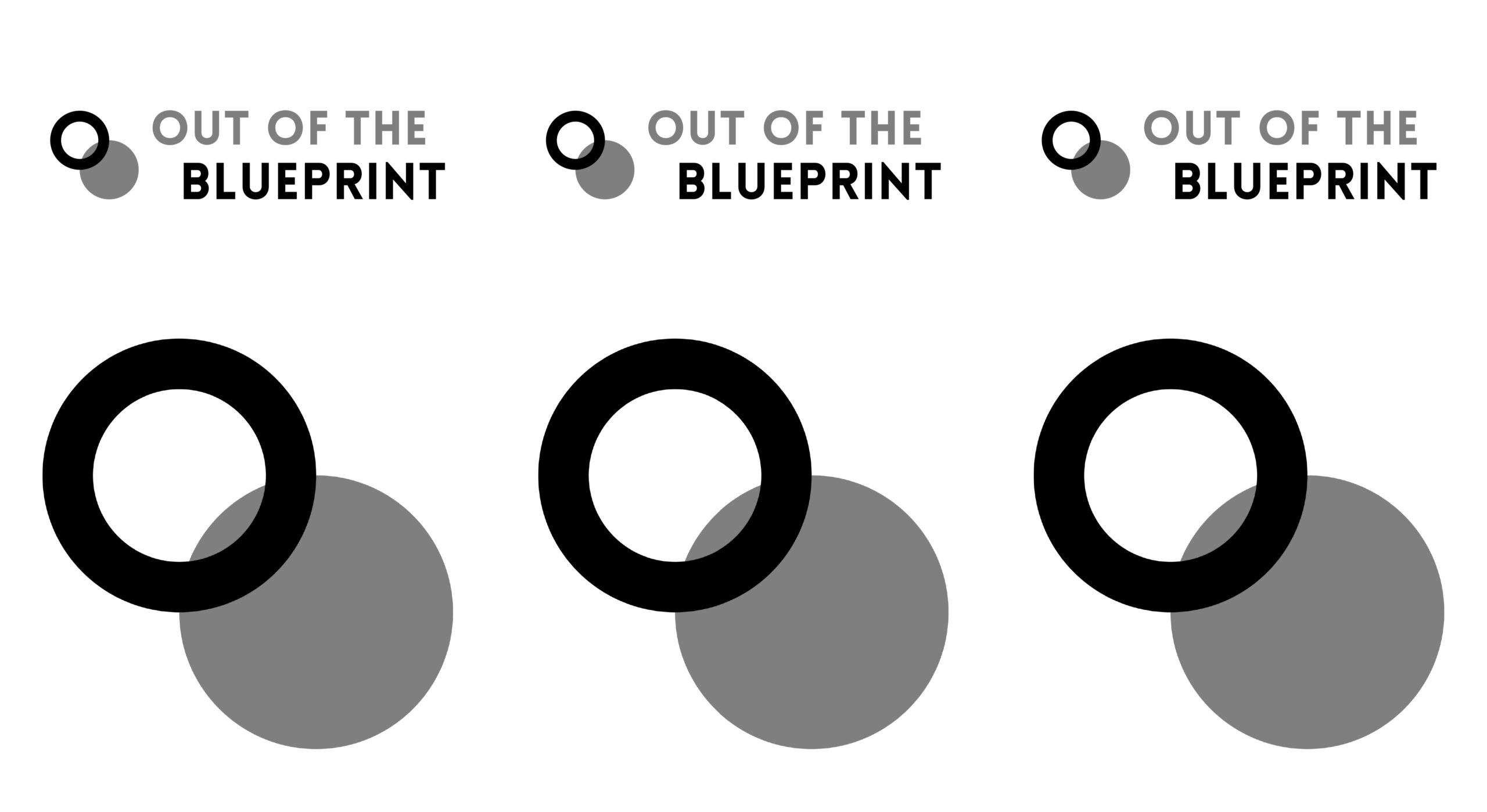 Sending your files
How to provide print-ready files for riso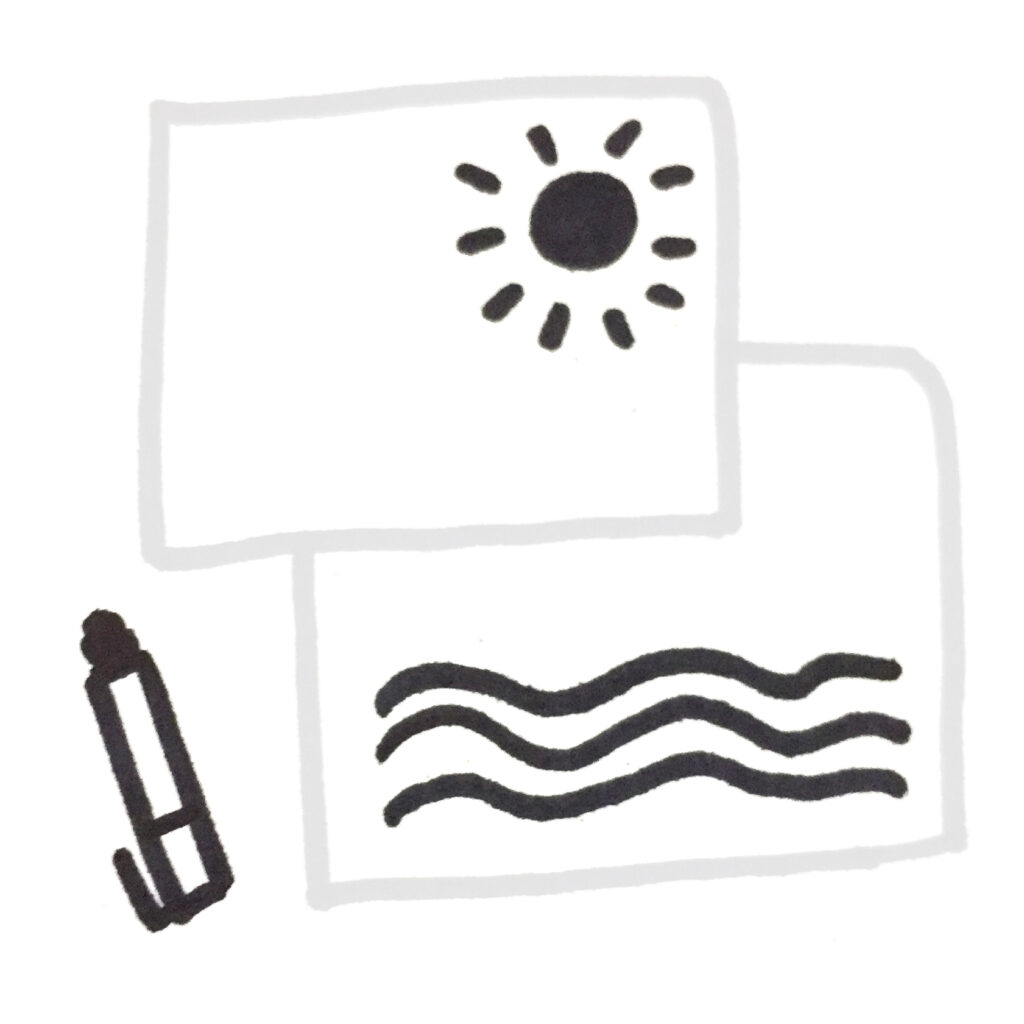 Create your design
Use tracing paper or a lightbox to draw each colour layer separately, or use Photoshop, Illustrator or Indesign to create a digital layer for each colour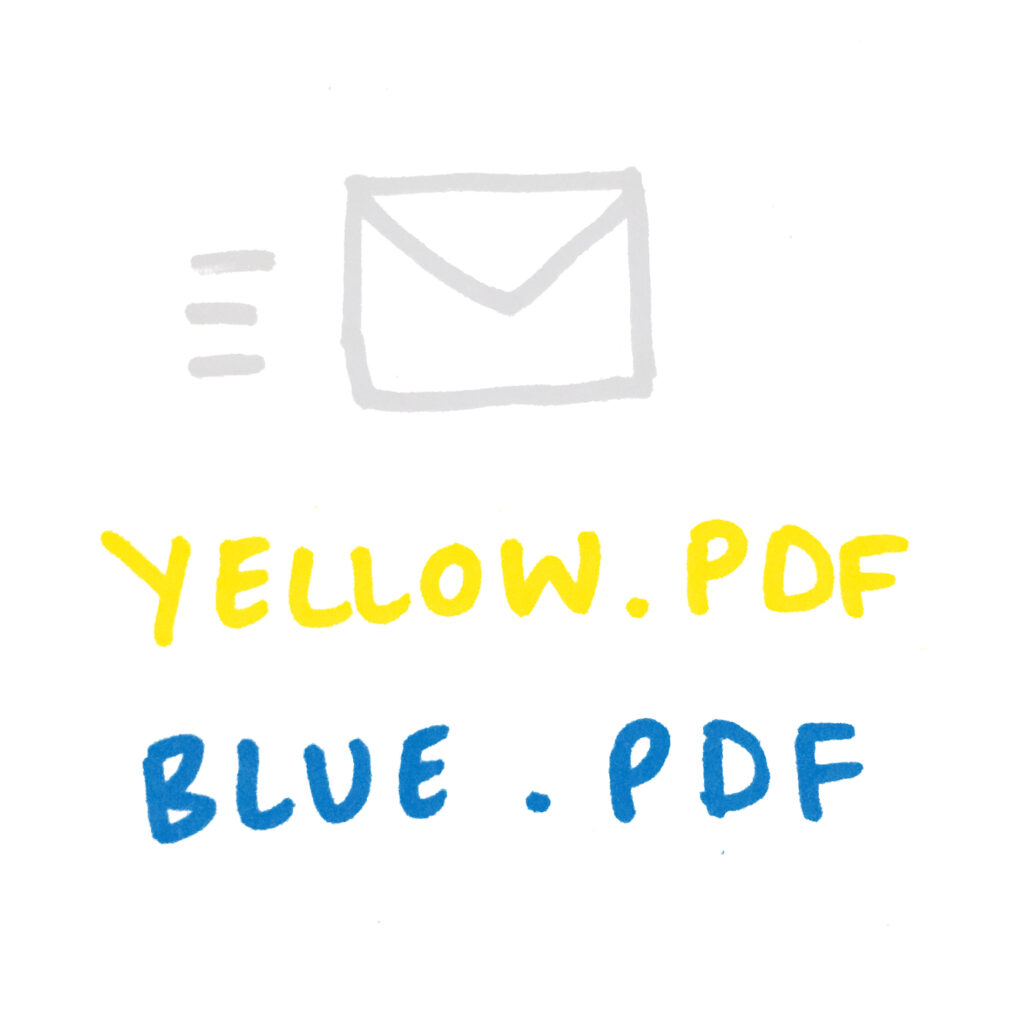 Send your artwork
Email a separate PDF file for each colour layer to blueprint@outoftheblue.org.uk. If they're too large to send over email, please use WeTransfer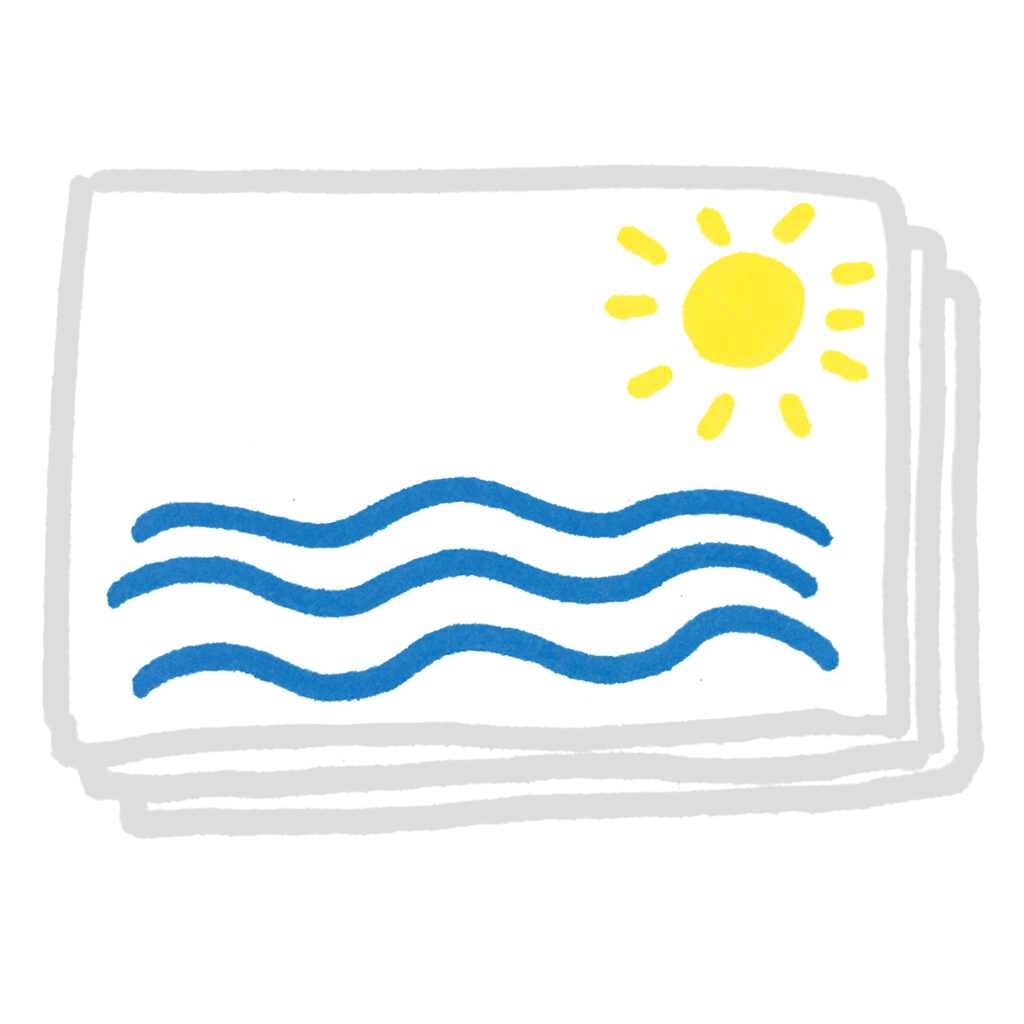 We'll print it!
We print each colour one at a time and layer them up to make a multi-coloured riso print.

Print file checklist
Send a separate grayscale PDF for each ink colour
Name your files clearly, eg. yourname_artwork_inkcolour.pdf
Your file should be A3 size (420 x 297mm)
Leave a minimum of 10mm blank margins on each edge (maximum printable area of 400 x 277mm)
Files should be 300dpi resolution
Flatten any layers before exporting your PDF
Please include a full colour proof of your final design
Email your files to blueprint@outoftheblue.org.uk
If they're too large to send as email attachments, please use WeTransfer.
(Please don't send links to Google Drive, Dropbox or any other cloud-sharing platform)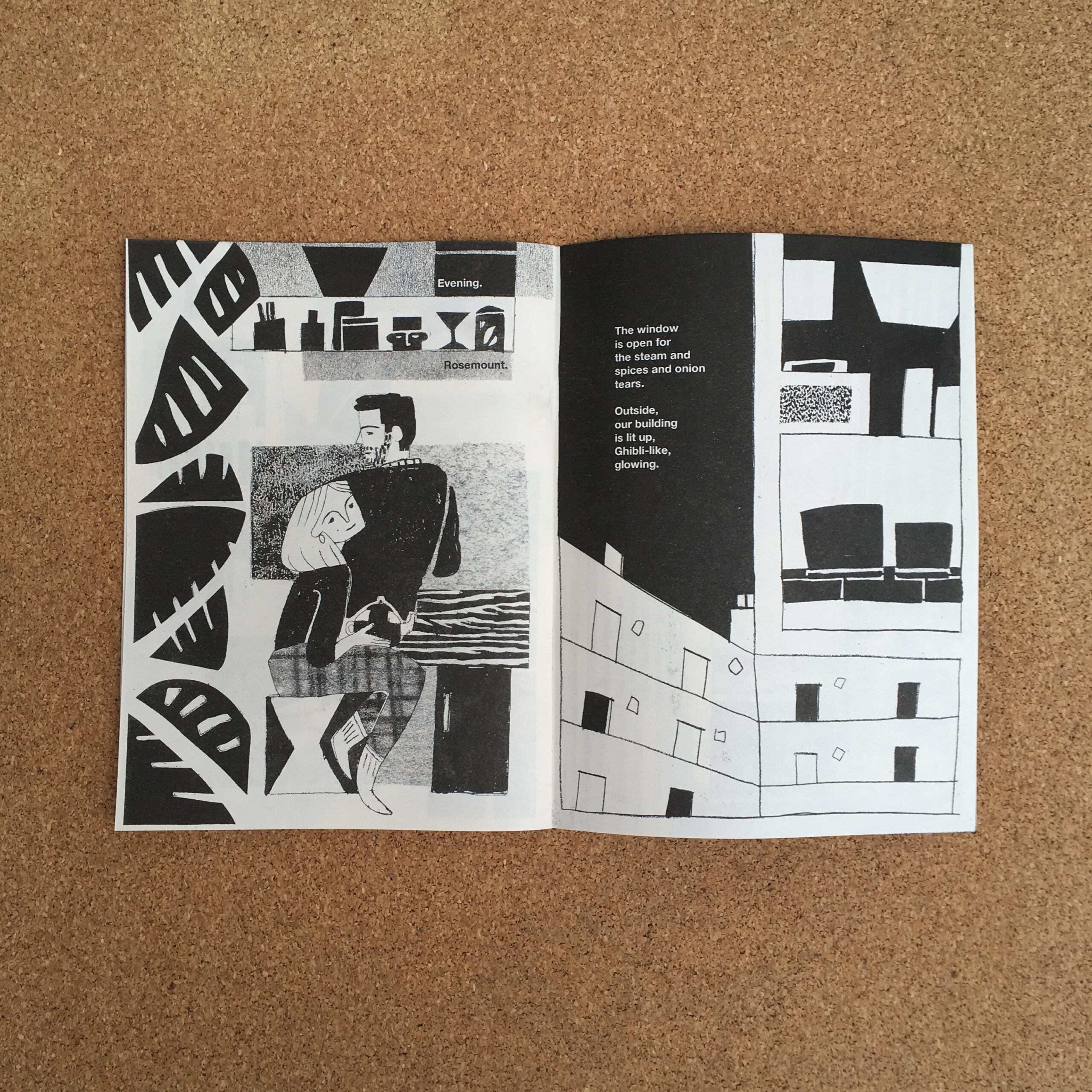 Booklet setup
Make your booklets riso-ready
Booklets need to be paginated before print. This means laying out each page side-by-side, so the front cover is next to the back cover.
We recommend making a physical mockup of your booklet to make sure all your pages are in the right place.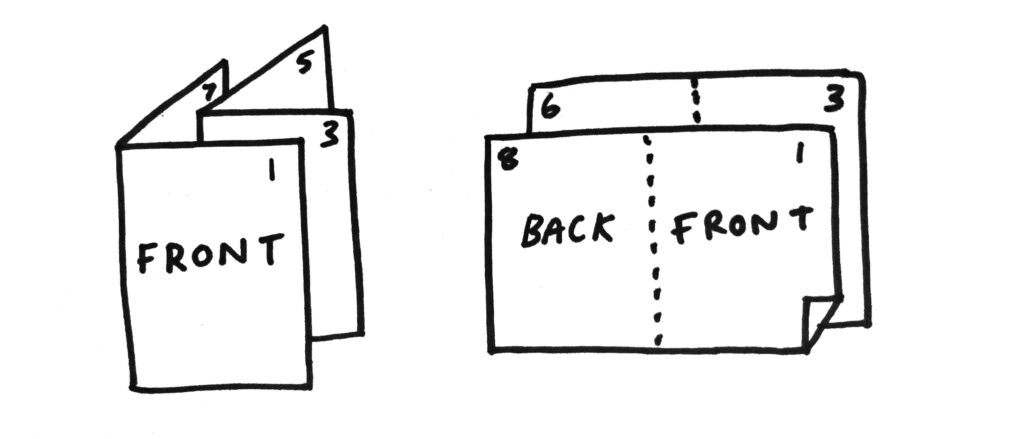 RISO INKS
Riso inks are made from rice bran oil, a byproduct of the Japanese rice industry. They are non-toxic and eco-friendly.
Because they're real ink they're very tactile and nice to touch – they can smudge easily, and will sometimes leave print marks if printing double-sided or using more than one colour. Any smudges or roller marks can be tidied up with an eraser.

We have 12 ink colours in the Blueprint studio.
black, brown, purple, blue, aqua, teal, green, yellow, fluo orange, orange, fluo pink and red.
Most people stick to 1-4 colours per print.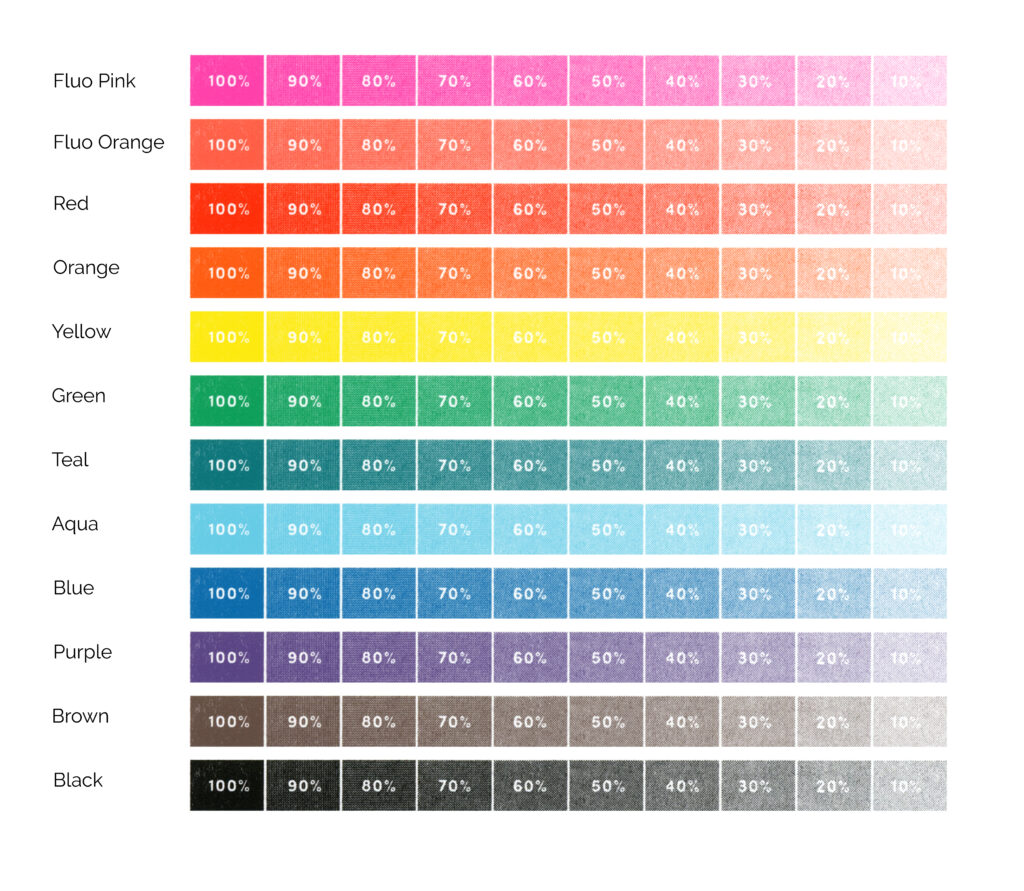 The darkness of your original artwork will determine ink intensity – artwork that's 100% black will print using the full saturation of the ink, and artwork that's grey will come out as a paler tone.
Prints often come out lighter than you'd expect, so if in doubt, go darker!
Ink coverage will always vary between prints.
PAPER
Choose your paper type, colour and weight
Paper Options

We use 135gsm Context Natural as standard, and have a limited selection of other papers to choose from. All of our paper stock is recycled and FSC approved.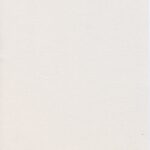 Context Natural is our house stock and ideal for most print jobs.
Off-white with a smooth clean surface, made entirely from post consumer waste. Available in 135gsm or 190gsm.
Context Birch is an ivory cream paper stock . Available in 140gsm and 225gsm, this is the heaviest card that we stock.
Sugarpaper is a coarse coloured paper that comes in a range of neutrals with a coarse, texture-flecked surface. Good for posters, flyers and lo-fi zines. Can fade a little over time if left in direct sunlight. Available in 140gsm.
Loop papers are our most eco-friendly stock: 100% recycled, carbon neutral and made with wind power. Milkweed is a slightly speckled ivory, Husk is a slightly darker beige, and Straw is a warm, mottled brown. Only available in 120gsm.
Context Colours are vibrant papers great for adding colour to your print job. Can fade a little over time if left in direct sunlight. Available in 140gsm, with 225gsm available on request for an additional charge (minimum orders apply, not suitable for rush jobs)
Please note all papers are subject to availability. If we don't have your preference in stock, we'll suggest a suitable alternative.
Expert tips
Now you know the basics, take your prints to the next level!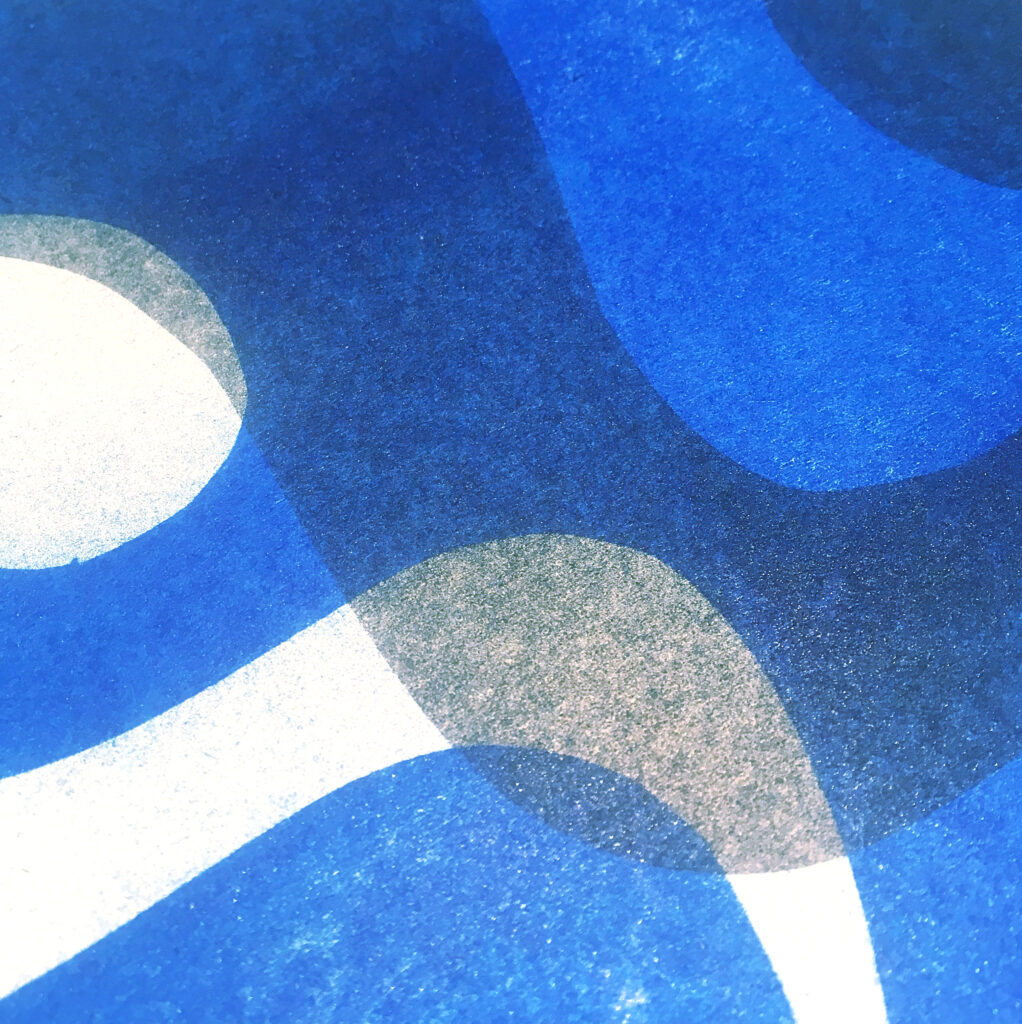 Heavy ink
Riso wasn't intended to print full pages of ink, and we can't print full pages of colour – too much ink means the paper sticks to the ink drum and causes all sorts of problems! Any large blocks of ink should ideally be set to 75% density or less, and please bear in mind that large areas of solid colour can have inconsistent ink coverage.

If your artwork has too much solid black it can crash the print drivers which means the file just won't print. In these cases we suggest that you reduce the intensity of coverage, or even invert the design to have more white areas than black.
In particular, heavy ink on the top edge of the print are more susceptible to inky roller marks, and sometimes result in a line of ink dragged down the centre of the page. If you only have heavy ink on one edge, you might be able to rotate your file 180° to get around this issue.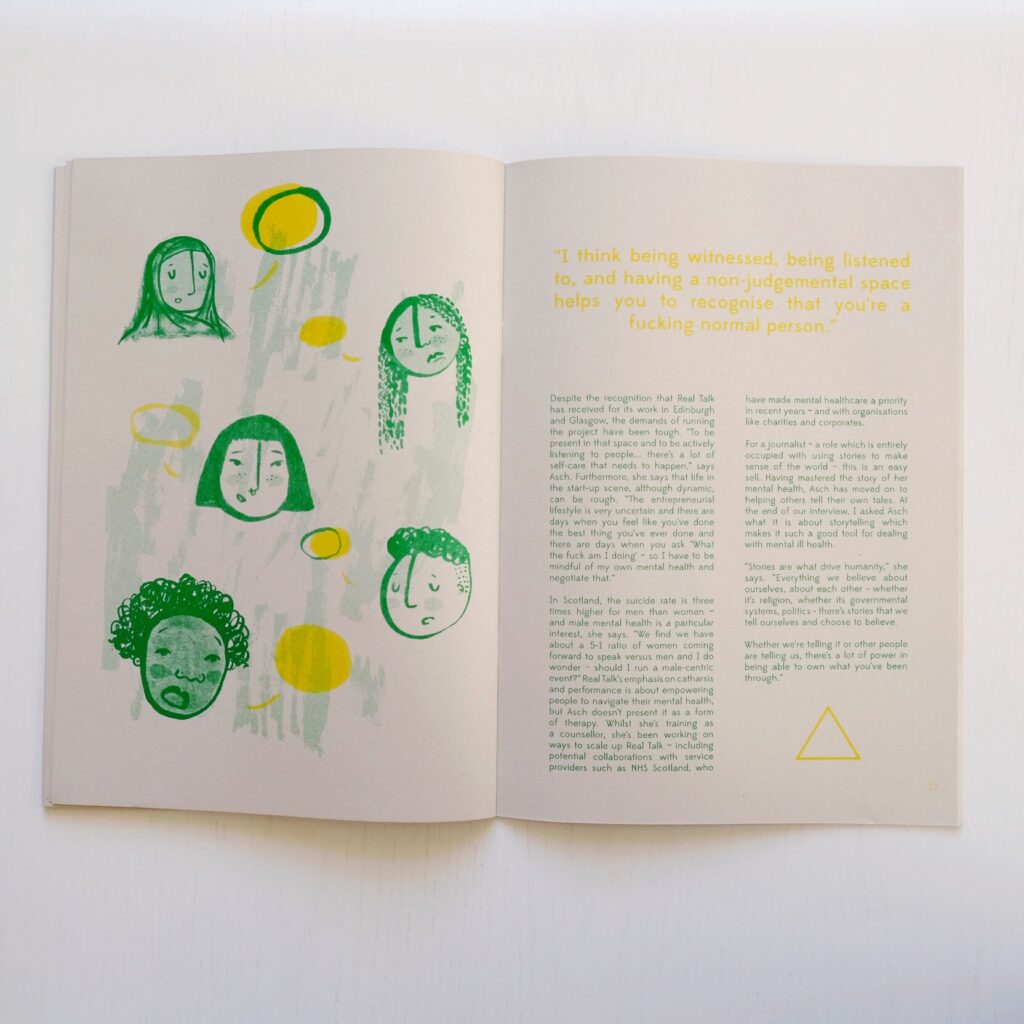 Type
For best results, make sure any body text (12pt or smaller) is set to registration black in Adobe Illustrator or InDesign – even if you're not printing using black ink!
If the Riso knows it's printing text it will preserve sharpness and ensure a higher quality print. We recommend not using Photoshop to set type, as this means it is rasterised and no longer 'read' by the machine as text.
Legibility of text deteriorates drastically at lower opacities, so avoid printing body text or important information in pale colours – save that for large titles or decorative text.
Avoid using 'knockout' or white text, as the riso isn't reading the text but rather the area around the text, so it's not as sharp. We don't recommend using white text on two-colour prints as these will not line up perfectly, meaning it will not be very readable in print.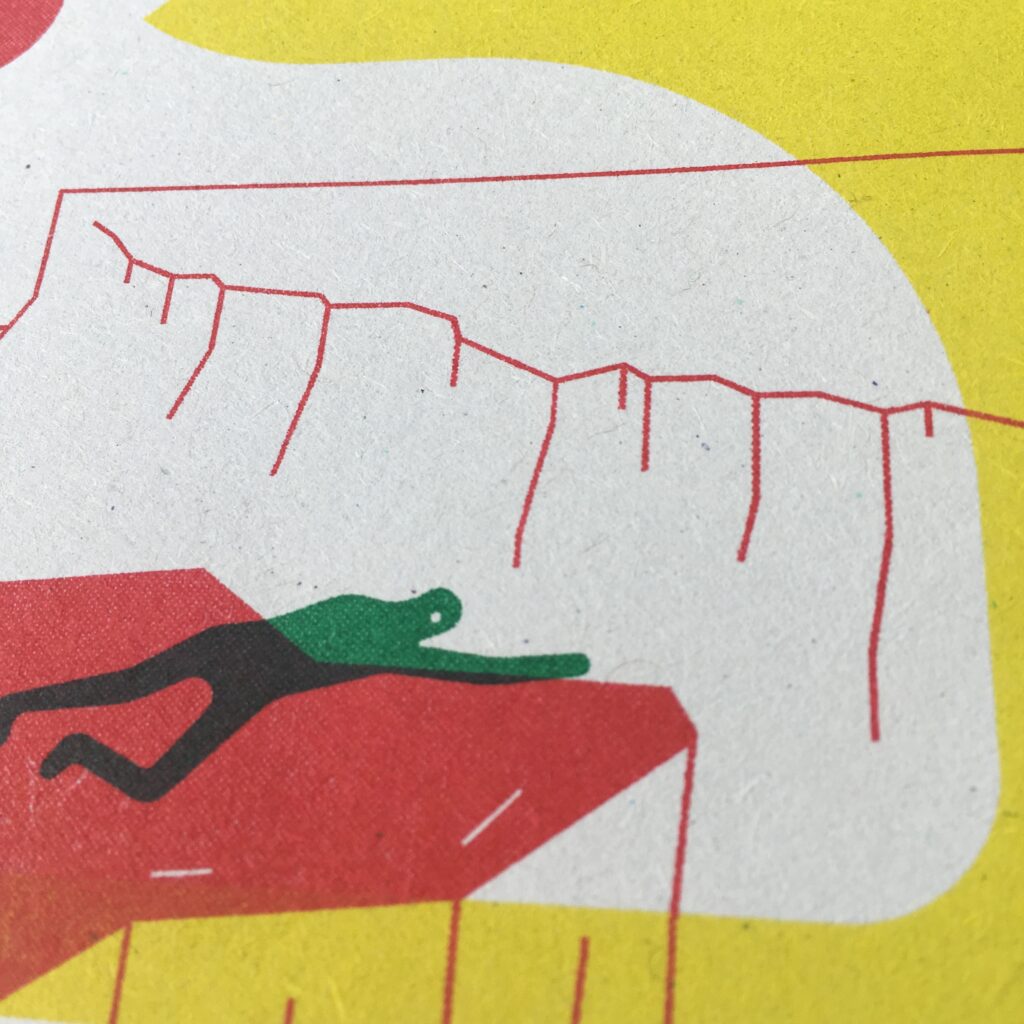 Overlays
RISO inks are semi-transparent, so inks can be printed on top of each other for more colour options.
Use the 'multiply' blend mode in photoshop to see an approximation of how your design might look in print.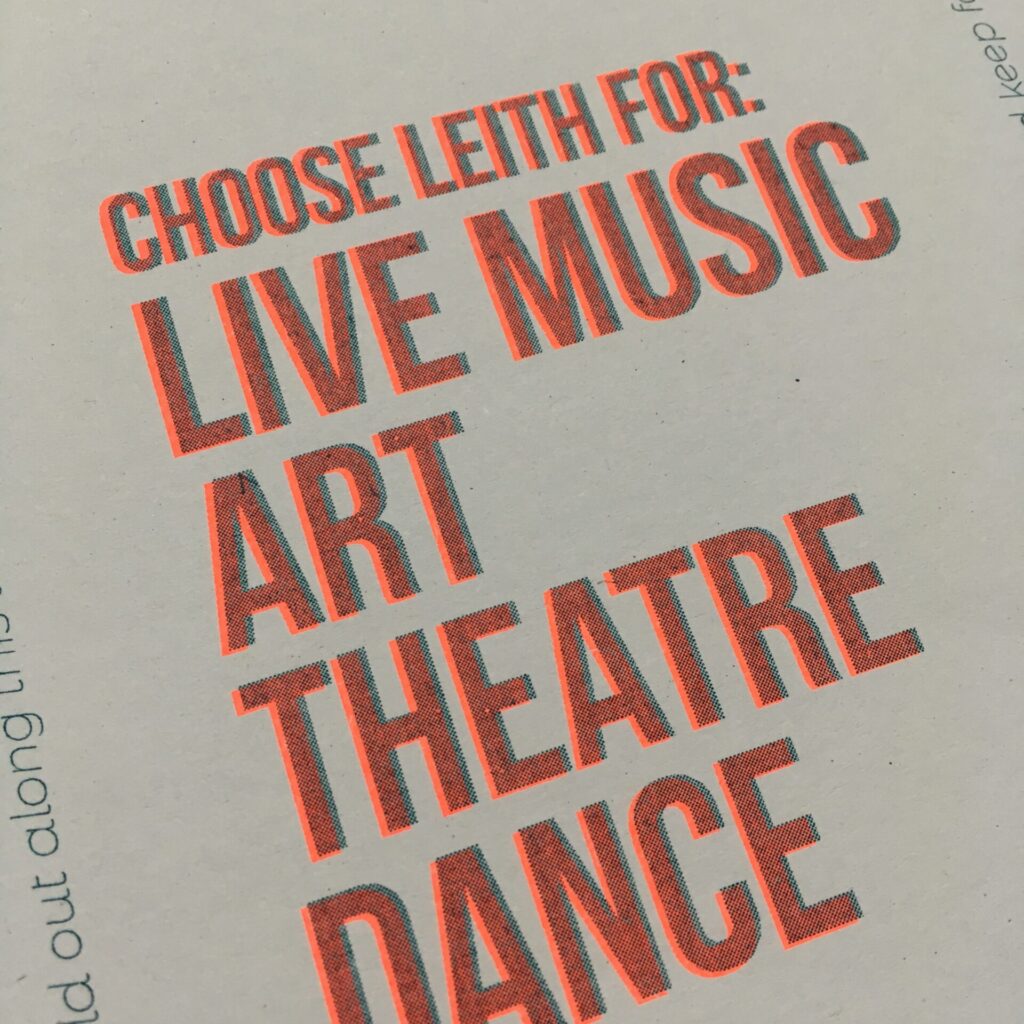 Misregistration
Each ink is printed one at a time, so colours rarely line up perfectly on top of each other. This gives riso's distinctive 'misregistration', where the alignment of colours shifts between each print. This is an inherent part of the process and makes each print totally unique – part of why we love riso.
We don't usually suggest overprinting small details or text as they won't always line up perfectly. Each print can vary by 3mm in any direction, so please bear this in mind when designing your artwork and include trapping if necessary. Or embrace the imperfection!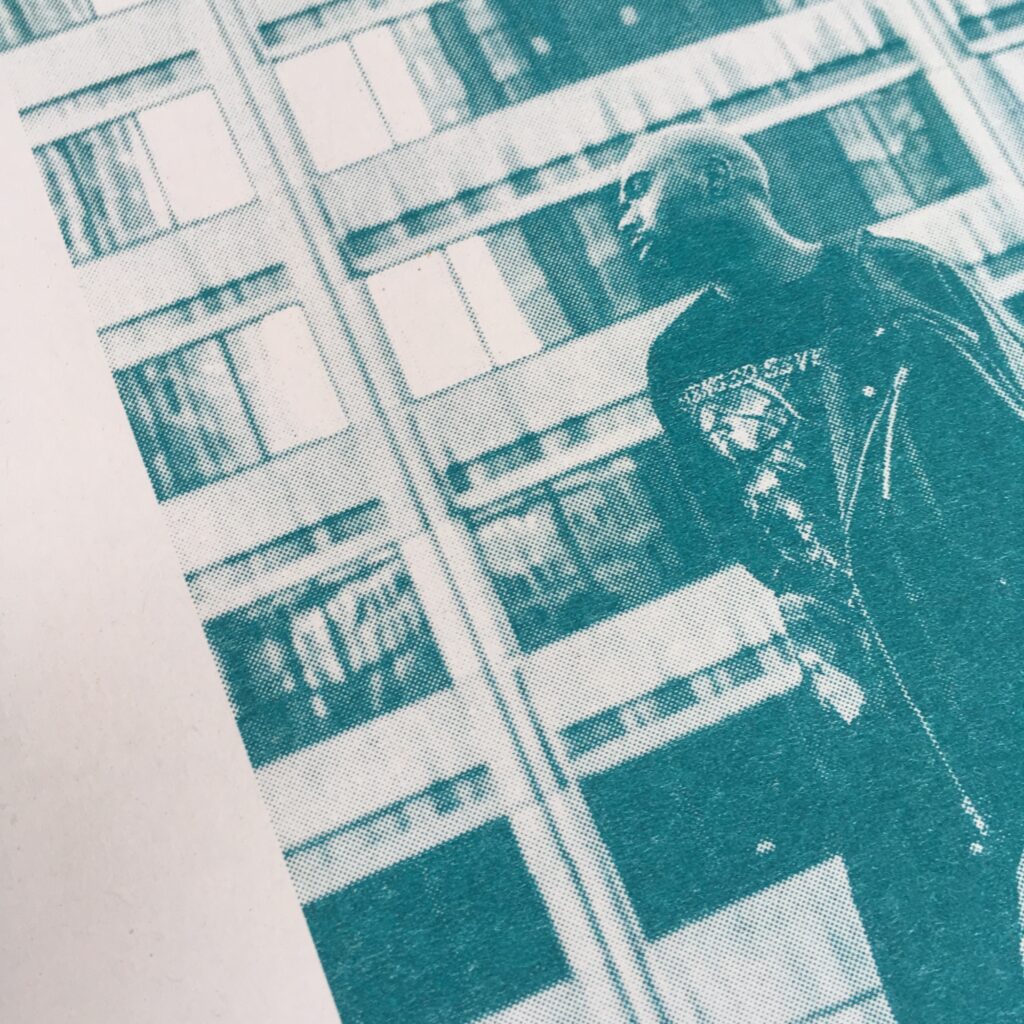 Photographs
Riso can work well with monochrome photographs. If your photo looks good in black and white, chances are it'll work well on RISO. Try bumping up the contrast, as images often come out paler than you expect.
If you're feeling adventurous, you can try using riso inks to simulate a CMYK effect. You can often get a great effect using just using blue, yellow and fluo pink, and leaving out the black entirely. Or you can separate channels into teal, yellow and fluo orange for a retro-photo look.

If you're not comfortable separating channels in photoshop, try Spektrolite – a free app that generates riso layers for you.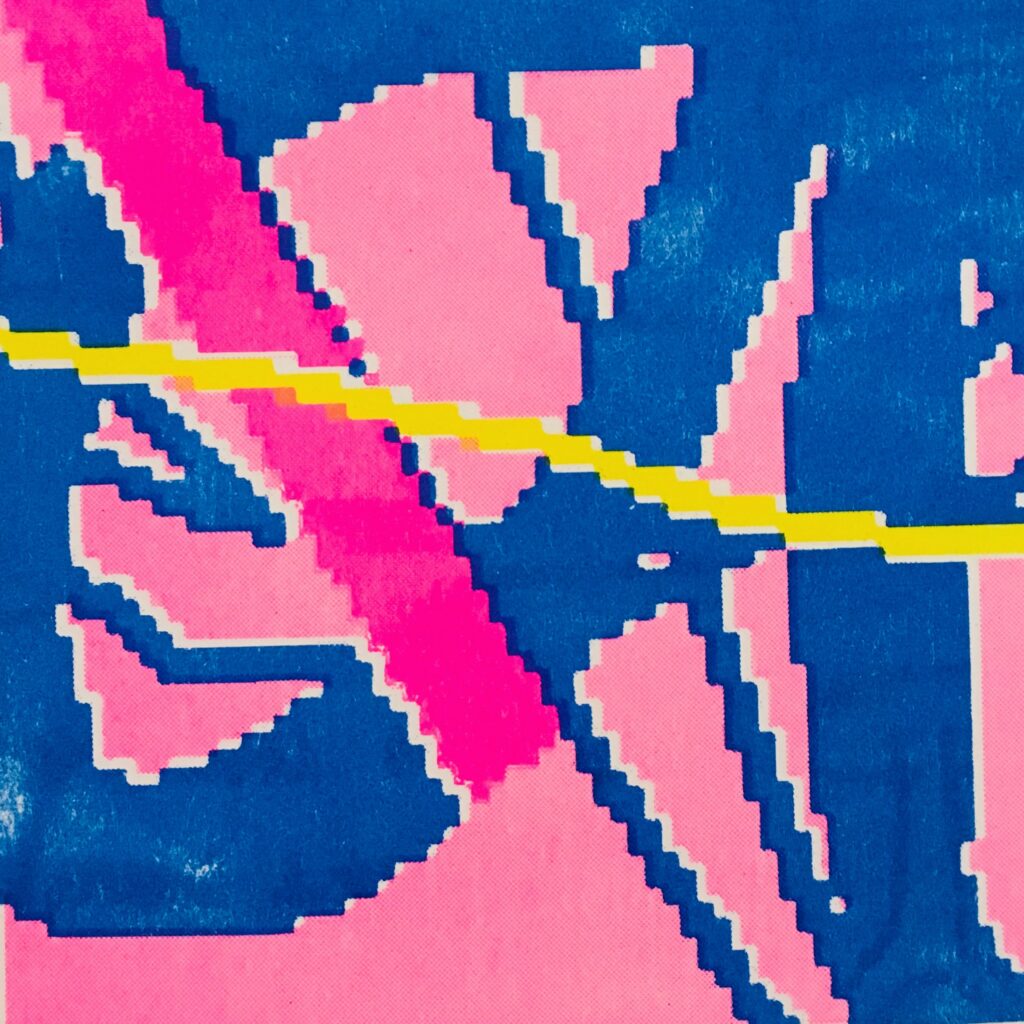 Halftones
RISO automatically processes greyscale files as a Bitmap, and makes the image up out of dots either in a grain pattern (Grain Touch) or by applying a halftone screen (Screen-covered).
At the print stage, we also have the option to adjust the LPI (38-200) and angles (0-90) for the halftone screen.
We're usually pretty good at choosing the right options for each image, but if you want to use a particular setting please specify when sending in your files.
Out of the Blueprint
The Drill Hall
32-36 Dalmeny Street
Edinburgh EH6 8RG
Tue – Fri, 10am – 5pm
pickup by appointment
blueprint@outoftheblue.org.uk
0131 555 4604
Out of the Blueprint was set up in 2015 as part of the #artcore youth arts project, supported by Creative Scotland's
Time to Shine initiative, Young Start and The Robertson Trust.
We are currently supported by Baillie Gifford, the William Grant foundation, Creative Scotland and The Robertson Trust.