What is Gocco?
Gocco was developed by the Riso corporation as an easier, quicker and more sustainable form of screen printing.. The machine only requires a small amount of electricity to convert a digital image into a mesh screen, which is then clipped into a frame ready to print.
The environmental benefits of GOCCO over traditional screen printing include:
significantly reduced energy consumption,
significantly reduced water usage, and
no need for harmful chemicals
Backstory
For the past few years we've been offering sustainable & ethical garment printing for our local community, hand printing organic T-shirts and tote bags for bookshops, charities and arts organisations.
Along the way we noticed that even though our Gocco printing services are open to anyone, the minimum order was pricing out smaller folks who were just starting out. We heard from musicians, artists and designers who wanted to try printing their own T-shirts and tote bags, but were hesitant about committing to a full run of 25.
With this in mind, we wanted to make it easier and more affordable for individual artists, smaller groups and collectives to make use of the Gocco machine on a smaller scale. So we're trialling a pay-as-you-go open access studio for anyone who wants to print their own sustainable T-shirts, tote bags and more.
---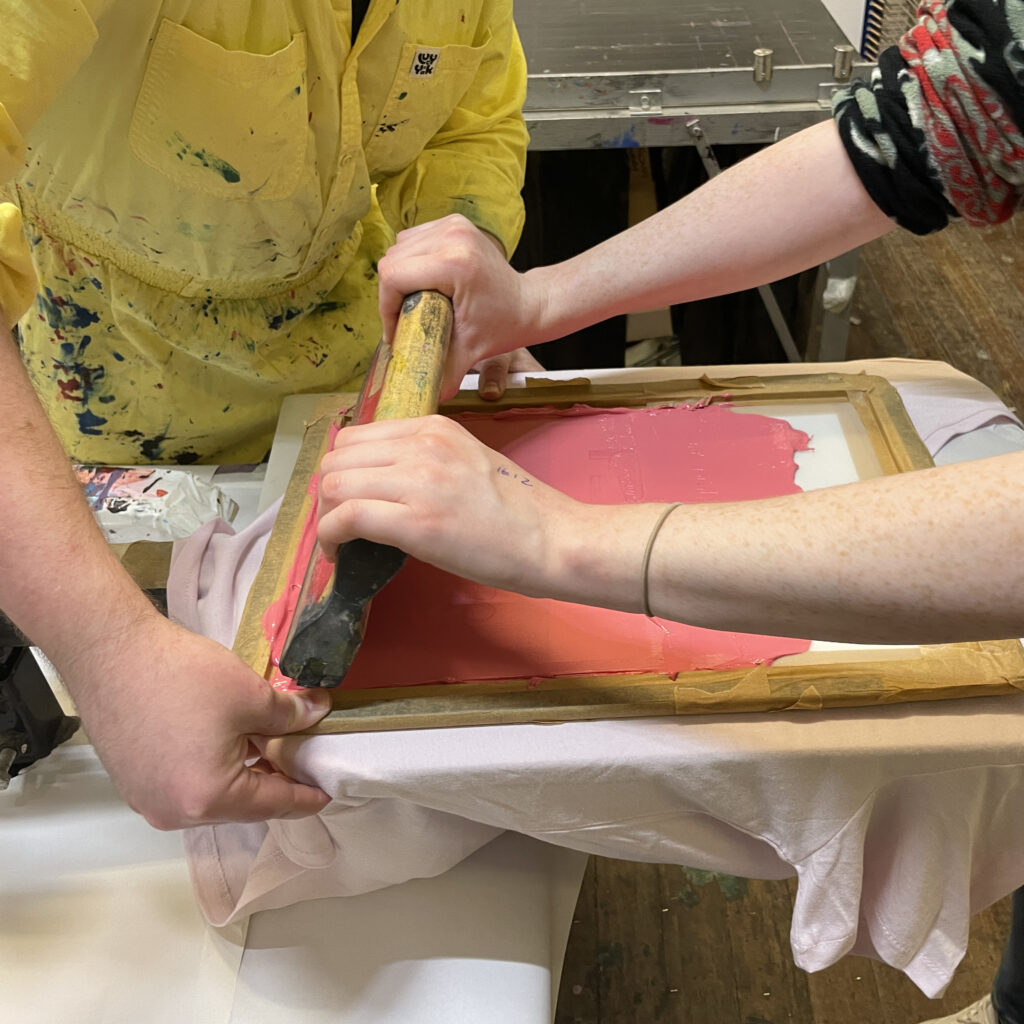 Goccomatic
Inductions
£25
Goccomatic Inductions
Sign up for a full induction into the process and print studio. You must complete an induction before you can book studio access.
You will learn how to:
Set up artwork for gocco
Prepare a gocco screen for printing
Print onto fabric
Seal a design with a heat press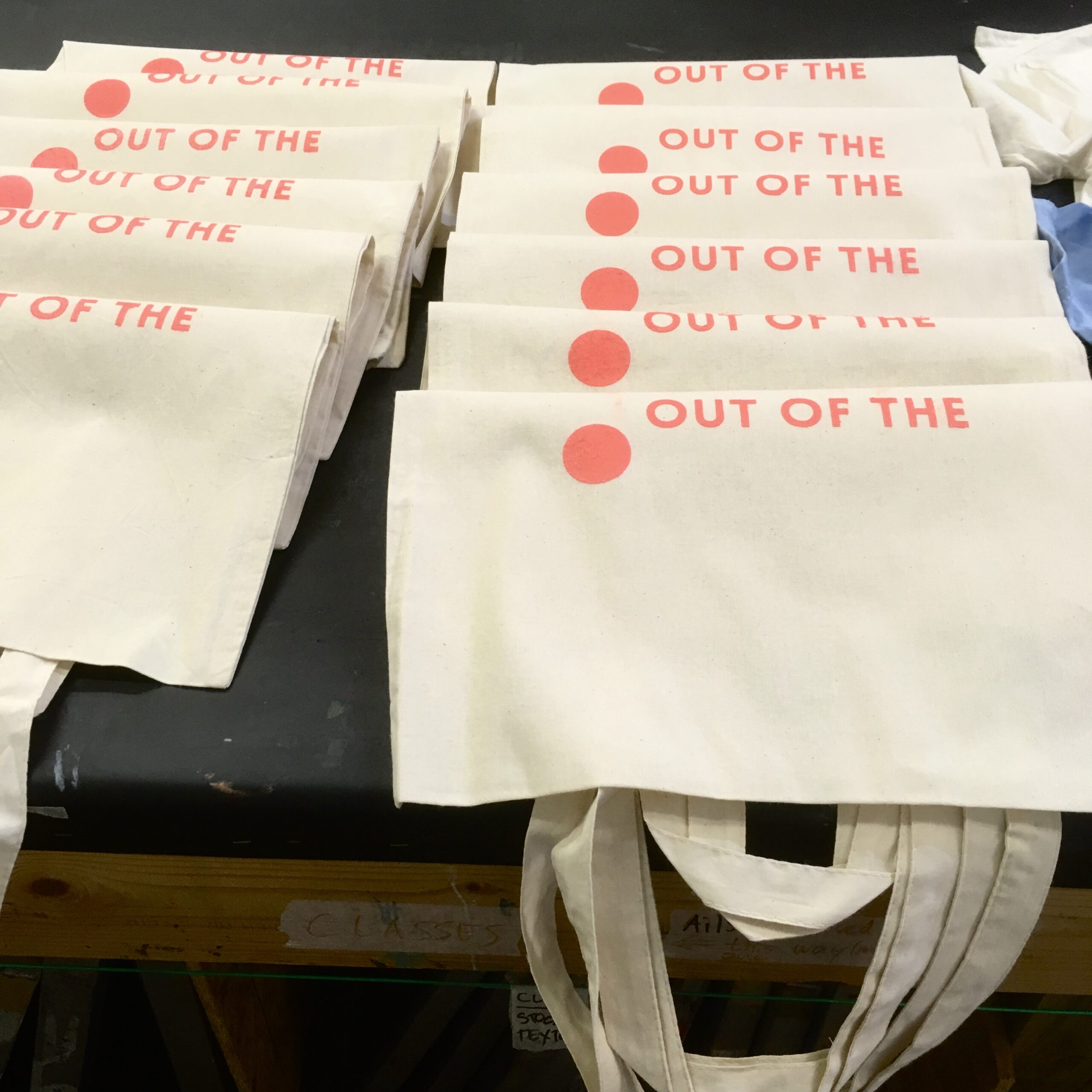 Goccomatic
studio access
£25 for ages 25+
£12.50 for under 25s
Goccomatic studio access
Book a 3-hour session at Abbeymount studios to Gocco print your own garments. You'll have your own print station, water-based screenprinting ink, the use of a metal clip frame, a squeegee, and the time and space to print your own design. You'll also have access to the heat press to seal your designs to make them fully washable.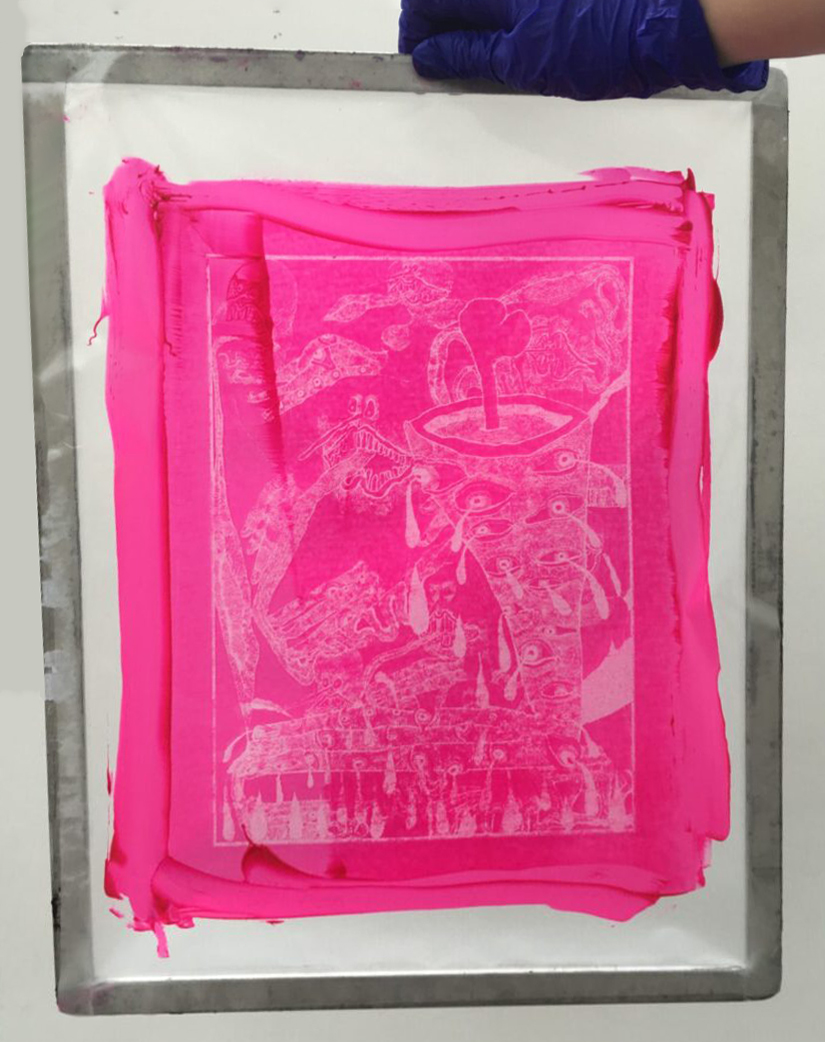 Goccomatic
GOCCO screens
£25
Gocco Screens
These can be purchased for £25 per screen. Screens can be washed and reused at a later date.
To order a screen, please email your artwork (300-600dpi greyscale PDF, 310 x 240mm) to ryan.hamill@outoftheblue.org.uk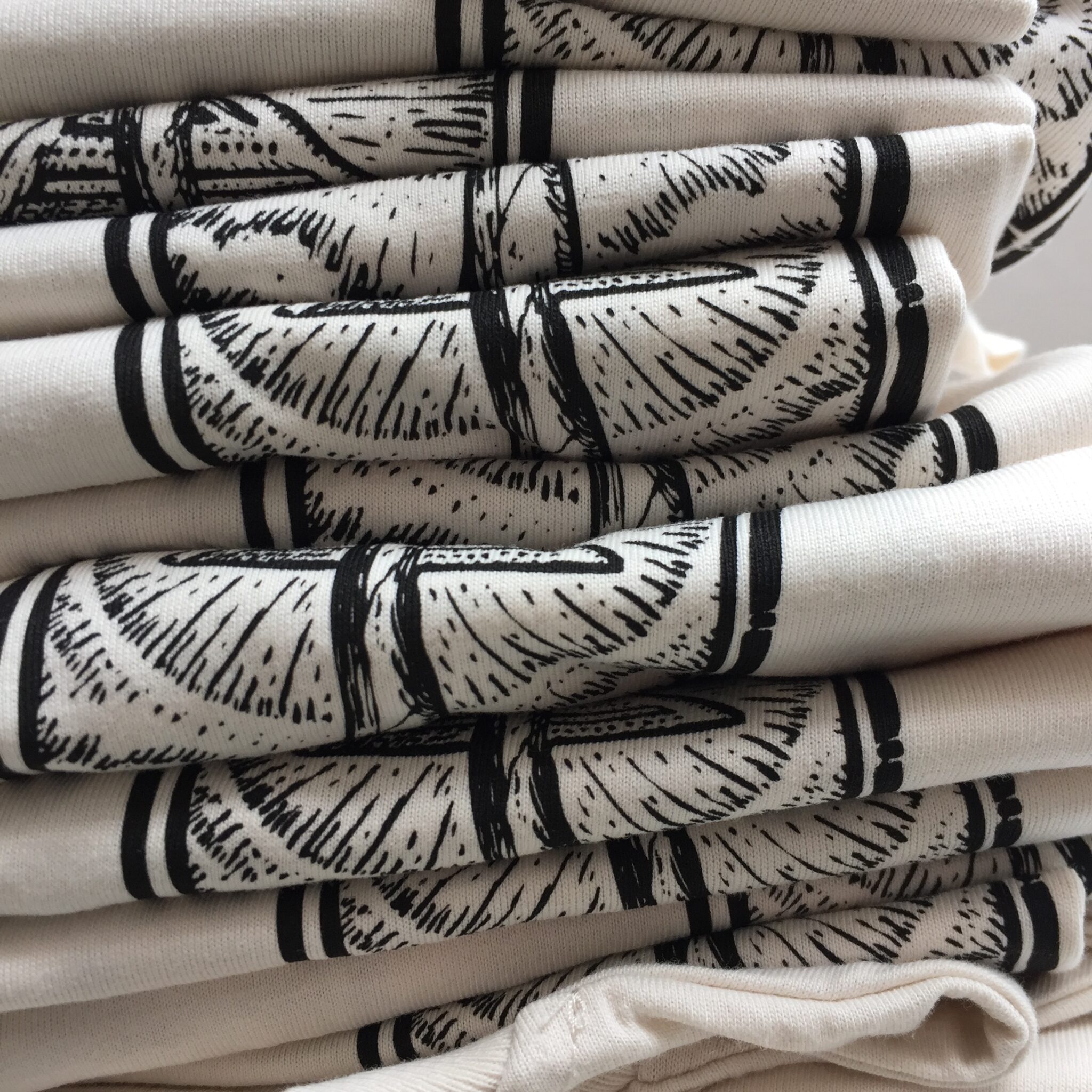 Goccomatic
garments
£5 T-shirts
£3 tote bags
Blank garments
Organic T-shirts can be purchased for £5, tote bags for £3, and other items are available on request.
Alternatively bring your own
Additional 25p ink charge for each finished garment

Ready to get started?
Goccomatic is supported by City of Edinburgh Council via Creative Community Hub funding.