We're feeling equal parts inspired and exhausted this week, after spending the weekend at Thought Bubble, the UK's biggest comic festival to launch our new book Walk Don't Walk. This was our first-ever Thought Bubble, so it felt quite fitting to take our first-ever book on our first-ever road trip.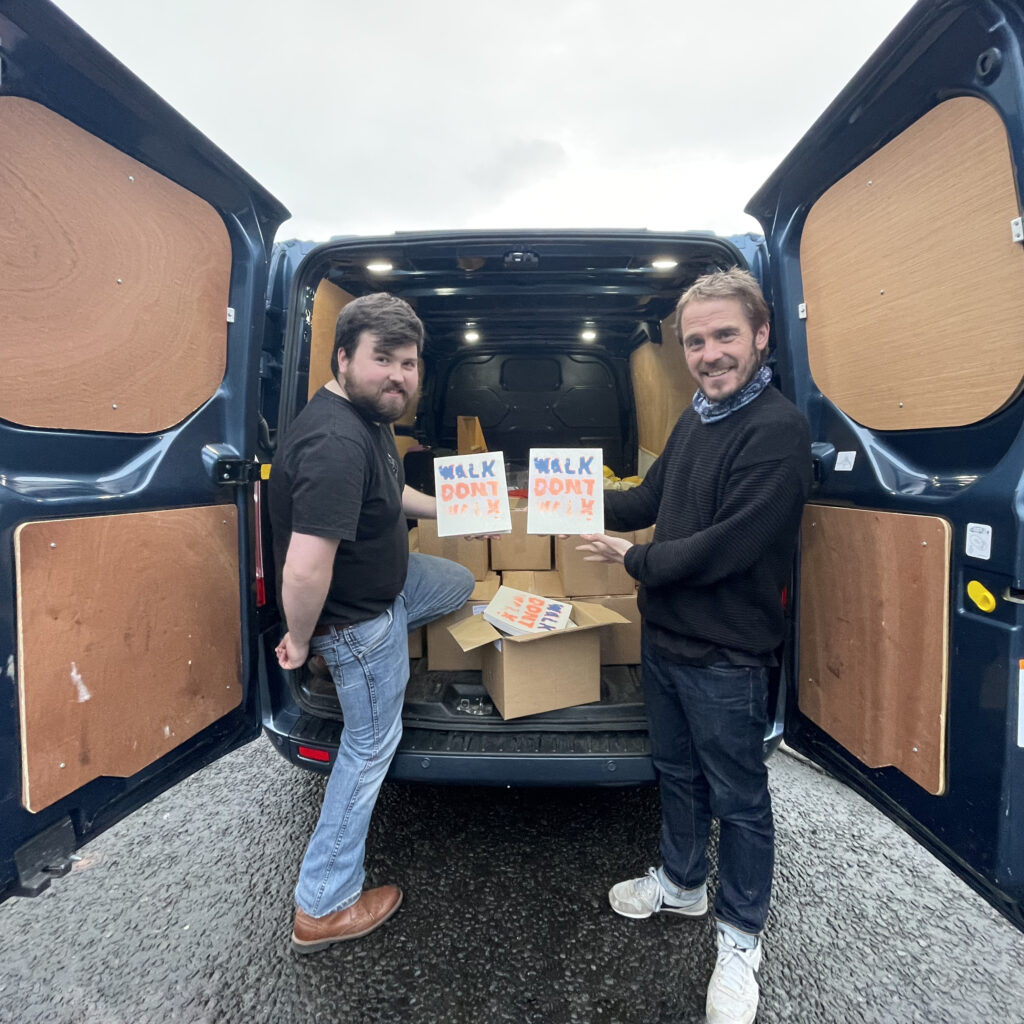 Here we are looking like proud print parents, picking up 500 perfect-bound books from our friends at Taskforce in Portobello. Each box only has 20 copies inside – the book is so chunky!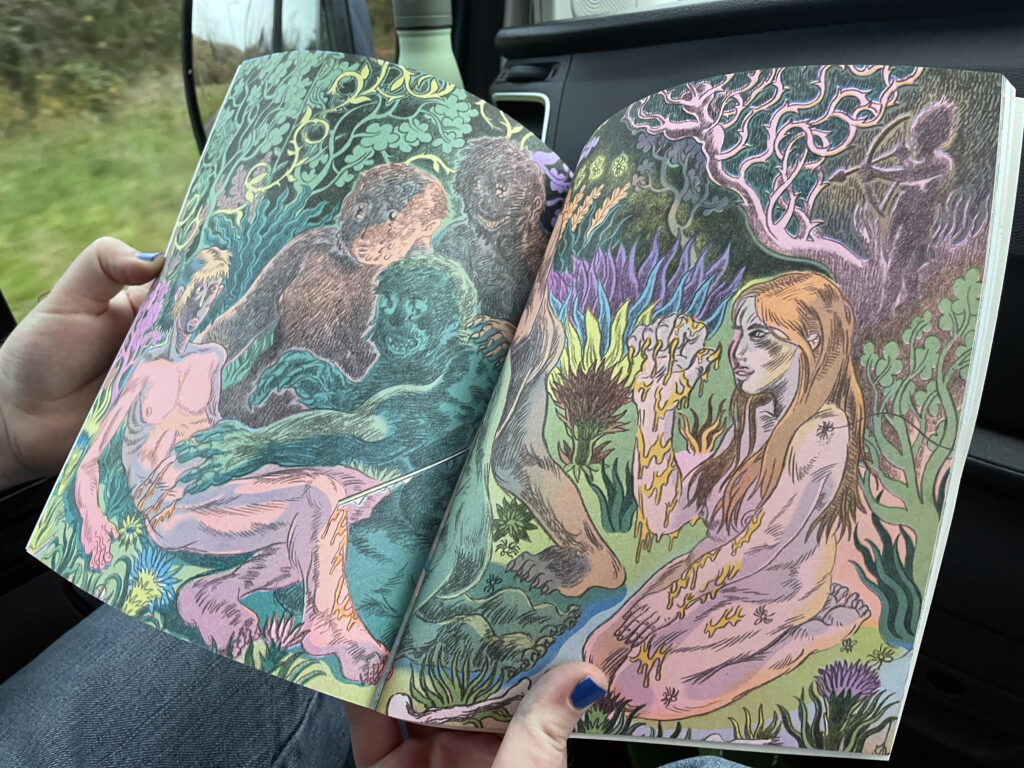 This was our first flick through on the journey down to Yorkshire, absolutely absorbed with this spread by Nat Walpole. After months of printing single pages it's pretty magical to see it all bound in book form.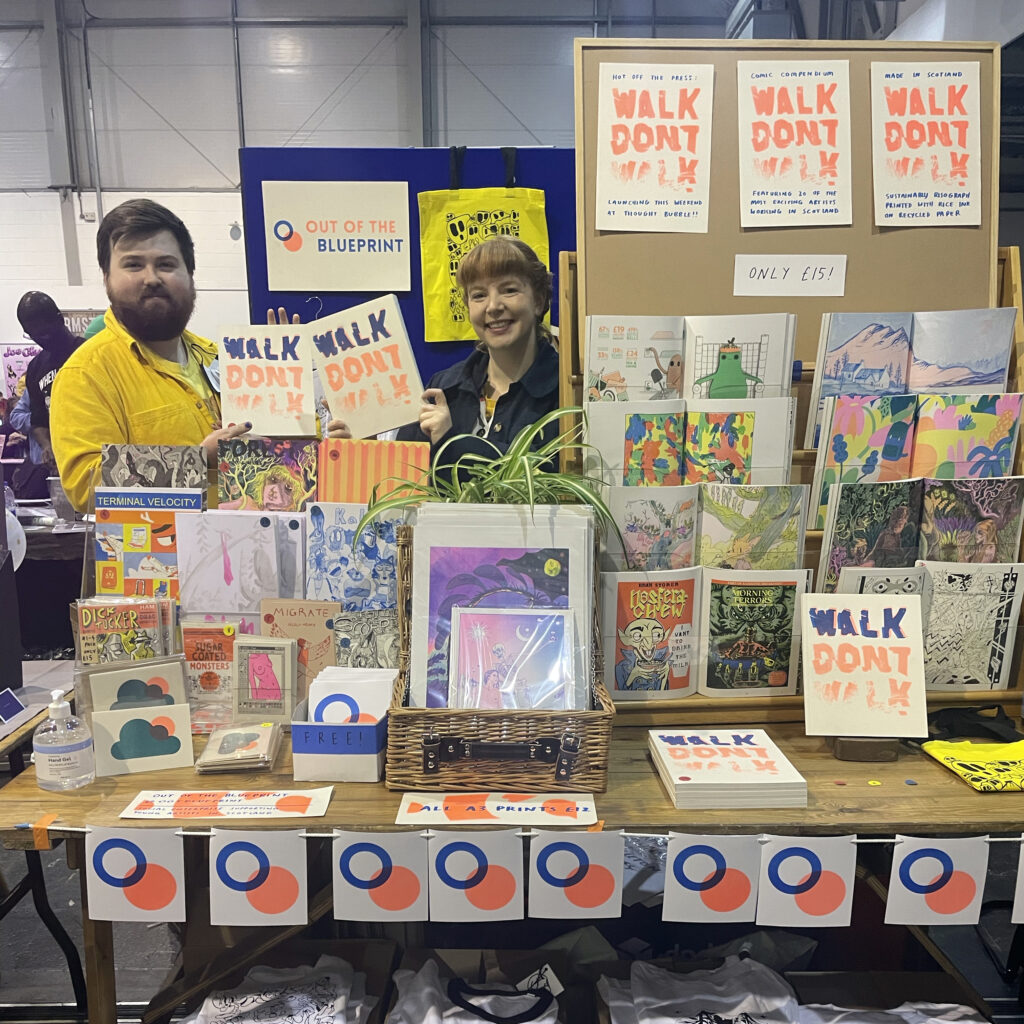 And here's our stall bright and early on Saturday morning, full of riso prints, comics, zines and books.
It was so nice to see familiar faces and artwork from Eli Spencer and Sophie Robin, Maria Stoian, and Brian Tyrell from DOAD. We really enjoyed meeting up with fellow printers Alice from Isle of Riso in Inverness and Aafke from Riso Pop in Amsterdam.
We also loved seeing people interacting with the new book, picking it up and flicking through the pages. Walk Don't Walk has been more than a year in the making, so we're relieved and delighted that it's finally out in the world.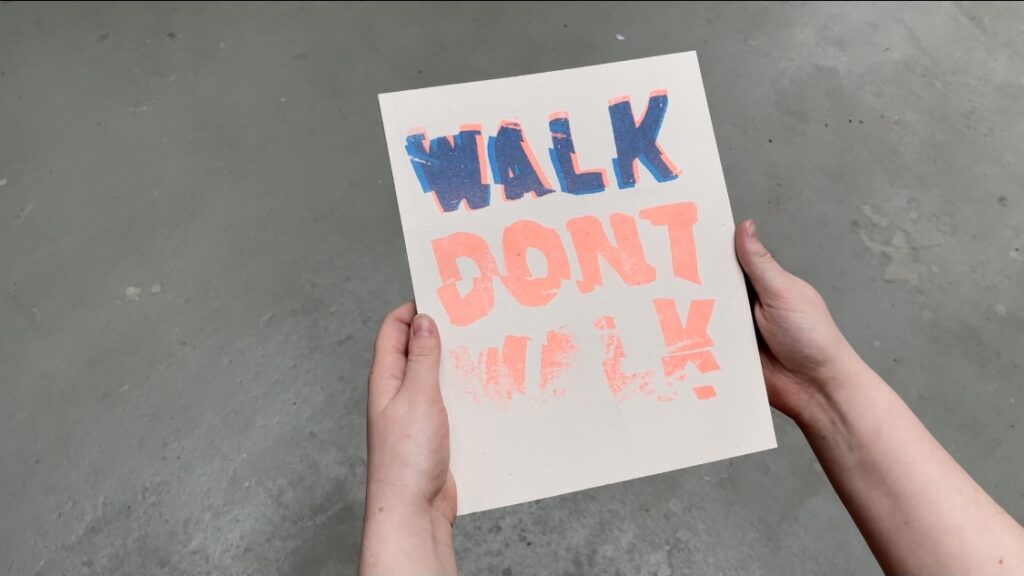 We'll be spending the next couple of weeks packing & posting books for everyone who supported our Crowdfunder (thank you all – you're going to love it!) as well as all the incredible artists involved.
We hope you all love it as much as we do.
Walk Don't Walk will be available from our studio shop from 1st December, and is available to pre-order now from our web store here: