It's just another average day back at high school for teenage honey badger Kali and her friends… until a strange new kid shows up and ruins their game of 'Heroes of Glory'! When her pals are put in danger, will Kali be able to step up and become a real hero?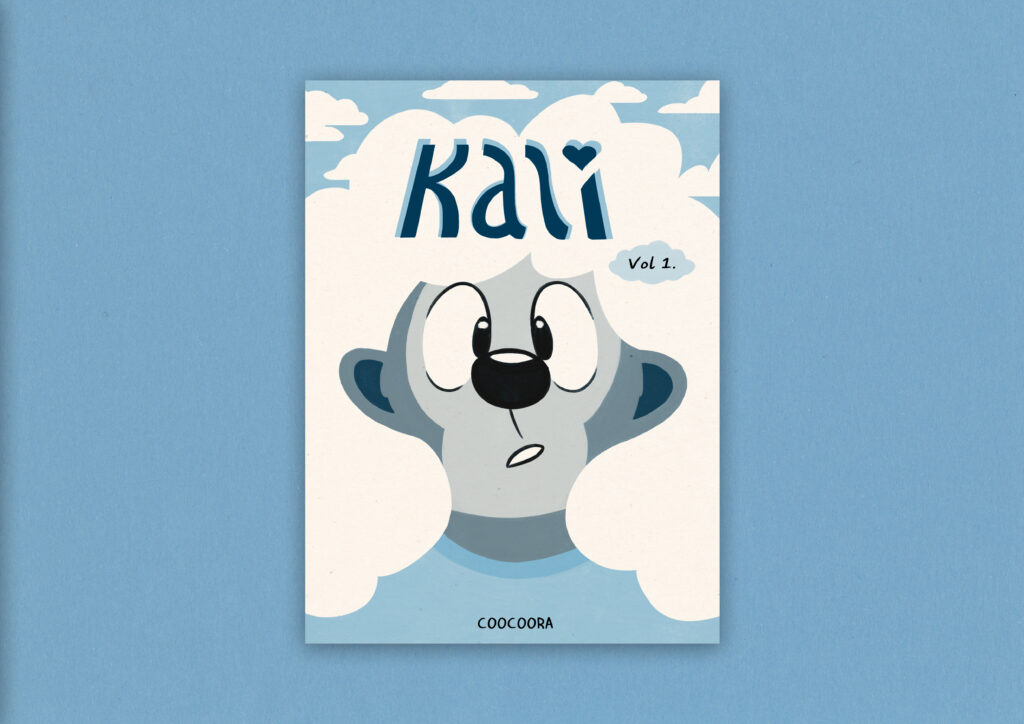 Out of the Blueprint are proud to present Kali, a new graphic novel by Coocoora – preorders open now!
You might remember Coocoora as our artist in residence, when she created the stunning silent comic SUN. Now she's back with her latest masterpiece, a graphic novel over 5 years in the making.
We've been working with Coocoora since 2018, when we published her debut hand-drawn version of Kali. From day one, we were blown away by her incredible artwork, captivating characters and brilliant storytelling.
Over the years she's poured her heart and soul into developing Kali – now a whopping 100 page comic book – and we couldn't be happier to help her share it with the world!
Kali will be available from early December. Preorders are now open, with £5 off RRP for early birds. Show your support for a budding comic artist and grab your copy of Kali today!