OPENING SATURDAY 9TH JULY
Saturday 9th – Saturday 16th July 2022
Out of the Blue Drill Hall, Leith
Print Expo is a week-long celebration of print!
We'll throwing the doors wide open and showcasing the best bits from the past 12 months in the Blueprint studio. See the Drill Hall transformed into a huge pop-up market full of zines, comics, riso prints and handprinted t-shirts everywhere you look. Grab a bargain, fill your head with inspiration, and maybe even have a go at riso printing yourself!
what's on?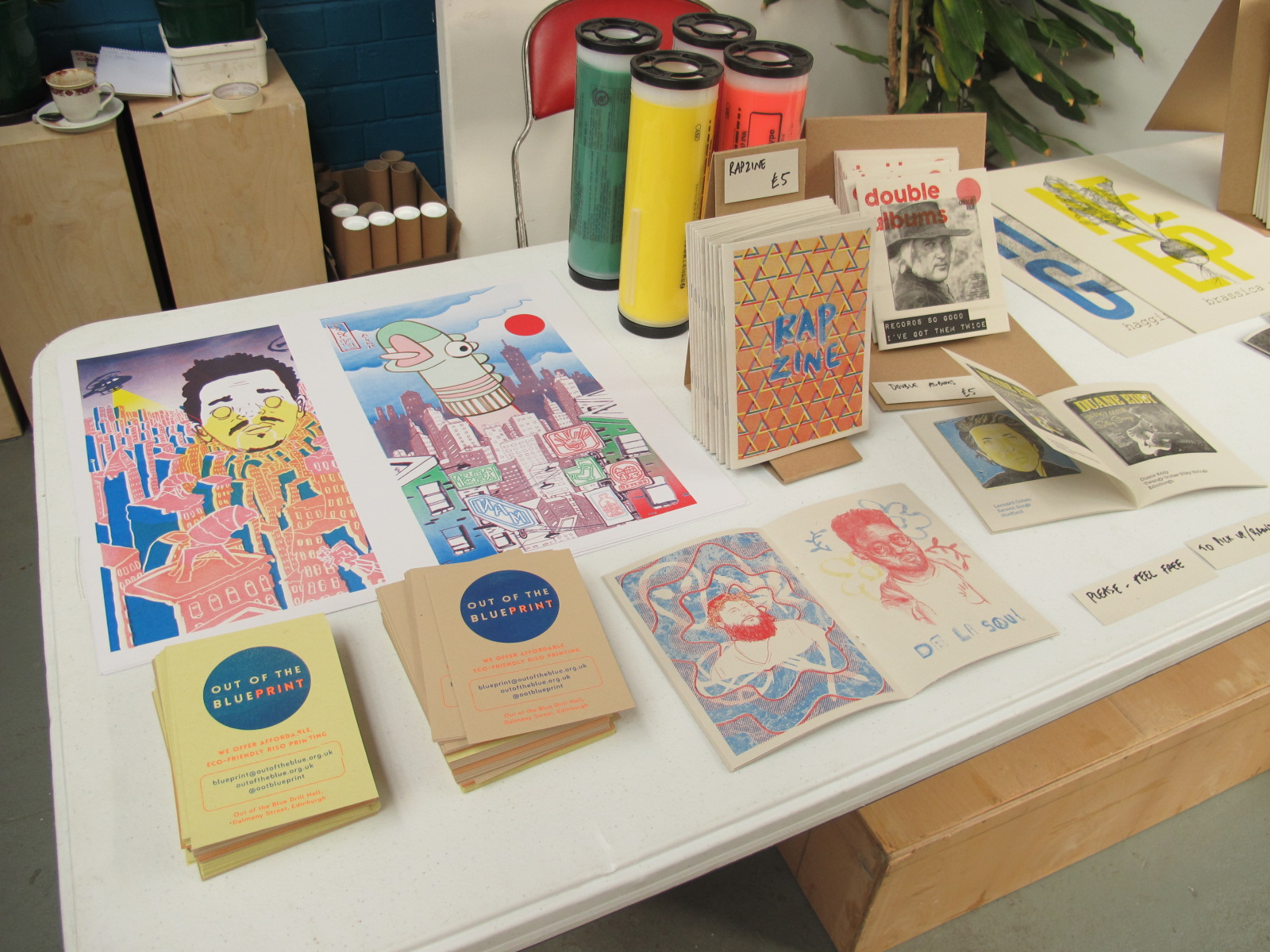 pop-up market
Big opening Saturday 9th July
then open Monday-Friday, 10am-5pm
at Out of the Blue Drill Hall
Get your inky fingers on some affordable art! Browse & buy zines, comics, t-shirts and riso prints by some of Scotland's most exciting young artists.
We're super excited to announce that we'll be launching eight new publications hot off the press – printed especially for Print Expo! We've commissioned a group of young artists to create their own zines, comics and artist books, and we can't wait to show you what they've come up with!!
Featuring work by: Cal Mac, Rebecca Sheerin, Joanna Blémont, Emelia Kerr Beale, koolkatwarner, Hazel Laing, Kenna Daisy, coocoora, Ot Pascoe, Gemma Gorton & Sarah Phelan
We'll also be dusting off some old favourites from the Drill Hall vaults, so you can have a good rummage through our handprinted T-shirts, flick through zines and comics, browse limited edition prints, and get your hands on a bargain.
Everything for sale has been printed right here at the Out of the Blueprint studio, and all profits will help us to support the next generation of creativity.
---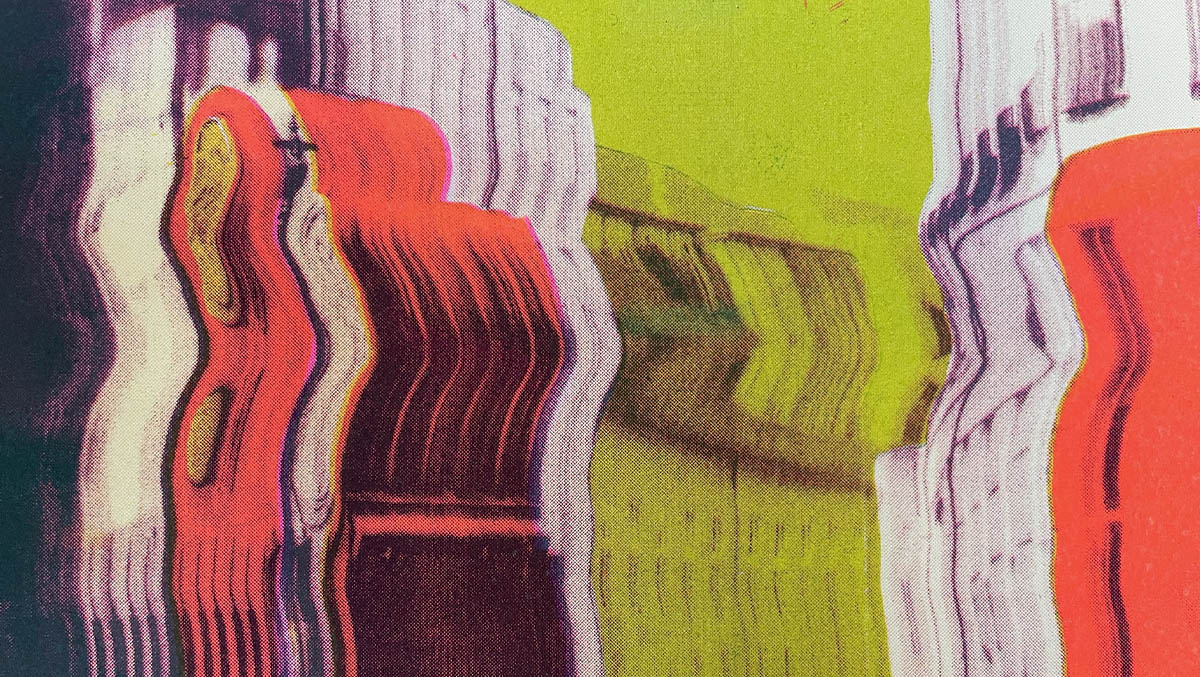 artist-in-residence exhibition
Big opening Saturday 9th July
then open Monday-Saturday, 10am-5pm
at Out of the Blue Drill Hall
At Print Expo we'll be celebrating a year's worth of residencies, showcasing the four artists we've hosted over the past 12 months. There'll be brand-new artwork from our current artist-in-residence Coocoora alongside highlights from our past three residencies Feed Your Head by Ot Pascoe, A Time and A Place by Gemma Gorton, and a public fax forum by Sarah Phelan. We'll also be taking advantage of the full length of the hall to display some of Sarah's spectacular rolls of fax artwork for the first time – you won't want to miss this!
Every year, Out of the Blueprint hosts four paid residencies for young artists aged 24 or under. Each artist is paid the Scottish Artist Union residency rate, provided with a dedicated studio space, and granted full access to the print studio. We like to emphasise exploration, experimentation and an open-ended playful approach, encouraging artists to push the boundaries of their creative practise and embrace the unpredictability and freedom of the risograph print process. Our residency programme helps young artists at a vital point in their artistic careers, giving them the space, time and resources to develop their work.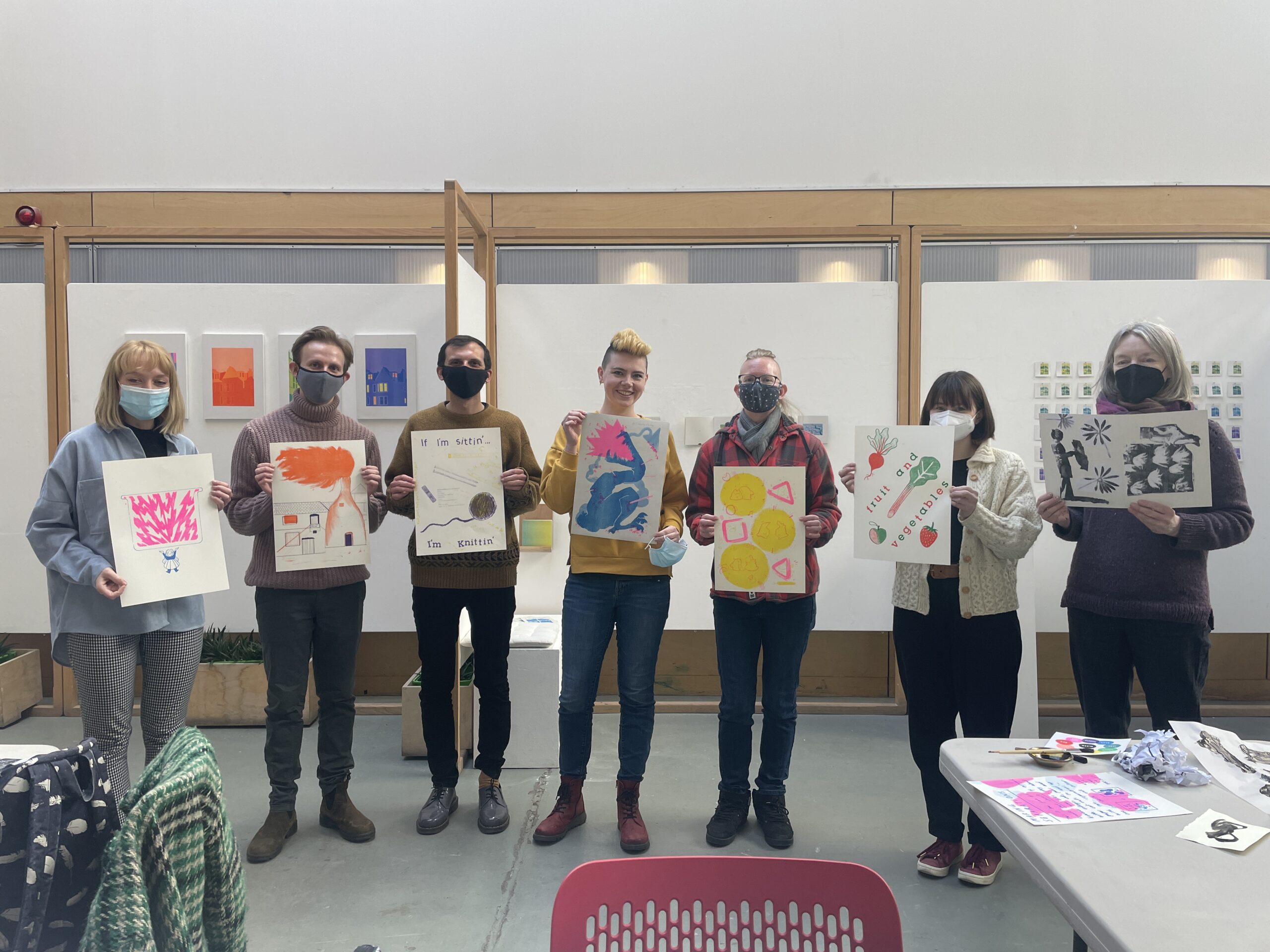 beginners riso workshop
Saturday 16th July, 1-5pm
Out of the Blue Drill Hall
Tickets £40


Learn how to print with our riso expert Bethany, who will teach you the basics of risograph and show you some fun & easy ways to create your own unique artwork. No experience necessary!
We'll provide a selection of mark-making materials and collage cut-outs for you to play with, and at the end of the day you'll leave with a series of 10 limited edition riso prints of your own design, a handful of test prints, plus loads of hints and tips to make the most of the risograph process.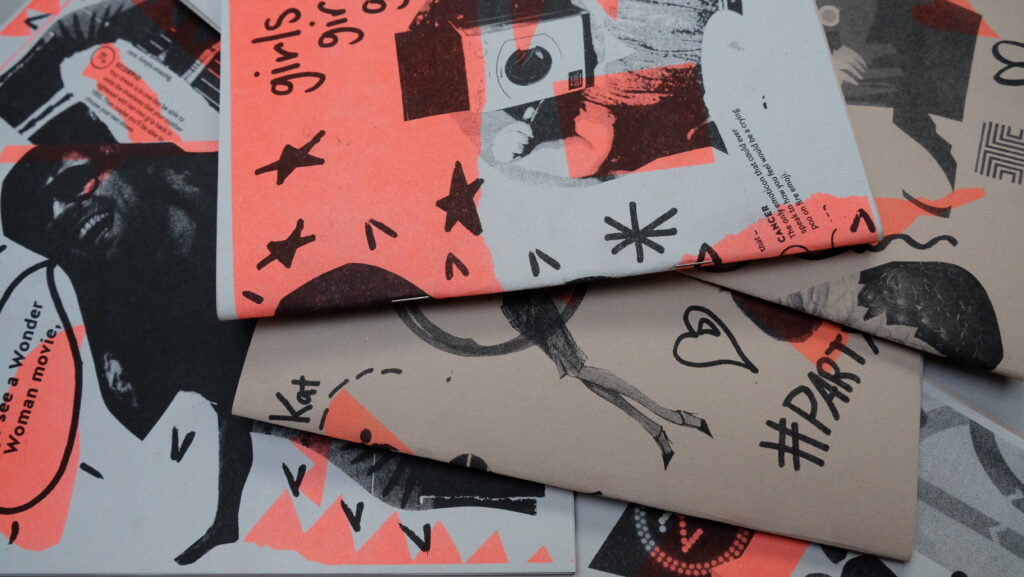 Intercultural Youth Scotland workshop
Wednesday 13th July, 1-4pm
Out of the Blue Drill Hall
We're teaming up with Intercultural Youth Scotland for a riso zine-making workshop, open to any young Black and People of Colour living in Scotland.

We expect places to fill up pretty quickly so please make sure to sign up as soon as you can. Places will be offered on first come first served basis and if you have any questions please email: info@interculturalyouthscotland.org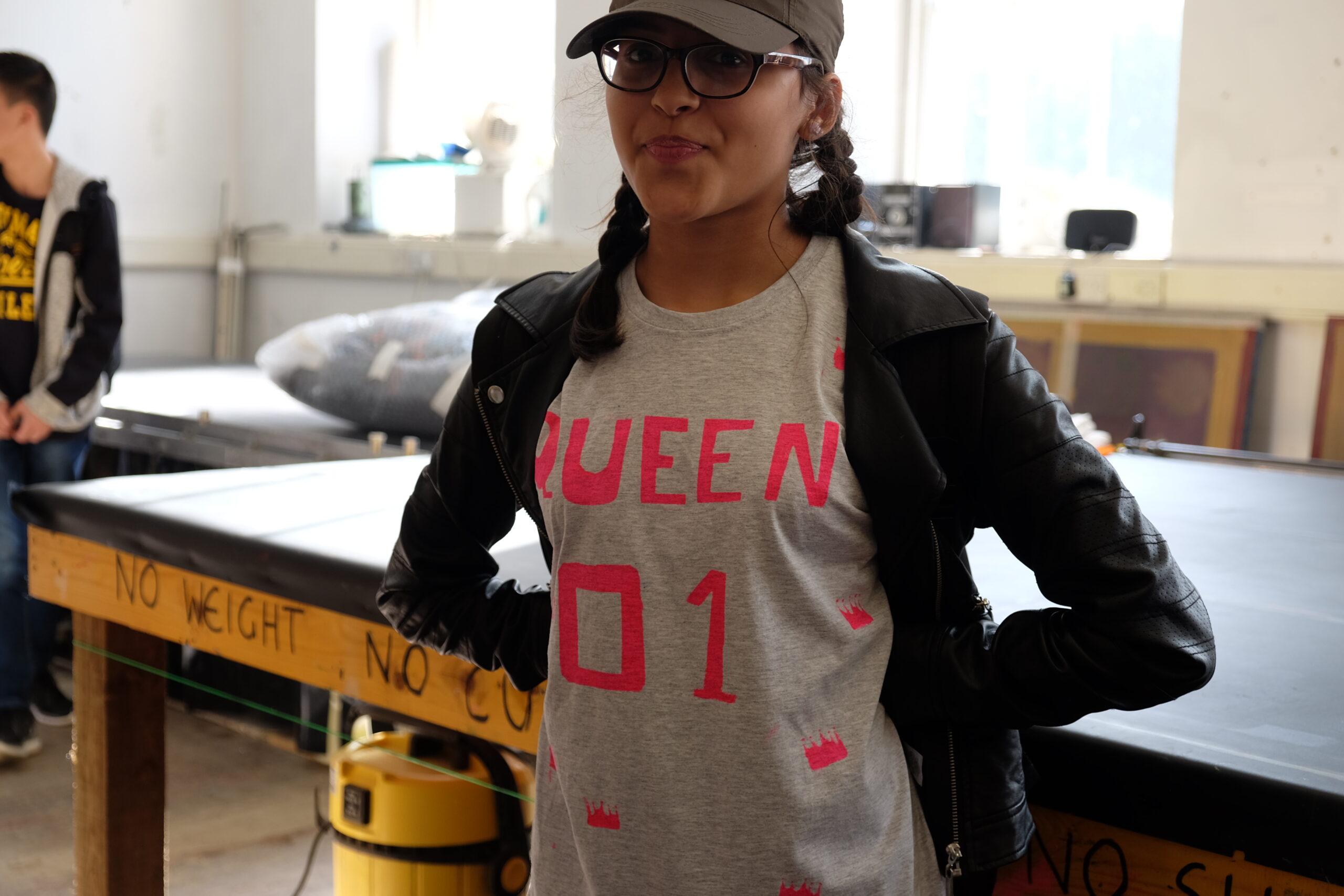 Summer Sound
Tuesday 12th-Wednesday 13th July
South Bridge Resource Centre
While all this is going on at the Drill Hall, we'll also be heading up to Summer Sound 2022 for our annual T-shirt printing workshop! From 11th-14th July at South Bridge Resource Centre there'll be free creative workshops including dance and drumming, t-shirt printing, video, photography and music workshops. Sign up for free on the Totally Sound website by following the link below.
Out of the Blueprint is a social enterprise in Leith. We reinvest the profits from our print service to support our core aim – to help young people. We do this through providing traineeships, residencies, exhibitions and educational projects, and supporting young people to pursue their own creative work.